Please note this page may contain affiliate links. You can learn more from our disclosures.
Elevate your dessert game and get creative with Ninja CREAMiTM, the innovative kitchen appliance that deserves space on your counter. Learn more in our detailed guide and get started.
What is the Ninja CREAMiTM?
You may have seen it on TikTok or YouTube or while mindlessly surfing on Amazon. Some describe the CREAMi as an ice cream maker, but that isn't quite right; the CREAMi will transform frozen solid bases into ice cream, sorbet, gelato, milkshakes, smoothie bowls, etc. I was so excited to get this delivery from Amazon.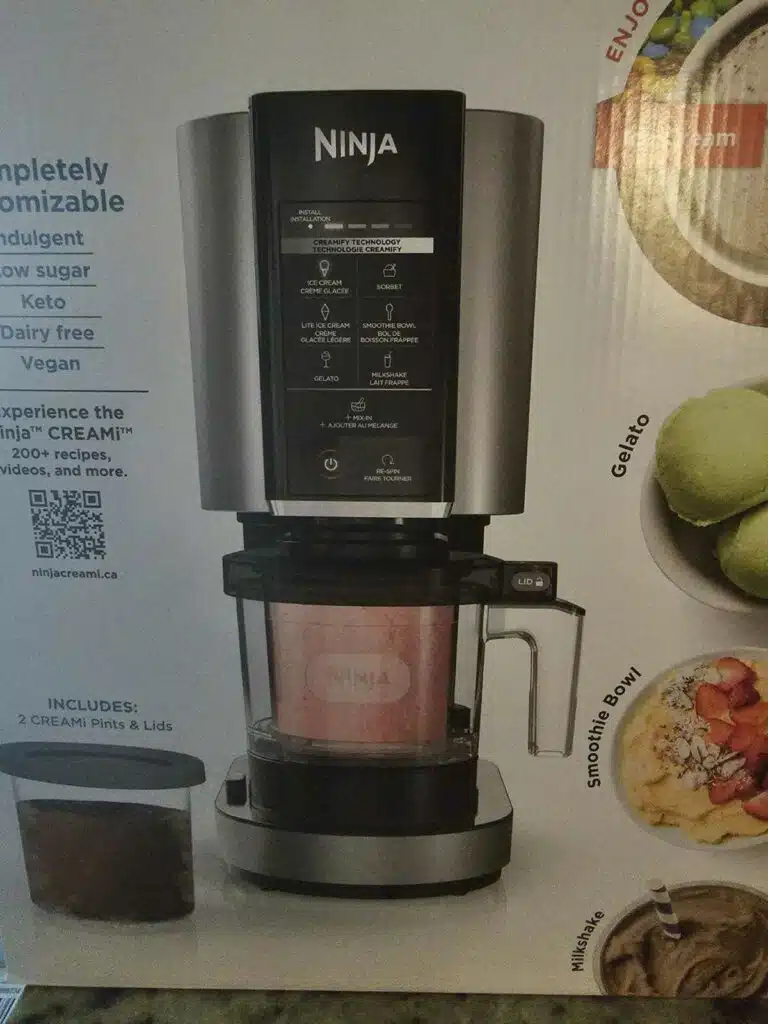 The CREAMi is similar to a much higher-end appliance called the Pacojet, which would set you back $9-10,000. The CREAMi is much more affordable and obtainable for the masses if you can get your hands on one. You will likely shell out $150-250 depending on your location and the exact model. Do check out the Pacojet if you want to understand more of the science behind it or if you are interested in seeing some of their recipes – including this one for Tuna Ice Cream. If you try it, let me know how it is, as I will take a hard pass.
What is in the box of the Ninja CREAMi 7 in 1?
The Ninja CREAMi 7 in-1 (model NC301) version comes with the following:
Motor Base with Dual-Drive Motors and Creamify™ Technology
Creamerizer™ Paddle
(2) 16 oz. CREAMi™ Pints with storage lids
Outer bowl and lid
Recipe inspiration guide with 30 recipes plus tips to make the perfect treats
Quick Start Guide and Manual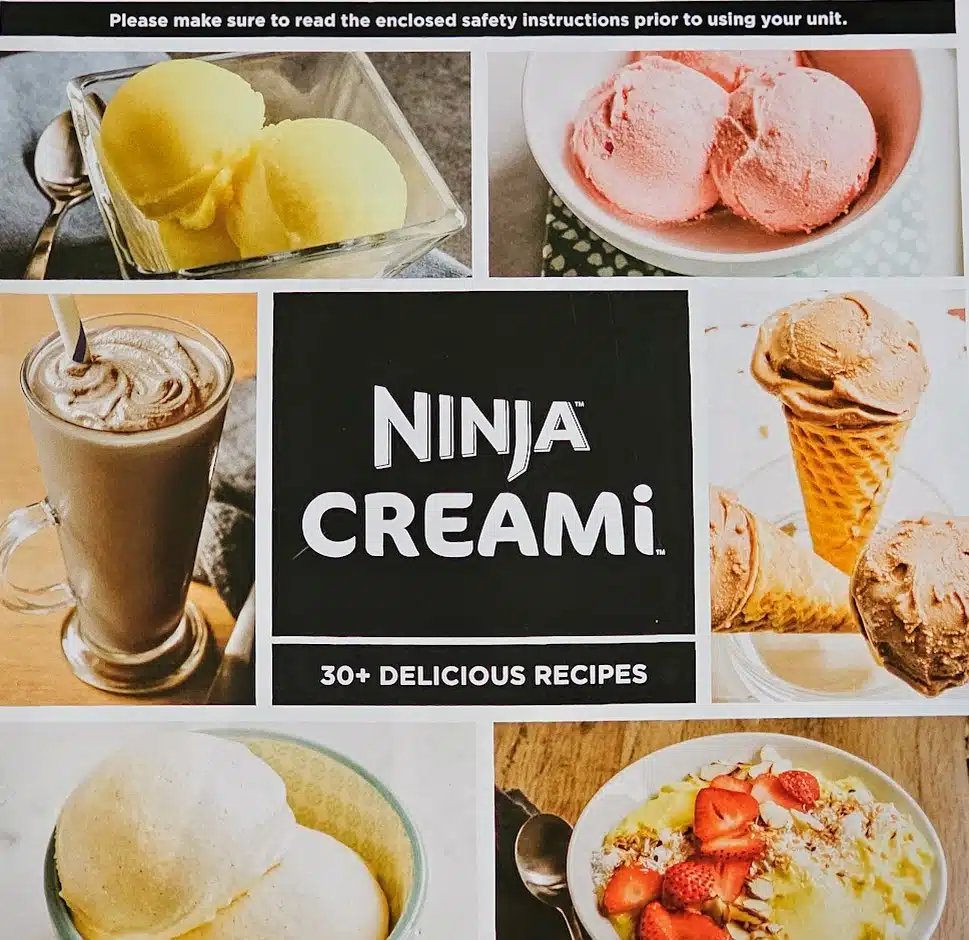 Since this only comes with 2 Pints containers AND your base must be frozen for 24 hours, it is highly recommended that you pick up extra pint containers to prep ahead. I also like the optionality of being able to freeze a variety of different bases.
What can the Ninja CREAMi do?
Great question! There are seven programs on the Ninja CREAMi 7-in-1 model. These programs are:
Ice Cream – use this to turn dairy and dairy-alternative recipes into an indulgent, creamy, scoopable dessert.
Sorbet – best used for fruit-based recipes with high water and sugar content.
Lite Ice Cream – use this when making ice cream recipes that are low sugar, low fat or sugar alternative recipes. Recommended for keto and paleo recipes. This is the perfect setting for making frozen yogurt.
Smoothie Bowl – perfect for recipes with frozen fruit and veggies mixed with juice, dairy or dairy alternatives.
Gelato – use this for custard-based recipes to make Italian styled ice-cream.
Milkshake – add ice cream, milk and any desired mix-ins to create the perfect milkshake.
Mix-In – This program folds your favourite pieces of candy, nuts, frozen fruit, etc., to customize your frozen dessert. Think of this as the stage where you can make a dessert similar to the DQ Blizzard or McFlurry.
Prepping to make CREAMi frozen dessert
The hardest part of making your CREAMi frozen dessert is waiting 24 hours for your base to freeze and reach a temperature between 9 and -7 degrees F.
As soon as I ordered my CREAMi via Amazon, I also added a number of key ingredients to my weekly shopping order so that I had many of the everyday items at my fingertips, including:
Whole Milk
Heavy Cream
Fresh Strawberries
Eggs (for Gelato)
Agave Nectar to swap for Corn Syrup
Mint Extract (Get Vanilla if you don't have it on hand)
Skor bits (for Mix ins)
Smarties (for Mix ins)
Perfect the vanilla ice cream recipe first
In the included recipe book, there is a vanilla recipe (with chocolate chips) on page 6 that is the perfect recipe to start with and makes a great base for adding in your favourite mix ins – exclude the chocolate chips. At first glance, it may look a little strange as it includes a Tbsp of softened cream cheese, but I promise you, the recipe is exactly what you'd expect regarding flavour and texture.
The key is to follow the instructions when mixing the cream cheese, sugar and vanilla extract. When it is adequately whisked, it will look like icing. Only then do you start to slowly add the cream and whole milk to the mixture while continuing to whisk. I highly recommend this mini-whisk. The recipe will provide you with the number of grams of sugar to use – I used my handy kitchen scale to weigh the sugar.
Once you perfect the vanilla ice cream, move on to the Strawberry Ice Cream Recipe included in the Recipe Book. It is delicious and very easy.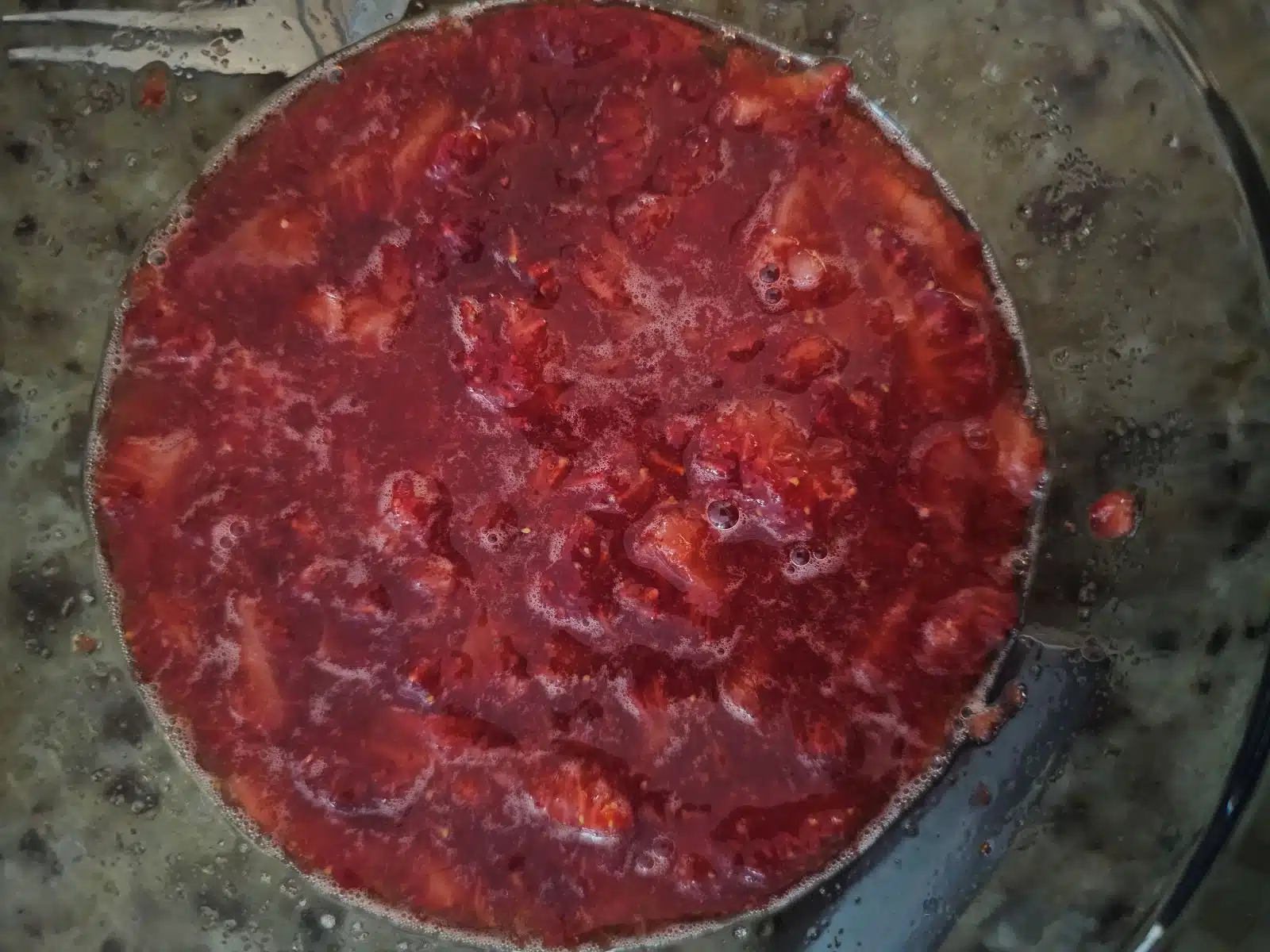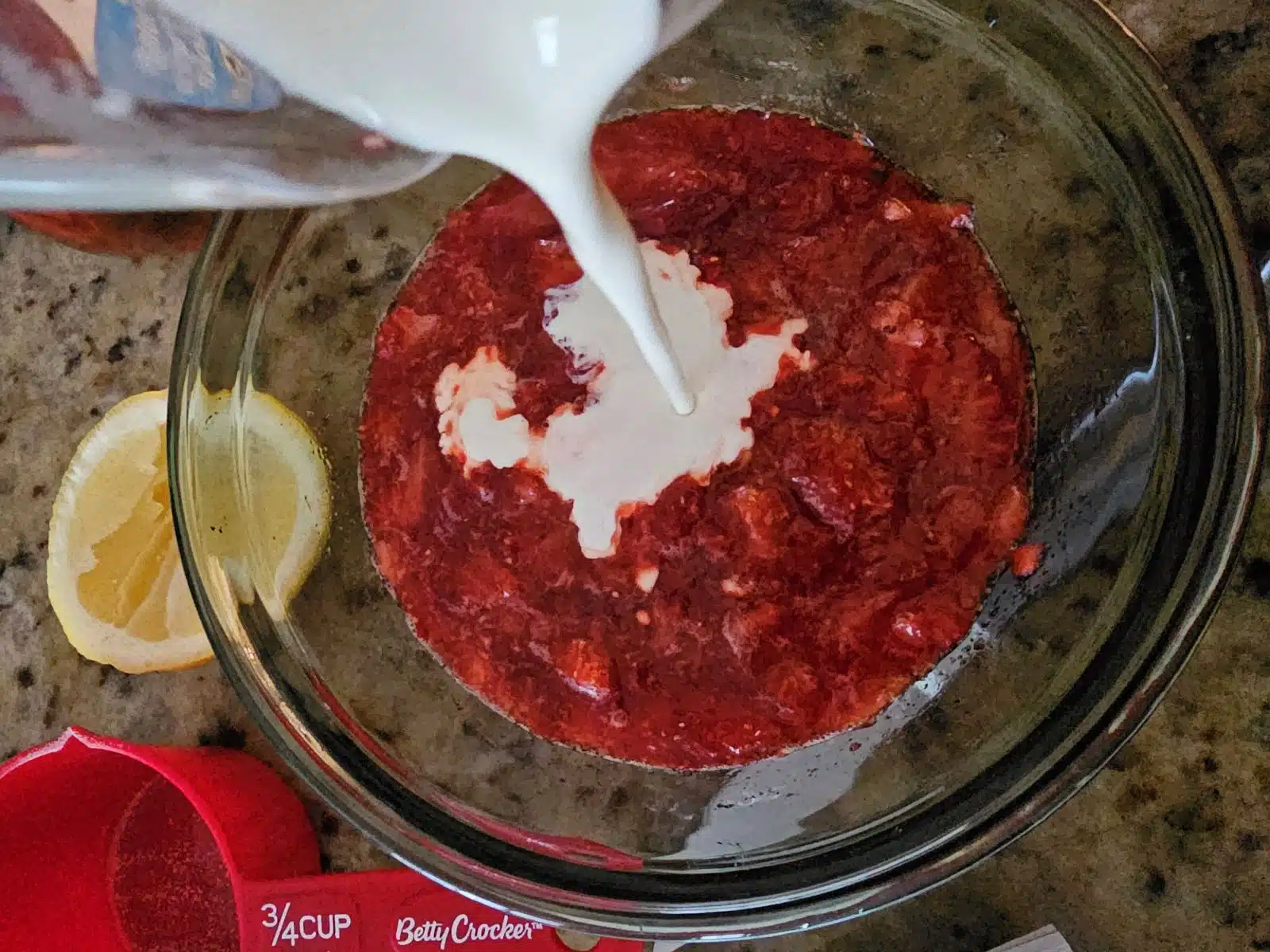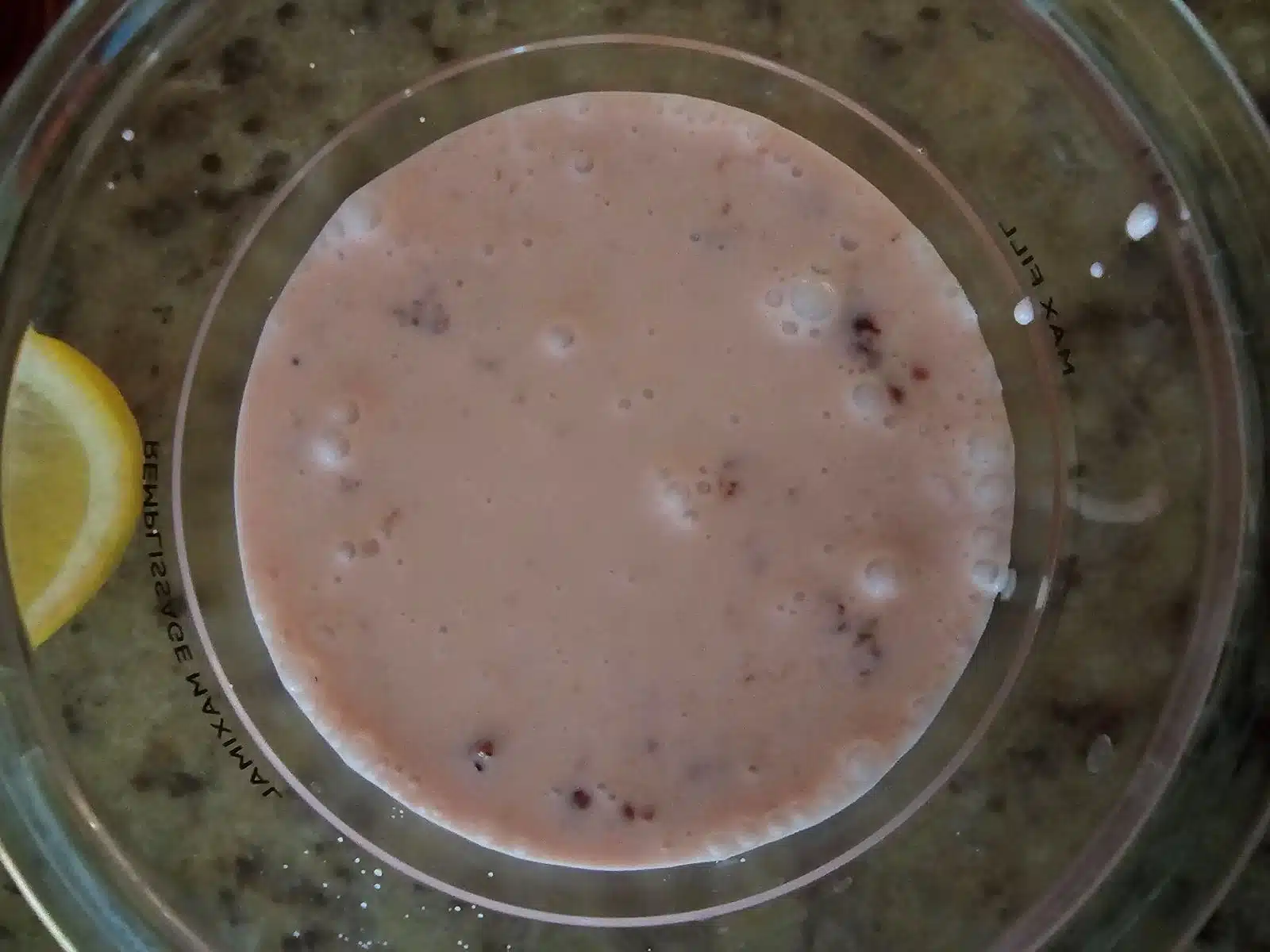 The strawberry ice cream is smooth, and the flavour is spot on. Not to mention the beautiful colour.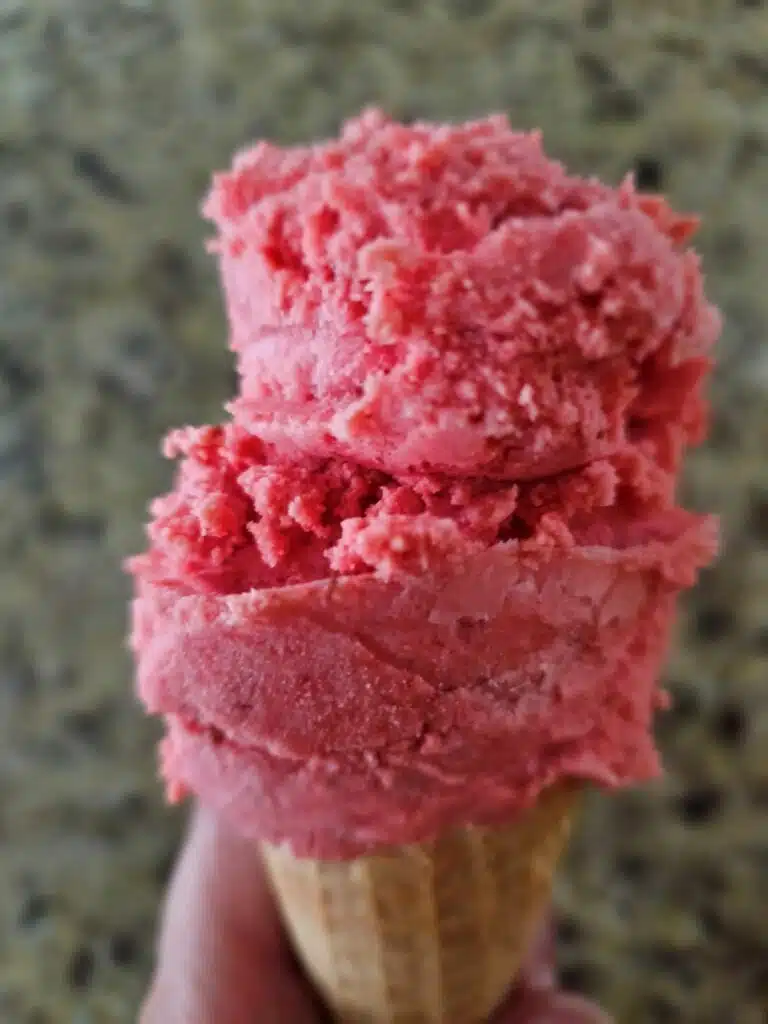 Making healthier dessert recipes in your CREAMi
You can consider many recipes to be much healthier than traditional desserts just by the nature of the ingredients.
Consider freezing apple sauce to make apple sorbet or freezing your favourite canned fruit like pineapple or peaches. Better yet, try fresh oranges or pineapple. When using oranges, I try to remove all the pith and walls and cut the flesh into small pieces. Then add it to the pint container and pack it down, and freeze. This makes a surprisingly delicious sorbet that doesn't require additional sweetener, although you could add a bit of agave or simple syrup. A little would go a long way.
Making Frozen Yogurt in the CREAMi is so easy – just pour your favourite yogurt into a pint container and freeze.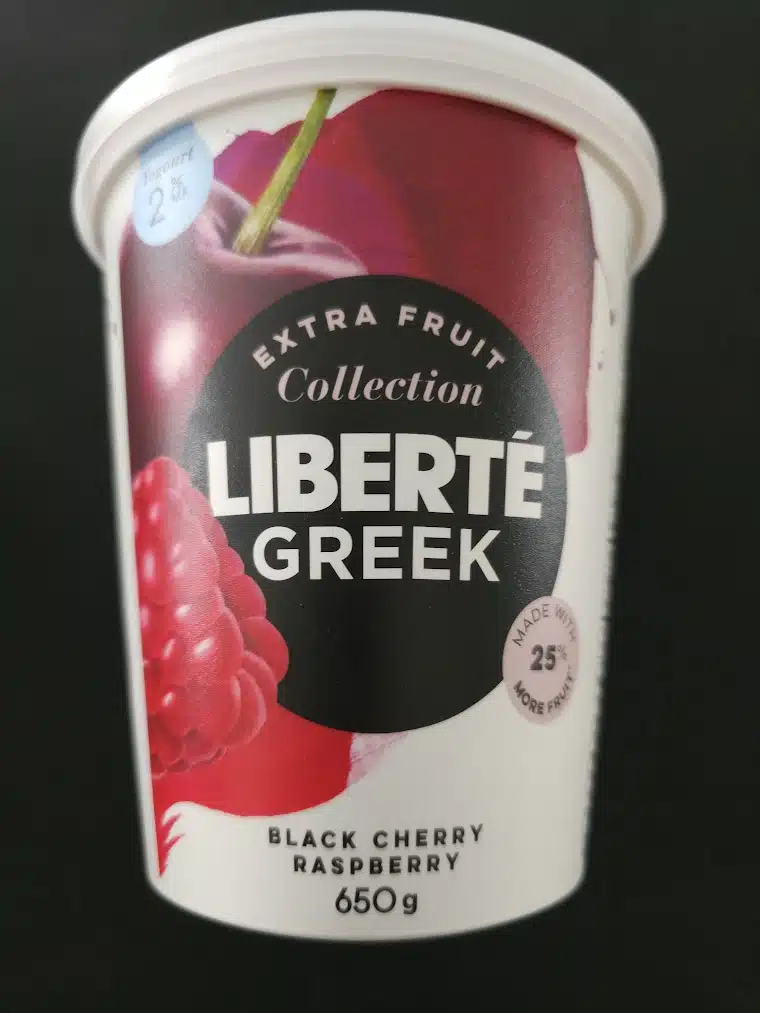 I love to use Black Cherry Raspberry Greek yogurt as it reminds me of my favourite Yogen Fruz treats. Look how good it looks!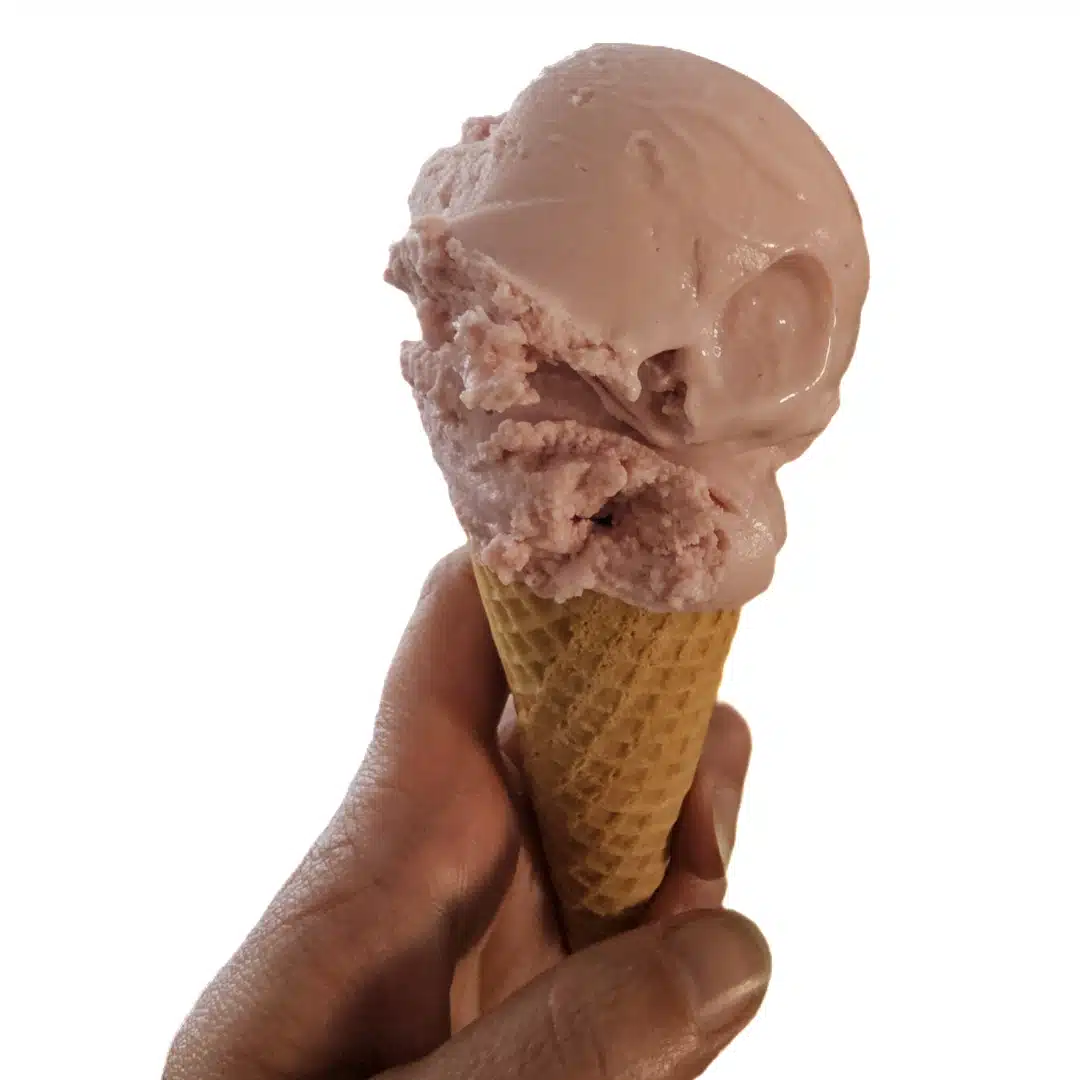 One Ingredient CREAMi Recipes
Consider freezing apple sauce to make apple sorbet or freezing your favourite canned fruit like pineapple or peaches. These are just a few of the suggestions outlined in the recipe guide. Other ideas include:
egg nog
Chocolate milk
Irish Cream (non alcoholic)
Oranges
Cherry Pie filling
Yogurt
CREAMi Mix In Ideas
Who hasn't devoured a DQ Blizzard or McFlurry? There is just something so satisfying about your favourite candy or snack being combined with delicious ice cream. The Mix-In function is one of the best parts of the CREAMi.
Some of my favourite mix-ins:
Skor or Toffee Bits
Smarties or M&Ms
Turtles
Reeces Pieces Peanut Butter Cups
Oreos
Girl Guide Mint Thin Cookies
Fudge
Chocolate Chips, Butterscotch Chips
Brownies
Pretzels
Maltesers/Whoppers
CREAMi Recipe Resources
Ninja Test Kitchen CREAMi Recipes
CREAMi How to and Review Videos
There are so many "how-to" or Review videos available on YouTube or TikTok. Here are two of my favourites:
Ninja Creami Review: Does this Ice Cream Maker Work? by Freakin' Reviews
I've waited 15 years for this appliance by Pro Home Cooks
CREAMi Frequently Asked Questions (FAQ)
Is it really necessary to freeze the mixture for 24 hours?
Yes! It is important that the mixture completely freezes to the recommended temperature. We highly recommend getting extra pint containers to make batches of ice cream so you don't have to wait if a craving arises.
Do you need to do anything to store-bought yogurt before you freeze it?
No. Simply pour it into your Ninja Creami pint container, level it, and ensure you only fill to the fill line. Then, put the lid on and place it in the freezer on a flat surface.
Is it possible to make frozen desserts in the Ninja Creami right when you have a craving?
Yes and No. Most of the Ninja Creami Recipes and Settings require that you freeze the mixture for 24 hours. The exception for the 7 in 1 is the Milkshake setting. If you are using ice cream (store-bought or pre-frozen Ninja Creami) you can make a milkshake when you have a craving.
What should I do if my blended mixture is crumbly?
You can re-spin or add a splash of milk/cream and respin.