7 Reasons I love my Vitamix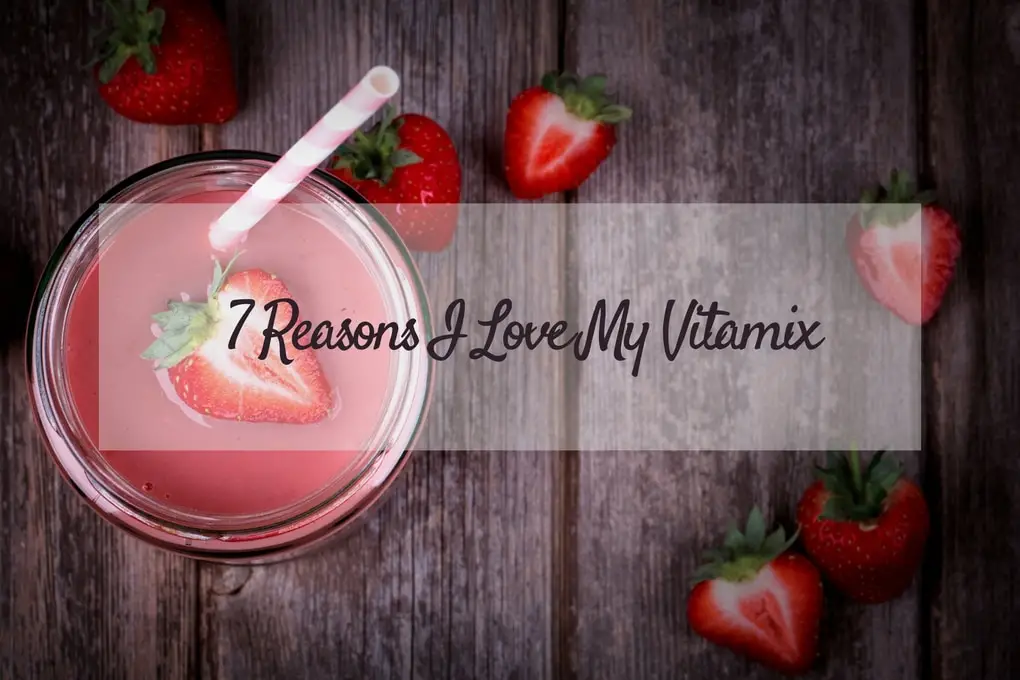 It is time for a little Vitamix love. My
Vitamix
is the one item in our kitchen (maybe even our house) that gets used EVERY single day. When people see my Vitamix proudly displayed on my counter they almost always ask about it or about our eating habits…there seems to be an assumption that we live on smoothies and never eat solid food because why else would you spend more than $40 on a blender? So let me share my top 7 reasons why I love my Vitamix….(*Please note, this page includes affiliate links. If you make a purchase following one of my links, I will earn a commission.)
Commonly asked questions about Vitamix
Why did you choose a Vitamix blender?
I have always loved blended drinks and I went through multiple blenders trying to find one that could really blend ice so I could make margaritas. After many, many tries and consistently failing, I started to do a lot of research. I ultimately landed on Vitamix after seeing it in action and talking to a number of people that had a Vitamix and another group that had a Blendtec. Both came highly recommended. Granted, I didn't buy it right away – instead, I coveted it, and eventually, my husband splurged on it for my birthday.

Is the Vitamix really as easy to clean as they say?
Really, really is. Granted, sometimes it takes a little bit of elbow grease but that is rare and even when required it is much easier than the old-school blenders where you had to remove the blade from the Jar. It is always easiest to clean it right away with a little bit of water and soap and a run-through of the clean cycle.

Is the Aer Disc Container worth the investment?
This is going to depend on the individual and why/how you use your blender. For my family, the Aer Disc container is perfect. We love to froth milk and we almost equally love to make lemonade like this Best Strawberry Lemonade recipe. The Aer Disc lets us do both with ease.

If you are primarily interested in making smoothies, soups, or icy drinks then there really isn't a strong reason to splurge on the Aer Disc Container.
Check out our Getting Started with Vitamix Webstory.