The Best Strawberry Lemonade
Strawberry Lemonade, oh my!
This post contains affiliate links which means we make a commission, at no cost to you, if you follow the link and make a purchase.
So many childhood memories revolve around Lemonade. Lemonade stands erected on Saturdays to try to "make money" yet heavily subsidized by parents or the lemonade kiosks at fairs shaped like lemons. Fall fairs are a big thing in the area that I grew up and lemonade is just such a quintessential beverage.
Lemonade also just happens to be my husband's favourite drink (aside from beer) so I was really excited about the latest addition to the Vitamix family – the Aer Disc Container. So what is so special about this Aer Disc Container? Well, it doesn't blend exactly, instead it:
whips (like whipped cream)
emulsifies (think aioli and dressings)
muddles (yes, Mojitos!)
foams (cappuccinos, lattes)
My already amazing Vitamix blender gets increased versatility with this new Container. If you have a full-size Vitamix blender from the either the Classic or Smart-System Blender lines then this Container is compatible. If you aren't sure, then you can check compatibility here.
I really, really wanted this Container but when it first launched it wasn't available in Canada. My husband managed to get one shipped in time for my birthday this summer because he knew I just couldn't wait. Best husband ever! Good news for Canadians – the Aer Disc Container is now available here.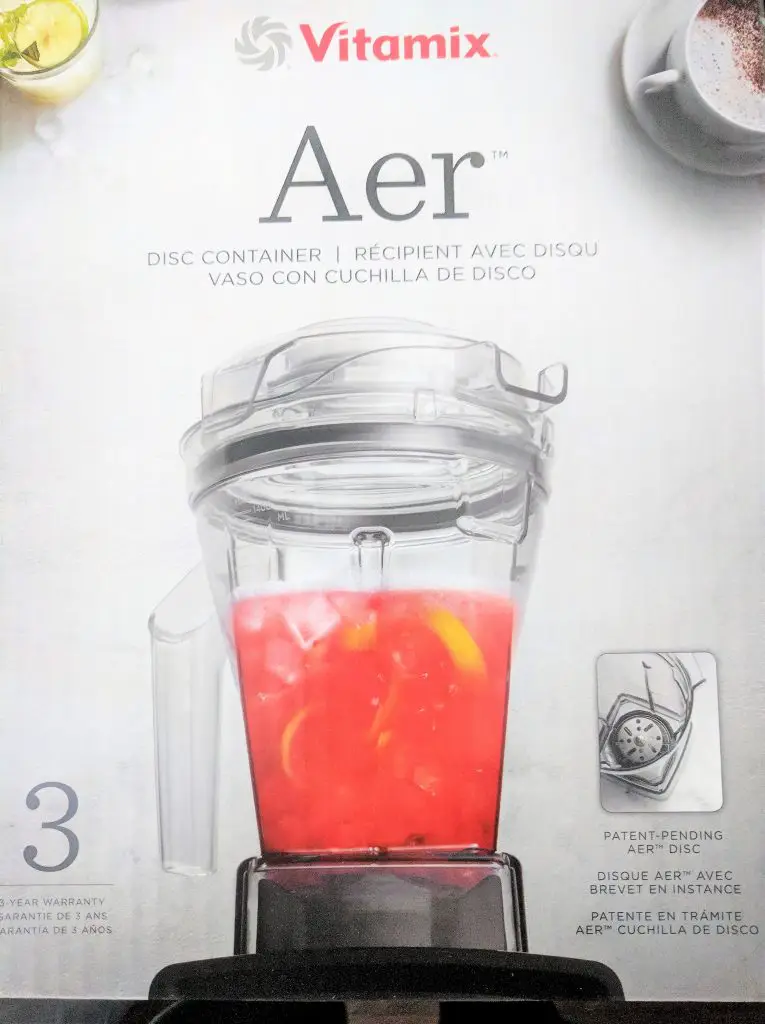 In the box, you will find not only the new container with the Aer Disc and a tamper but also a handy recipe book to get you started. You can also find lots of Aer Disc Recipes on the Vitamix website.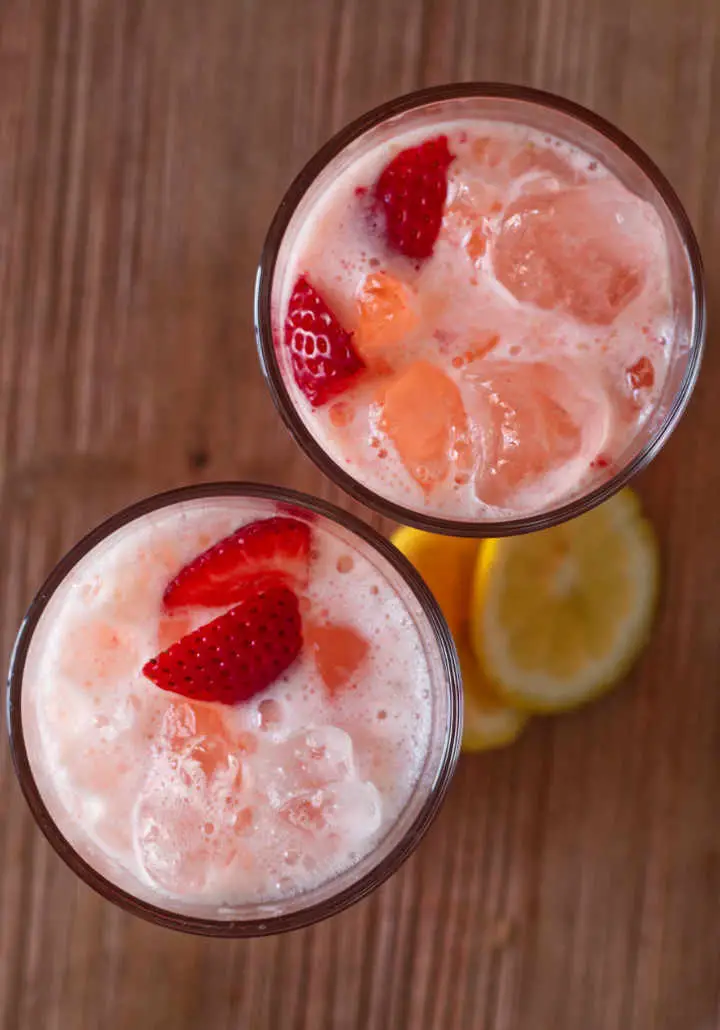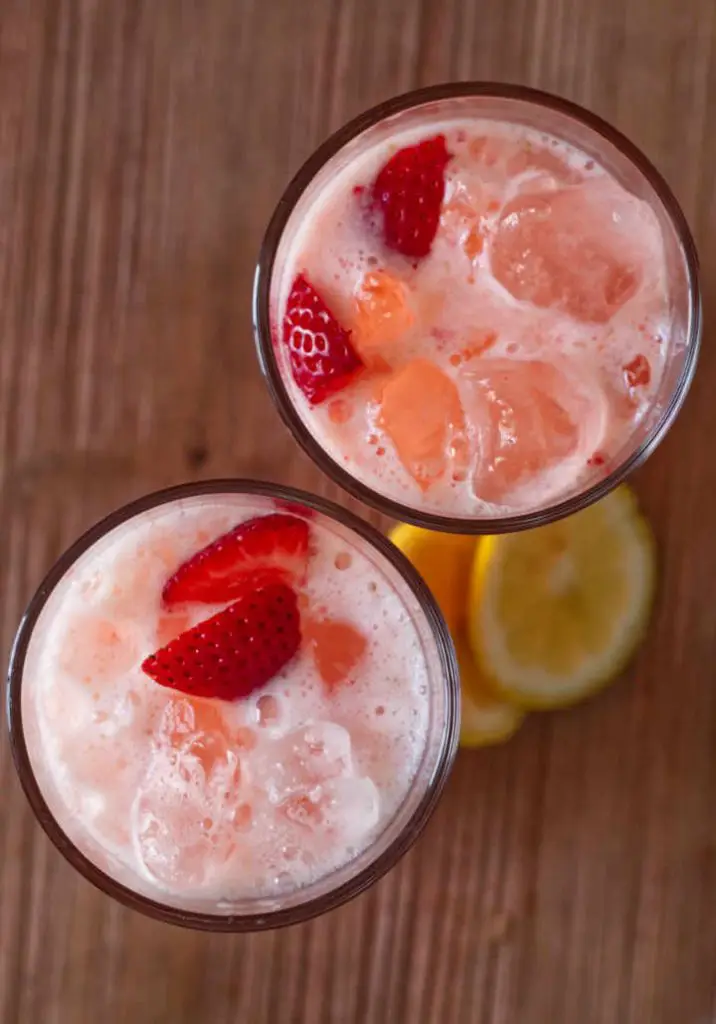 Truth be told, you don't really need a recipe book but you do need to understand the best order for adding ingredients to your new container in order to get the best product. For lemonade, add the water, cut lemons (and in this case strawberries), sugar, and then top with the ice.
One of the things I love the best about this new container is that it won't blend the ice. The ice will, however, help to chill the ingredients. When you pour into your glass you are ready to go!
A common question I get asked is whether you need to peel lemons to make blender lemonade. With a normal blender or blender jar, the answer would be yes. However, with the Aer Disc, you don't have to peel the lemons! In the past, I used to quite often make Strawberry Lemonade or Watermelon Limeade and I'd have to painstakingly peel them lemons and limes. No more – just slice and toss in the blender jar and be amazed.