Have I got a treat for you - Frozen Palomas to celebrate Tequila Tuesday (aka Taco Tuesday). Yep, we may have made that up but we think it might catch on.
I almost forgot it was Tuesday. That's what happens after a long weekend, however, the upside is that I'm one day closer than I thought to the weekend. Yes!
So what do I like about these Frozen Palomas? Everything...If you like Tequila and Grapefruit then you are sure to enjoy this simple, blended twist on a classic tequila cocktail. I read somewhere recently that the Paloma is the most popular tequila-based drink - not the Margarita.  There is your fun fact for the day.  I love both Palomas and Margaritas - not going to pick a favorite.
Now, what kind of Tequila should you use in a Paloma cocktail? Blanco Tequila is the go-to.
I love that this drink takes little prep. The most time-intensive step is peeling the grapefruit so you know this is an easy drink that everyone can make but only adults can enjoy. Don't let the grapefruit fool you into thinking this is going to taste like a health drink. I promise it won't taste like a juice or smoothie.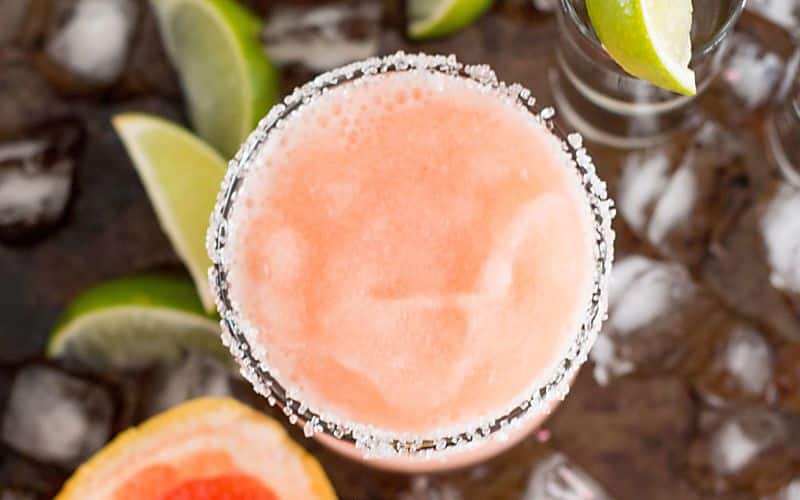 Here's what you need:
One big Ruby Red Grapefruit
One fresh lime
Blanco Tequila
Simple Syrup
Sprite or Sprite Zero
Ice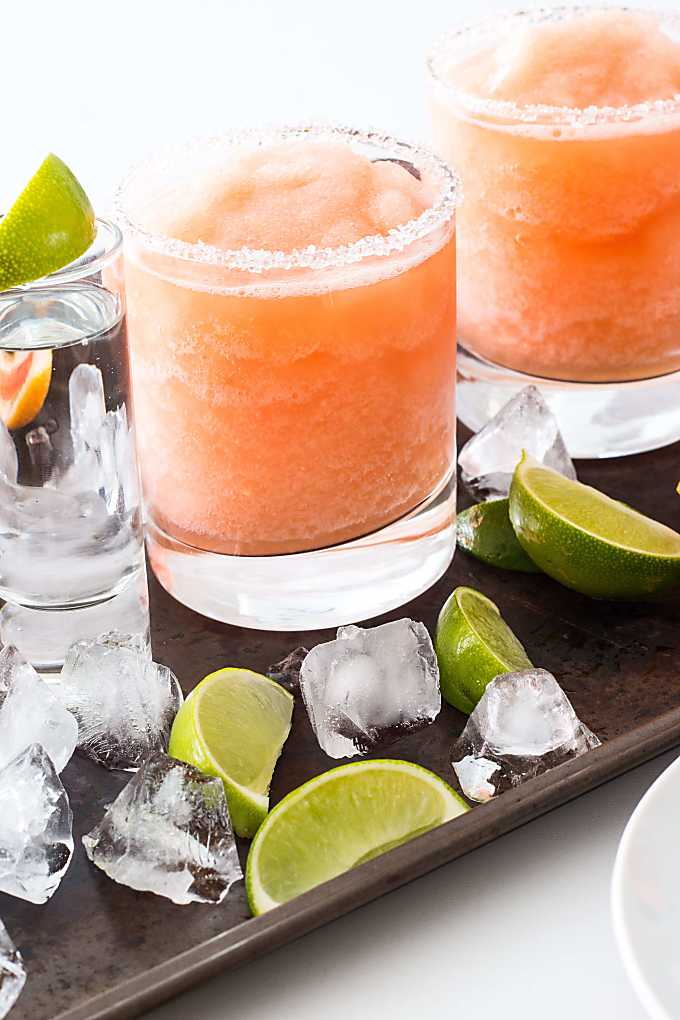 It is that easy. If you want to be fancy you may also want some coarse sugar for rimming the glasses. Totally optional.
Add the grapefruit, juice of the lime, tequila, simple syrup, Sprite, and top with ice in the blender jar. Blend until smooth in consistency and then either pour in one really big glass or be nice and share with a friend or significant other. My decision on sharing comes down to what kind of day I'm having...just kidding.
Let's toast to Tequila Tuesday, 4 day work weeks, and any other reason - no matter how big or small!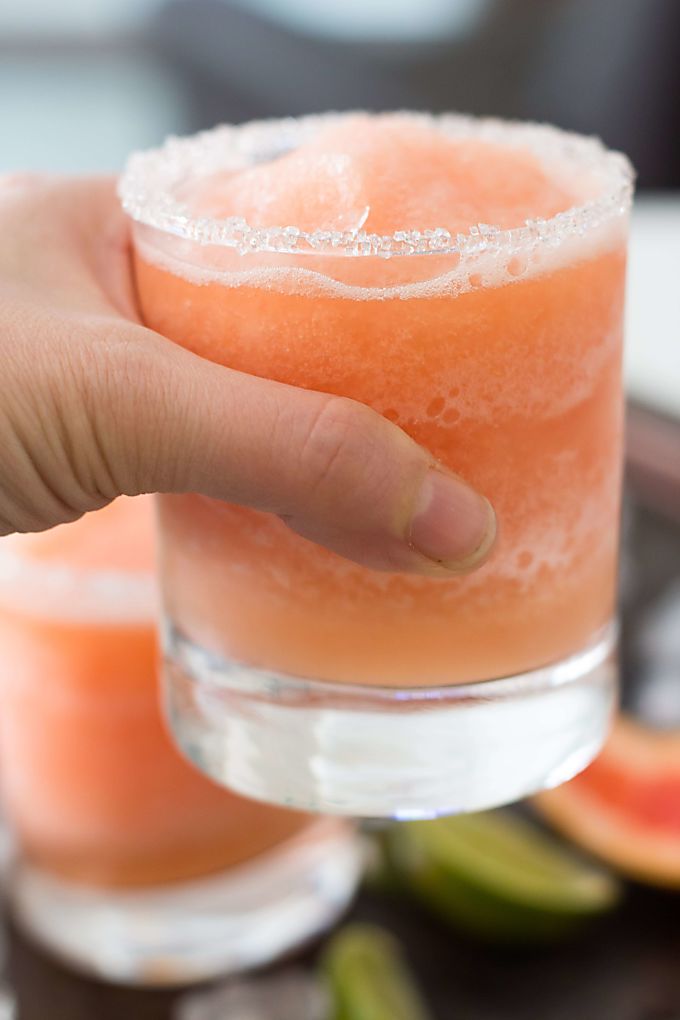 If you don't enjoy Tequila, then you might enjoy our take on the Frozen Negroni.
Not a fan of grapefruit? I highly recommend trying our fan-favorite Raspberry Lemonade Moscato Slush.