No Churn Chocolate Coconut Ice Cream
TGIF – Time to celebrate with some no churn chocolate coconut ice cream. Had a hard week? Then this one is for you. If you are watching Game 6 of the Raptors vs Cavs and you are frustrated about the terrible officiating, then this is for you.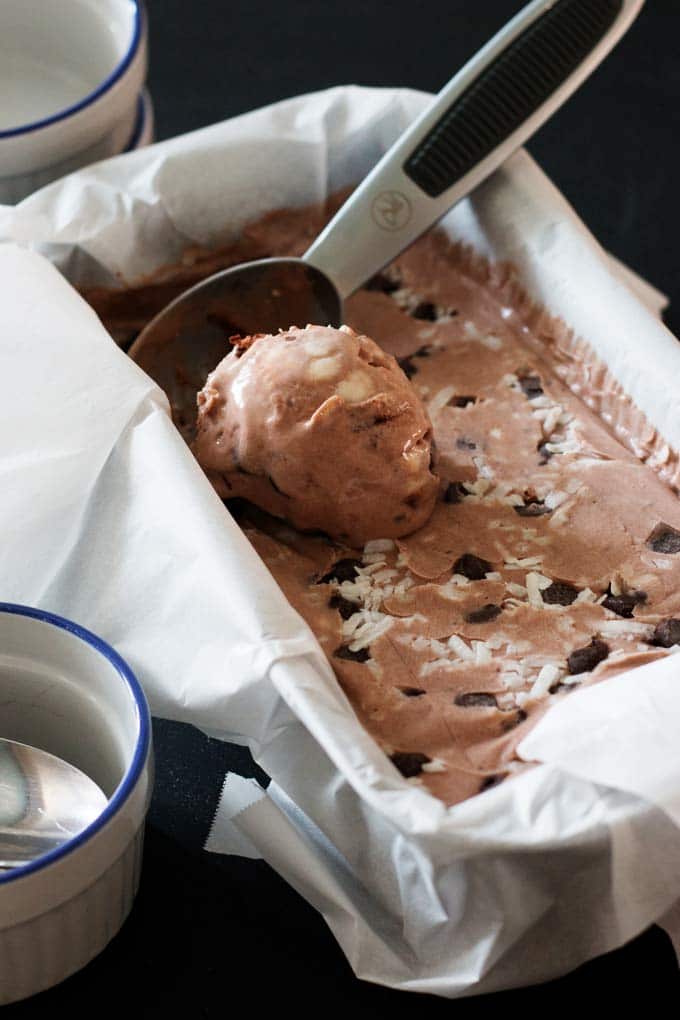 I don't have an ice cream maker though I sometimes dream of buying this one from cuisinart. You don't need one if you use this simply ice cream hack of heavy whipping cream + sweetened condensed milk + your favourite ice cream additives. It is creamy and airy and perfectly smooth. Plus, it is infinitely customizable.
Need ideas on what to add to your ice cream base? Well, here are just a handful:
fruit (strawberries, blackberries, peaches)
coffee
cookies (think oreos)
chocolate chips, skor bits
vanilla
mint
What flavours do you like best? I made this Salted Caramel Coffee Ice Cream last year and it was divine.
Last night, I whipped this chocolate coconut ice cream with cocoa and coconut rum. I simply added the cocoa and a touch of vanilla to the sweetened condensed milk and separately whipped the heavy cream in my blender. The magic happens when you gently fold the cream into the condensed milk mixture.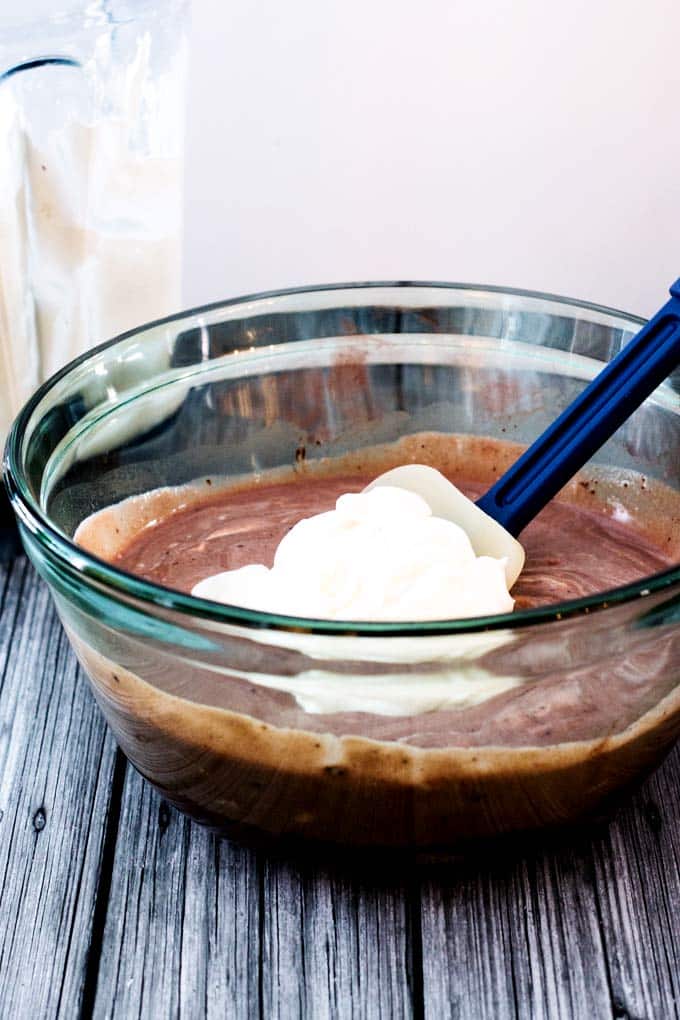 A few added chocolate chips and coconut to top it off and it was ready for the freezer. Hardest part of this recipe is waiting the 4-6 hours to enjoy. I may have had a few dreams about it last night and it didn't disappoint.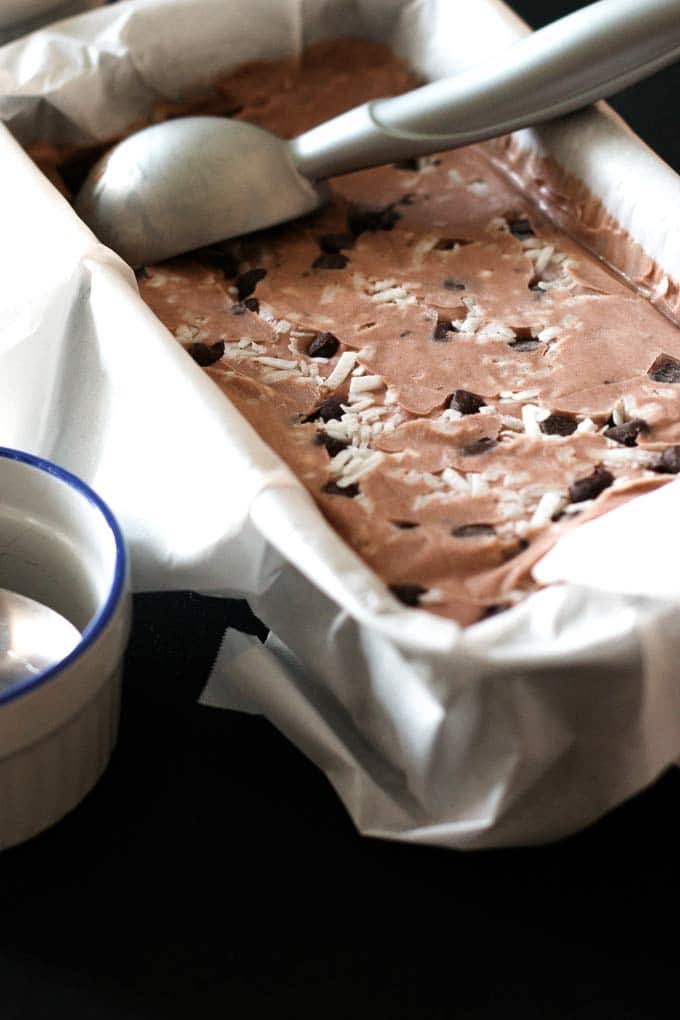 Enjoying a bowl of this while watching the game is kind of like drowning my sorrows but won't leave me feeling sluggish tomorrow. Can't feel guilty when something tastes this good.