Leftover Roasted Butternut Squash Carrot Soup
Hope you had a wonderful holiday! If you are feeling a little like me today (stuffed) after indulging in all your favourite holiday treats the last few days then you have to try this easy peasy roasted butternut squash carrot soup made from leftovers. Yep, my mom would be so proud that I actually used the leftover squash and carrots that she so carefully packed up for me after our Christmas Dinner.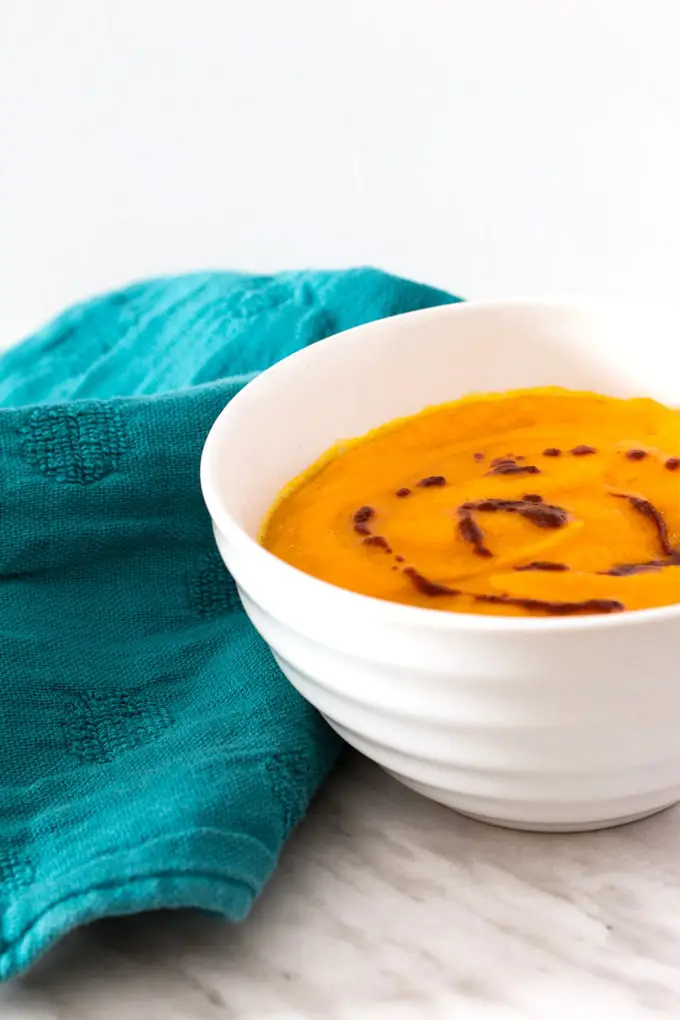 My mom always makes too much food and too many sides. I have a picky eater father who likes things plain – like cooked carrots while the rest of us like roasted butternut squash and stuffing.
So, how easy is this soup? Well, it take less than 10 minutes and almost no effort on your part. Simply add cooked squash and carrots to your blender. Add your favourite broth (could be chicken or a vegetarian broth), garlic, salt and pepper and blend away.  If you like a little spice in your soup trying adding some chipotle or some of your favourite spices to kick it up a notch.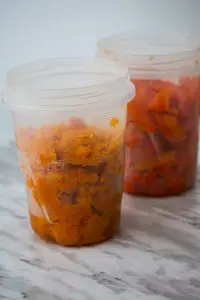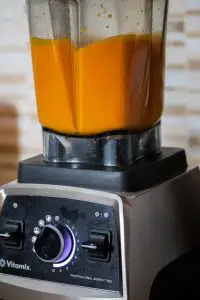 This is completely dairy free and can also be Paleo and Whole30 compliant depending on how you cook your veggies and the broth you choose.  For Christmas dinner we roasted the butternut squash with just a bit of olive oil, salt and pepper. It was simple yet delicious.  The carrots were simply boiled (for my dad) but you could easily use roasted carrots for this recipe.
If you have a Vitamix or Blendtec blender you can cook the soup while you blend.  I use the soup feature on my Vitamix Pro 750 all the time… aside from making smoothies, I use my blender to make lattes and soups almost daily. If you only have an immersion blender you could also heat this soup up on the stovetop and use your immersion blender to puree.
The beauty of cooking this in your bender is that it only takes 5-7 minutes. If you like your soup a little thinner than I do, just up the broth. I topped my soup off with a little chipotle flavoured oil to give it a little added heat. Yum – If I could, I'd add chipotle to just about everything!