Chocolate Cashew Caramel Protein Bars
Who wants Chocolate Cashew Caramel Protein Bars?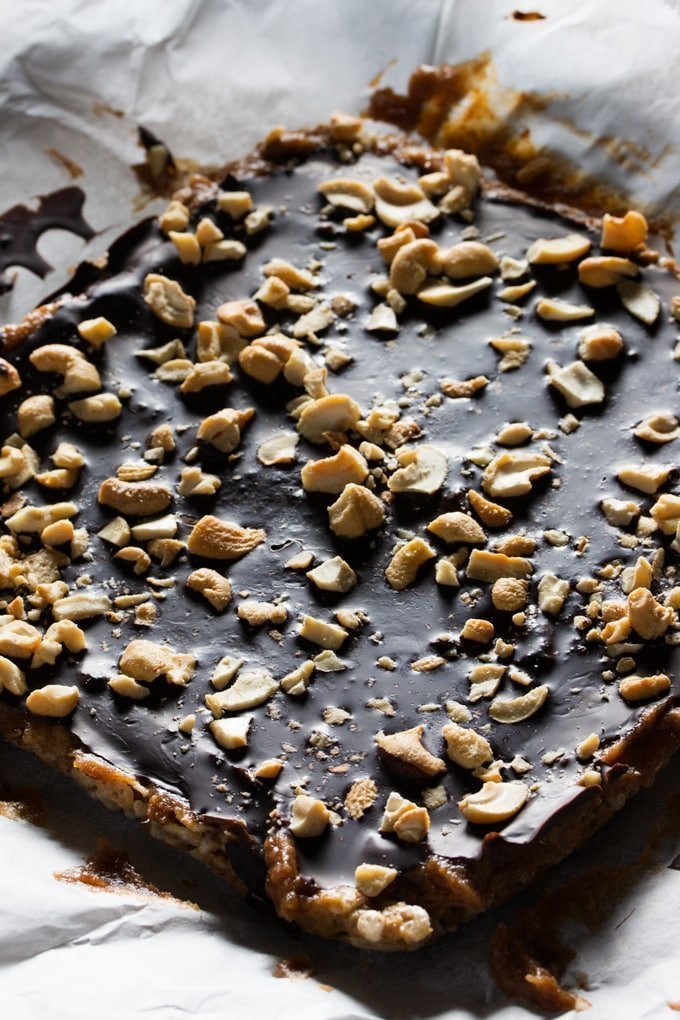 Your hand better be up or you are going to miss out on the easiest, tastiest snack that is as good as a dessert…because who doesn't want to enjoy a delicious bar filled with nuts, date caramel and chocolatey goodness?
I was inspired by the LCBO Food & Drink Spring 2017 magazine that I picked up earlier today while stocking up on my favourite Banrock Station Pink Moscato (try my raspberry lemonade moscato slush).  For anyone that isn't familiar, this free magazine is chock full of mouth watering recipes for both food and drinks. Food & Drink is available online and I highly recommend taking a flip and trying a recipe or two.  As I was flipping through I came across a recipe for Packed with Protein Bars and decided I had to make a variation. And like now!
The recipe calls for a base and then a chocolate and cashew coating. I decided to take it a step further and add a date caramel layer.  Date caramel is such an easy thing to make and has no added-sugar.  It is essentially dates + hot water. If you want to follow a recipe you can try the one from Minimalist Baker. I highly recommend making it in your food processor.
These bars will hit both your sweet tooth and salty cravings. They are like the best of both worlds. While I used cashew butter and roasted cashews on top the variations are nearly endless. I can totally picture this with chopped pistachios sitting on top or even coconut.
You can also skip the date caramel for a simpler, less rich variation that is more true to the original recipe.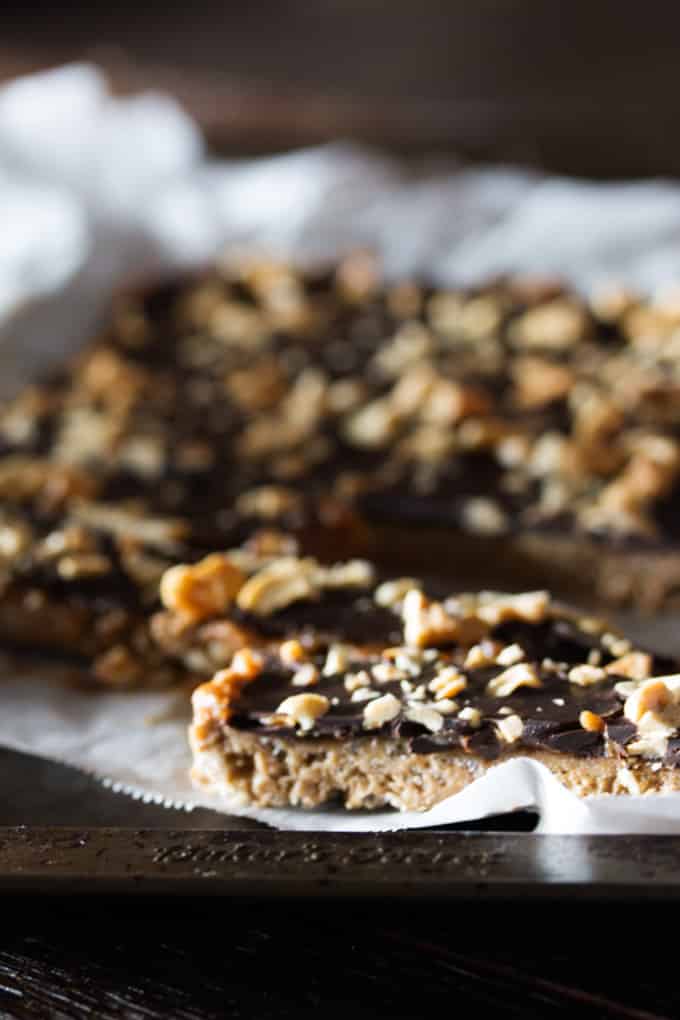 Chocolate Cashew Caramel Protein Bars are now on the top of our must-make again list.  Why not make a big batch and keep them in the freezer to enjoy when you need a snack? I even served these after dinner and no one protested or argued that this wasn't a dessert.  Chocolate + Nuts + Caramel win every time.