Make your own Gingerbread Latte
Goodbye October…Hello Gingerbread Latte
This Gingerbread Latte is kicking Pumpkin Spice Latte's behind.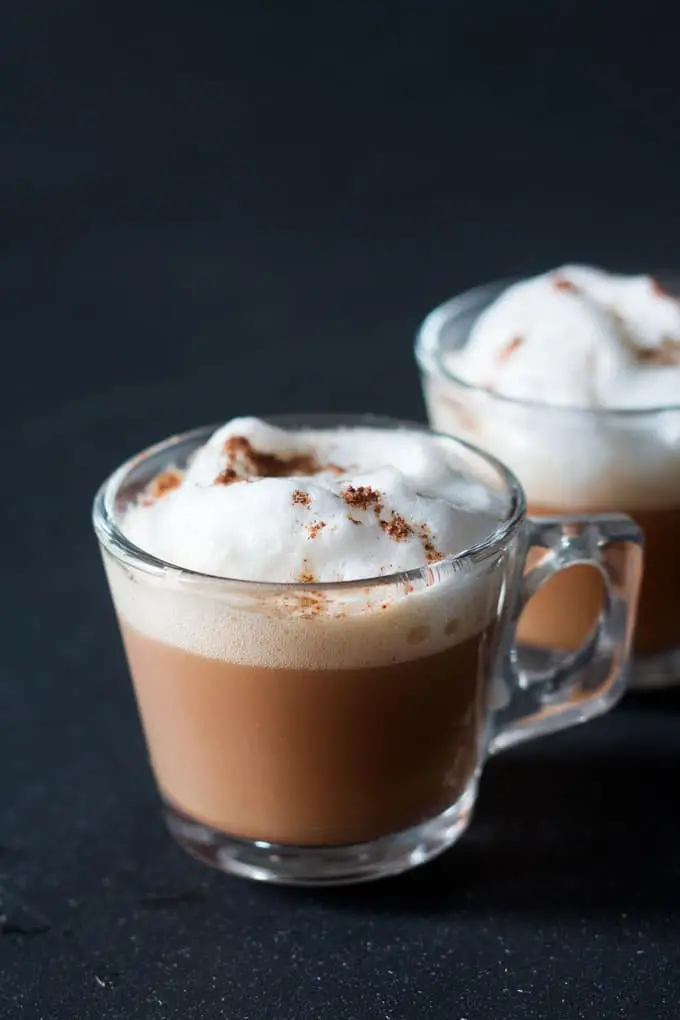 [Please note, this post contains affiliate links. Please see disclosure.]
Here in Canada, we've already celebrated Thanksgiving with all the trimmings: Turkey, stuffing, cranberries, pumpkin pie, and now that Hallowe'en is over the stores are starting to put up their Christmas decorations and I bet the carols will be playing over the loudspeaker before the week is out.  Soon the Pumpkin Spice Latte will be replaced by the gingerbread latte and other festive drinks like peppermint hot chocolate. I'm not even joking. Once Remembrance Day (Nov 11th) passes it is officially the holiday season and the mad rush at the malls and all those holiday parties and events will start.
Have you heard of No-Spend November? I've seen this mentioned on a few different websites recently and the focus seems to be on minimizing spending AND only buying essentials. Check out this article if you want to learn more.  While I haven't fully embraced it I am totally onside with saving $5 every morning and substituting my Starbucks Latte with this homemade festive gingerbread latte that is made so easily leveraging the simple gingerbread syrup I shared with you last week.  What would you do with an extra $100-150 a month? So many options: new shoes, save for a holiday, be uber-responsible add to my retirement account, etc…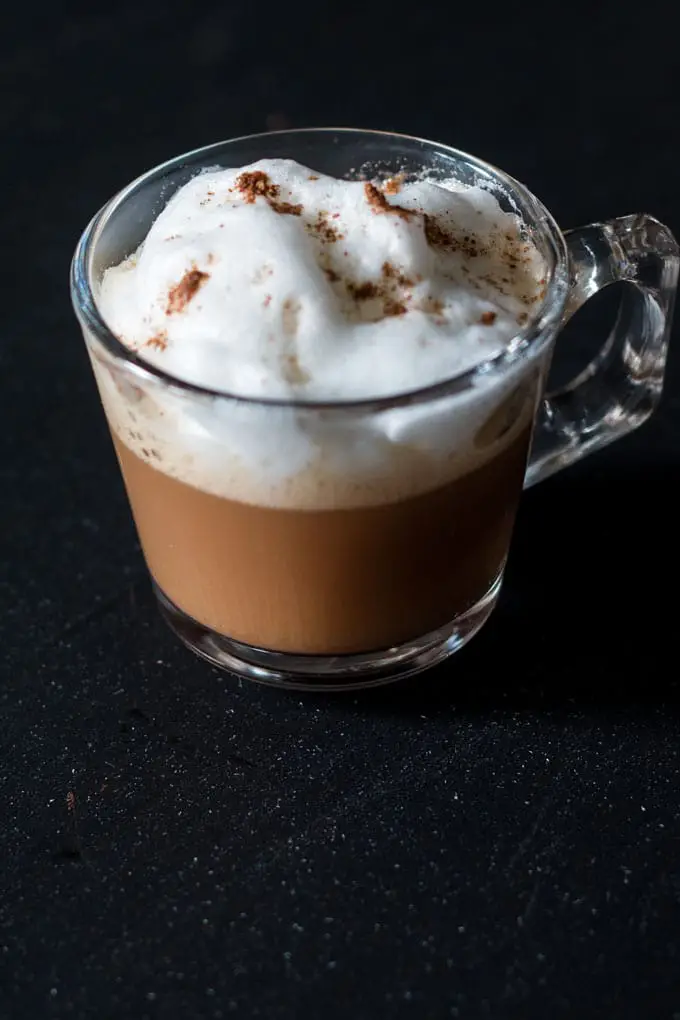 Froth milk like a boss
If you like frothed milk as much as I do there are many ways to accomplish the effect at home.  Here are a handful of my favorites that you can use to make your own lattes at home.
If you have an awesome blender like my fave Vitamix Pro 750 then you can simply add milk to your blender jar and run the hot/soup setting. You will have perfect steamy milk with a good layer of froth on top.
If you have a magic bullet style blender then this is an easy trick: Pour milk into blender jar (don't fill more than halfway) and blend for approx 20 seconds. Remove the blade attachment and place the jar in the microwave.  This is a bit tricky to get the timing right so be sure to pay close attention because as the microwave heats the milk it will cause the milk to froth and rise and you don't want it to overflow because then this easy trick has turned in to a chore.  I've also heard you can use a plain old jar and manually shake the milk and then heat it in the microwave.
You can go a bit more old school and use a milk frother. These come in manual and automatic versions – I have both which were purchased before I ever had a Vitamix and I can attest that both of these options work well.  With the manual frother, you can use both really cold milk and hot milk to froth. It can be great to use for cold lattes.
Give any and all of these a try and you'll never have to trek out in the snow to get to your local Starbucks or coffee shop. You can be your own barista and impress all your guests, or even just yourself!
Here's to you!