Make your own Peppermint Hot Chocolate
We saw our first snow flakes this past weekend…we are officially entering the holiday season. Doesn't matter that it was probably the same ten snowflakes blowing around in circles with none of them even reaching the ground. There is just something about that first snow that puts you in the holiday mood. I'm not quite ready for Christmas carols yet but I am ready to bring on the official hot chocolate season!
And what could be better or easier than making your own hot chocolate from scratch in minutes? The pre-made mix that you add to boiling water just doesn't hit the spot. Hot chocolate requires warm milk and real chocolate…this is non-negotiable in my books.
The best part? Well, for me at least, I can make it in my Vitamix in just 6 mins.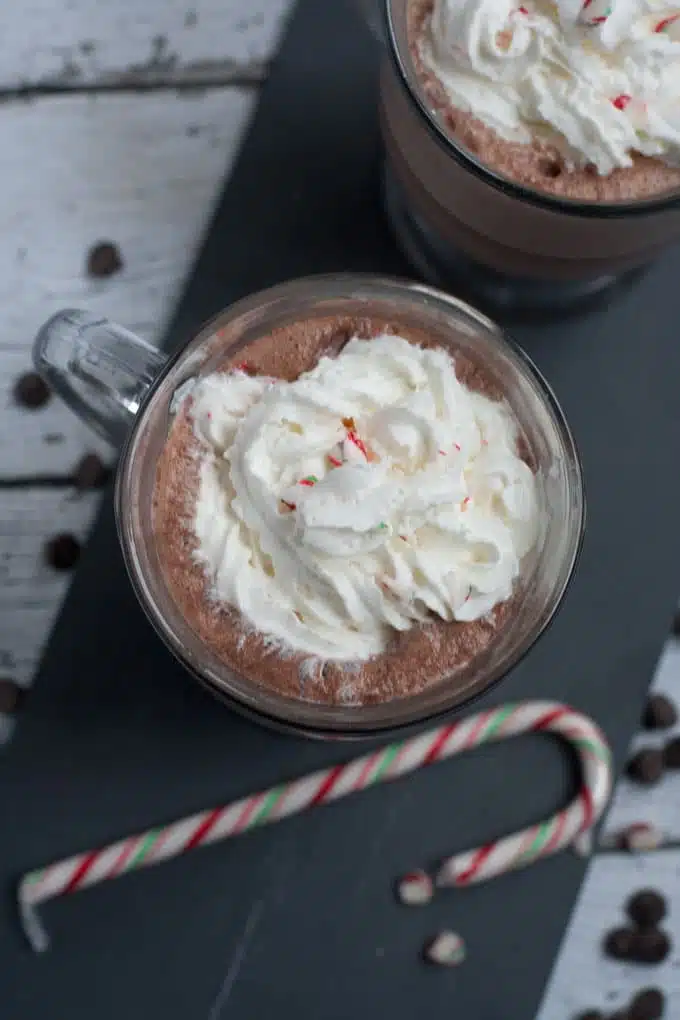 I love this because I don't have to spend time standing over the stove or keeping my daughter away from the gas stove. Simply add the ingredients to the blender and hit the soup function and it is ready in the blink of an eye. Plus, you can easily mix up by changing the type of chocolate you use and adding some little extras like in this case: peppermint extract, whipped cream and crushed candy canes. Delicious!
If you like the combo of chocolate and mint you will love this Peppermint Hot Chocolate. Just 3 main ingredients + 6 minutes and you will be ready to enjoy.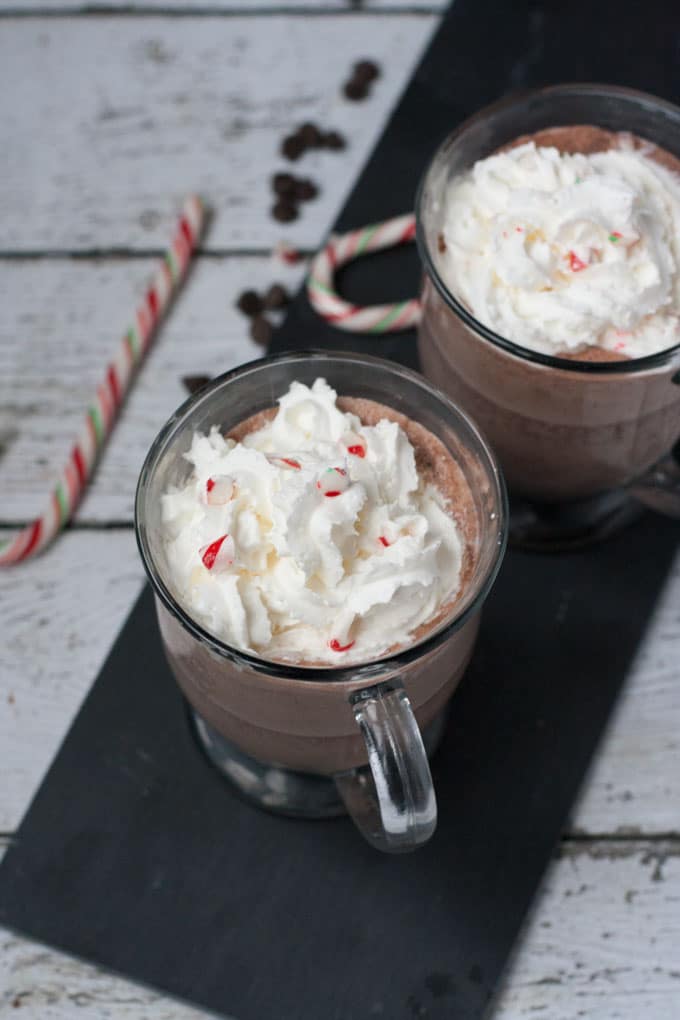 Your kids will love this and they can help you make it but you might want to keep a close eye on the whipped cream application 🙂