Getting Started with Smoothies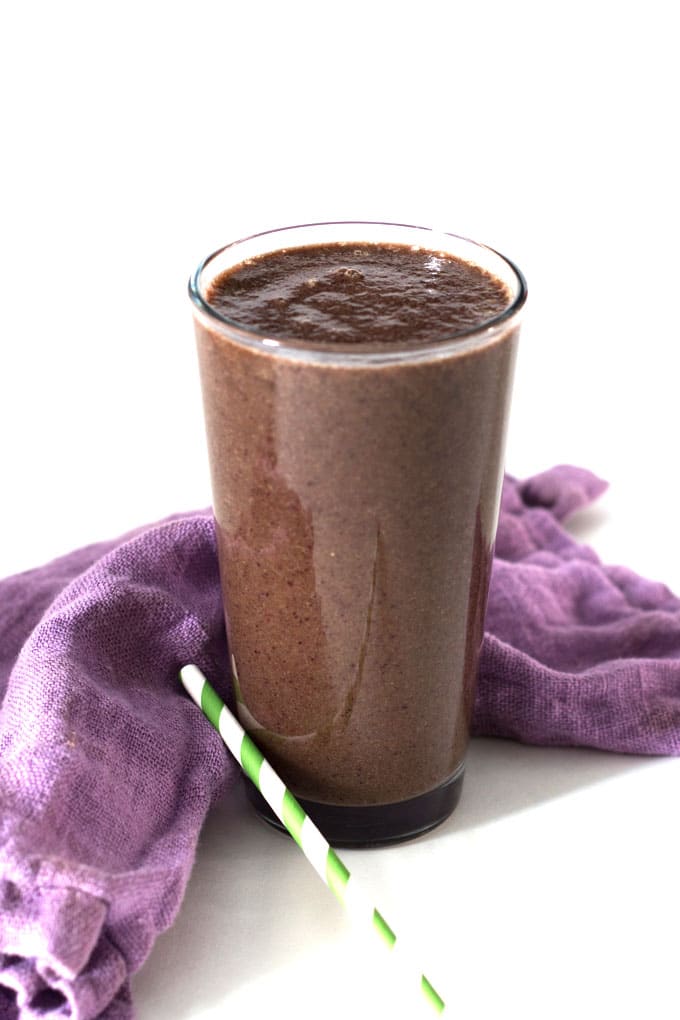 Making Smoothies is so easy - the recipes and tips below make up what I like to call Smoothies 101. If you can remember these basics, you'll almost always have success and then you can branch out and get even more creative. I can't remember ever making a major smoothie disaster - they really are easy to make.
First, add your liquid base to the blender (~1/2 cup - 1 cup). This can be milk, water, coconut water, or juice - it really depends on your personal preference and your dietary/nutrition goals. Juice and certain sweetened alternative kinds of milk can be very high in calories and sugar so not always the best option. However, when making smoothies for my daughter we always use some sort of milk (cow, soy, rice, coconut, or almond) or juice as she needs extra vitamins and calories. For myself, I will usually use 1/2 water and 1/2 milk. If you have a really good blender you can even make your own nut milk using raw nuts and water. See easy-to-follow instructions from Vitamix for Non-Dairy Milk. I also like to use coffee but this isn't for everyone - if you like the taste of coffee try adding some cold coffee (can be decaf) or some instant coffee granules to your smoothie.
Next, add your soft or fresh fruits and/or veggies. (2-3 cups), followed by leafy greens. If using leafy greens with a less powerful blender then I highly recommend that you blend your greens with the liquid base before adding anything else to the blender. This helps break down the greens and ensures you get a texture that is drinkable. If using fruit, I am a big fan of using frozen fruit since it eliminates the need to add any ice. I like my smoothies icy and cold. Ice goes in after all your main ingredients.
Consider adding protein powder, yogurt, flaxseed, chia seeds, oats, or nut butter. I personally like adding greek yogurt as it adds protein, and it makes the smoothie creamy making it seem like even more of a treat. I will often add flaxseed since it is a great source of dietary fiber and omega-3.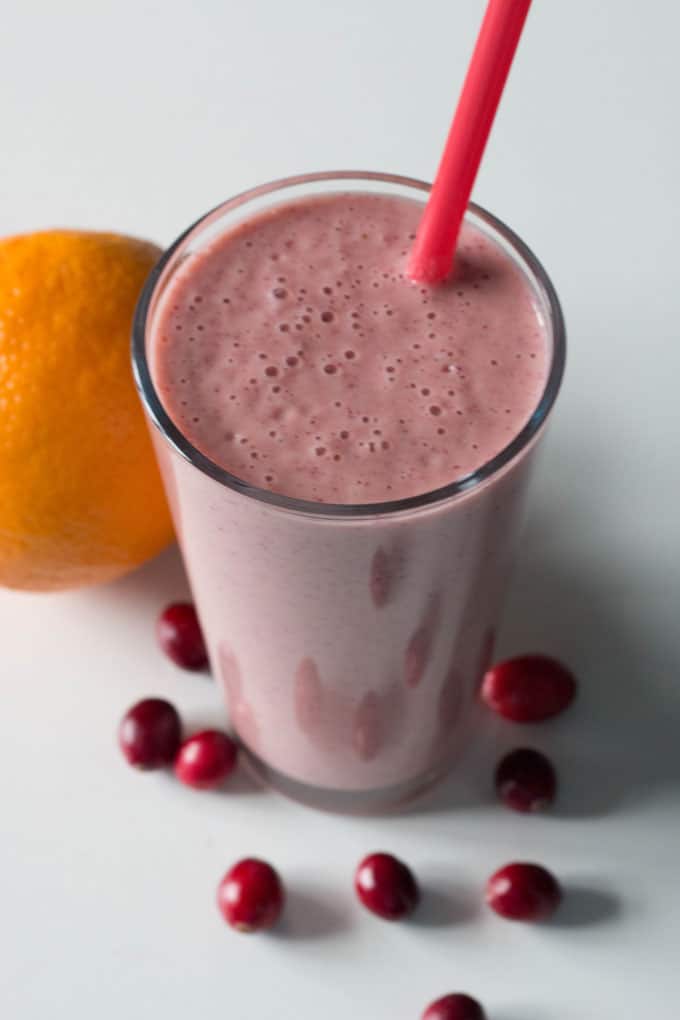 Frequently Asked Questions about blending Smoothies
How do I get a thicker smoothie?
There are a couple of options that work really well. One, use frozen fruit in your smoothie to get a thicker consistency. Two, if you don't have frozen fruit, try adding ice. I like to add ice to the blender jar last to get the best blend.
How do I get the best blend when making a smoothie?
Put your ingredients in the jar in the correct order. Start with liquid, soft fruit, and leafy greens followed by frozen fruit or more solid ingredients. Add ice last (if desired).

Then, start your blender on the lowest setting and increase slowly to the highest setting if you don't have a smoothie-specific setting on your blender.

Add more liquid if you are having trouble getting the blend started. If your blender has a tamper then you can also use this to help get the ingredients pushed down into the blades and help that blend along.

Not all blenders are the same. Be patient and figure out what works best for your blender.
How can I keep my smoothie routine from getting boring?

It is easy to fall into a smoothie rut by simply following the same exact recipe day after day. There are many ways to keep it interesting:
1. Try adding flavor boosters like cinnamon, cocoa, mint, vanilla extract, lemon, or lime juice to jazz up your smoothie.
2. Add nut butter to increase the protein content, add healthy fat and give a new flavor or texture.
3. Try different leafy greens. Don't just stick to spinach. We love arugula - it provides a peppery compliment to a strawberry and kiwi smoothie.
4. Change up your liquid - there are so many options: water, coconut water, dairy milk, nut milk, soy milk, or oat milk to name just a few. Be careful with fruit juice, and use it in moderation, as it can add a large number of calories and heaps of sugar.
Can I make smoothies ahead of time?
Yes, you definitely can. Blend and store in a sealed jar or container in the fridge overnight. I prefer freshly blended smoothies as the texture is the best but give your prepared smoothie a shake or stir and enjoy.

We also like to prep our frozen smoothie ingredients ahead of time in freezer-safe containers. Then, when in a hurry we can just dump the prepped serving into the blender jar, add liquid, and blend. Can help save time when in a hurry.
Do I need a premium blender like a Vitamix or Blendtec in order to make smoothies?
Absolutely not! While I do prefer my Vitamix for its versatility, I've also had a great experience blending smoothies in a Magic Bullet or my Cuisinart Blender. Just make sure you put the ingredients in the correct order and use the appropriate amount of liquid.
Some of our Favourite Smoothie Recipes
If you are looking for a little inspiration, check out our Smoothies page. Our absolute favorite smoothie is the Vanilla Strawberry Beet Smoothie and we also love the Spinach Berry Beet Smoothie