Cranberry Apple Spinach Smoothie
It is feeling a bit more like Spring today than Fall. Rainy, dreary and maybe even a bit depressing given it is Saturday. Should be the best day of the week and yet I'm dragging my butt just a bit more than I'd like. I've got a busy week ahead travelling for my "day" job and that means by this time next week I'll likely be sick and tired (literally) as I almost always end up sick after flying. Plus, we'll probably eat really badly…hotel and catered food is never as healthy as you'd like and tends to be very carb heavy. So I'm taking proactive measures and eating extra healthy this weekend in hopes of boosting my immune system and preempting any of those "bad" meals.
Since I'm still on my cranberry kick, this morning started off right with a cup of coffee and a Cranberry Apple Spinach Smoothie. Growing up I loved cran-apple or cran-raspberry juice and I still enjoy various cranberry blends.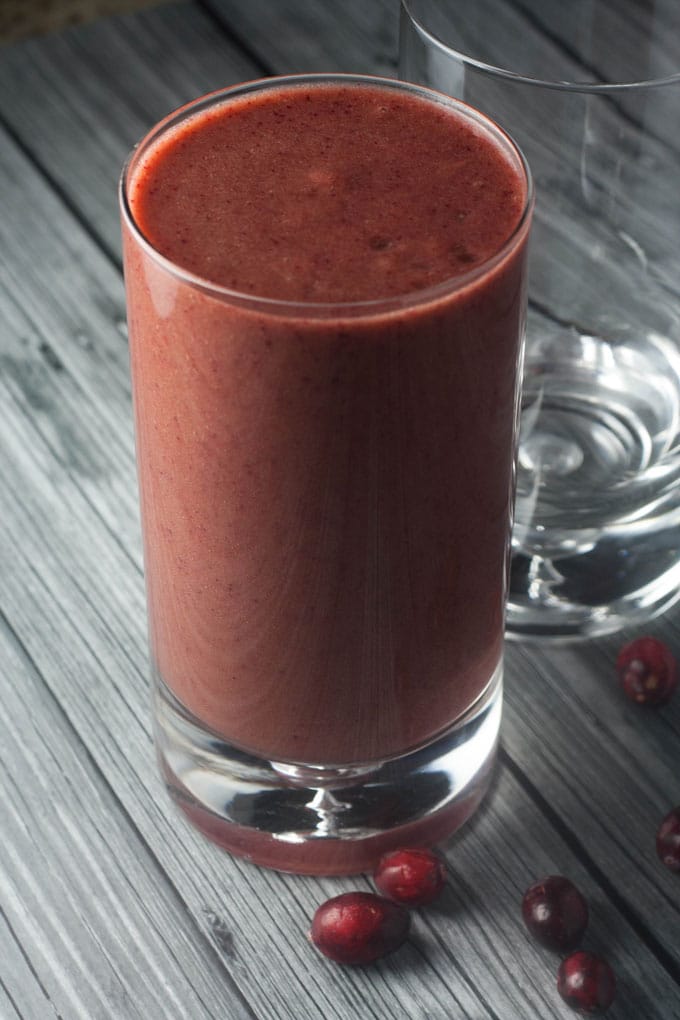 I rarely use apples in my smoothies and for no real good reason. Apples are a bit of an unsung hero and I think I just take them for granted because they are always available in abundance. Rich in fibre, antioxidants and immune boosting Vitamin C, what's not to love? Add some cranberries to the mix and you get extra fibre, Vitamin C and Vitamin E.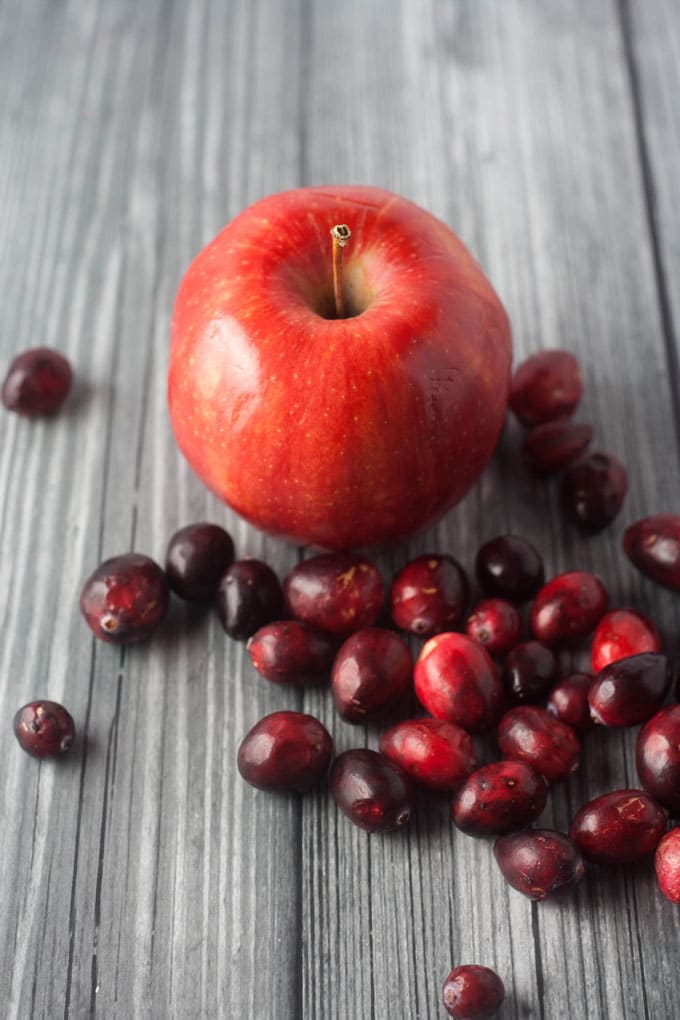 Since I can't seem to keep fresh greens in my fridge for more than a day or two, I've started to freeze my fresh spinach in ready-to-drop-into-smoothie form and it works just as well. Baby spinach seems to to be the easiest green to blend harmoniously in smoothies if you don't want to be overpowered by the greens. For me that is key – I don't want to drink my salad.
Give this cranberry apple spinach smoothie a shot – you won't taste the spinach and the apple, cranberry and banana (added to give this some additional creaminess) come together in the most perfect way so that the smoothie isn't overpowered by the tartness of cranberries. Plus it is super easy with very little prep as you don't even need to peel the apple. Just cut and remove seeds and stem and throw it in the blender.