Homemade Cherry Lime Soda
I love the holidays for so many reasons, including:
reuniting with family and friends
time away from the daily grind of work
the general feeling of happiness and cheer
holiday food
holiday cocktails
holiday drinks (or at least pretty drinks like homemade Cherry Lime Soda)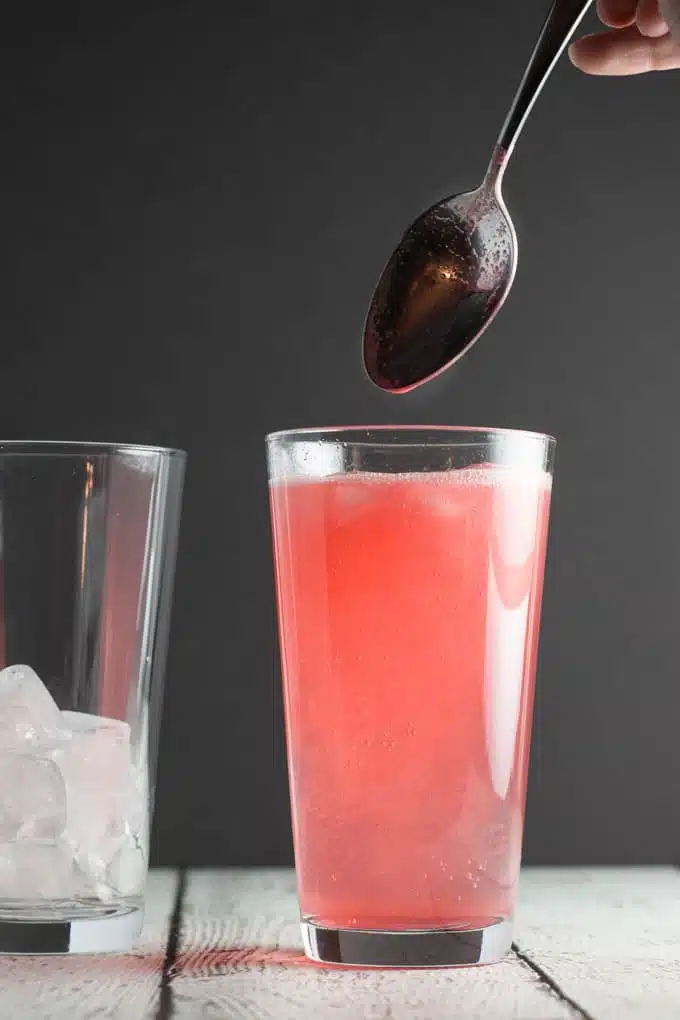 Yep, there might be a bit of a theme here folks. I love food and drink – a big surprise. While I always enjoy a pretty seasonal cocktail I feel bad when the kiddos are stuck with the same old juice and/or soft drink options so I like to come up with interesting drinks that will make them feel special too. I recently shared a cranberry orange soda recipe and today I'm sharing a homemade Cherry Lime Soda that I made using my Vitamix and Soda Stream which are two of the most used pieces of equipment in my house.
Who can resist a pretty coloured beverage? The best part though is that this is super easy to make and doesn't require boiling or cooking anything to create the syrup. In fact, I made the syrup in my blender and added the carbonated water that I made in my Soda Stream. As easy as 1-2-3.
First, I added equal parts sugar and water into the jar on my blender and blended on variable speed 8 for approximately 2 minutes. The resulting mixture will be a bit cloudy. Pour into a clean glass jar and watch as the cloudiness evaporates in approximately 5-10 minutes. You will have a mixture that looks like this: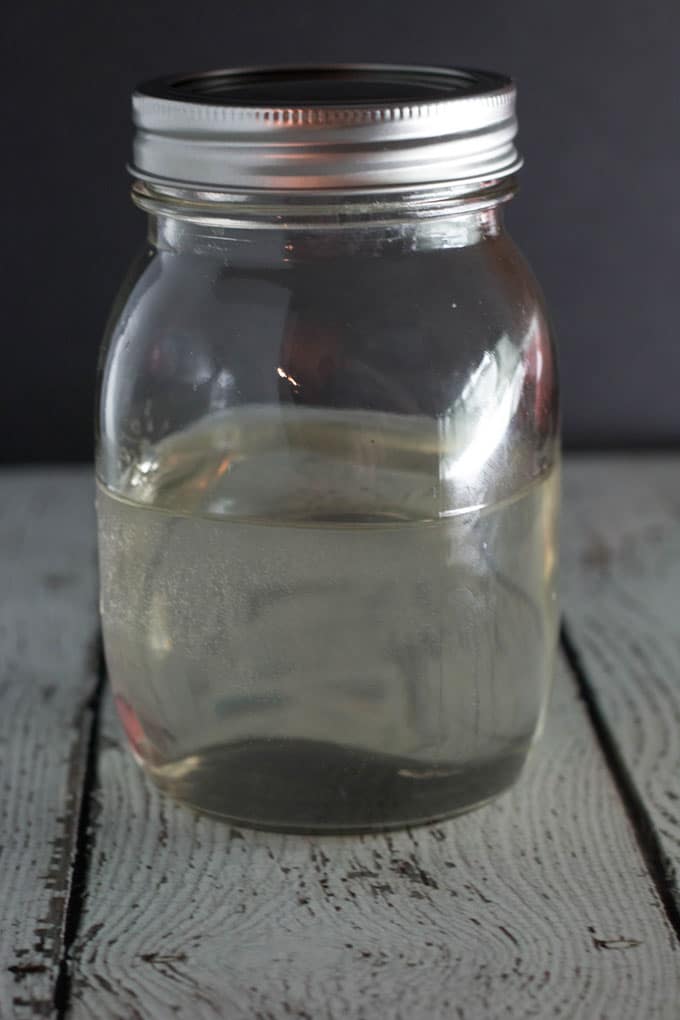 Second, after cleaning the blender jar I then added 1 cup of frozen cherries and 1/4 cup of fresh lime juice. Limes always seem to be in abundance at the grocery store but sadly fresh cherries are not at my local store. In the summer I would absolutely use fresh cherries to make this syrup. Blend away again on variable speed 8 for a couple of mins and then pour through a fine mesh strainer to remove any remaining skin or pulp.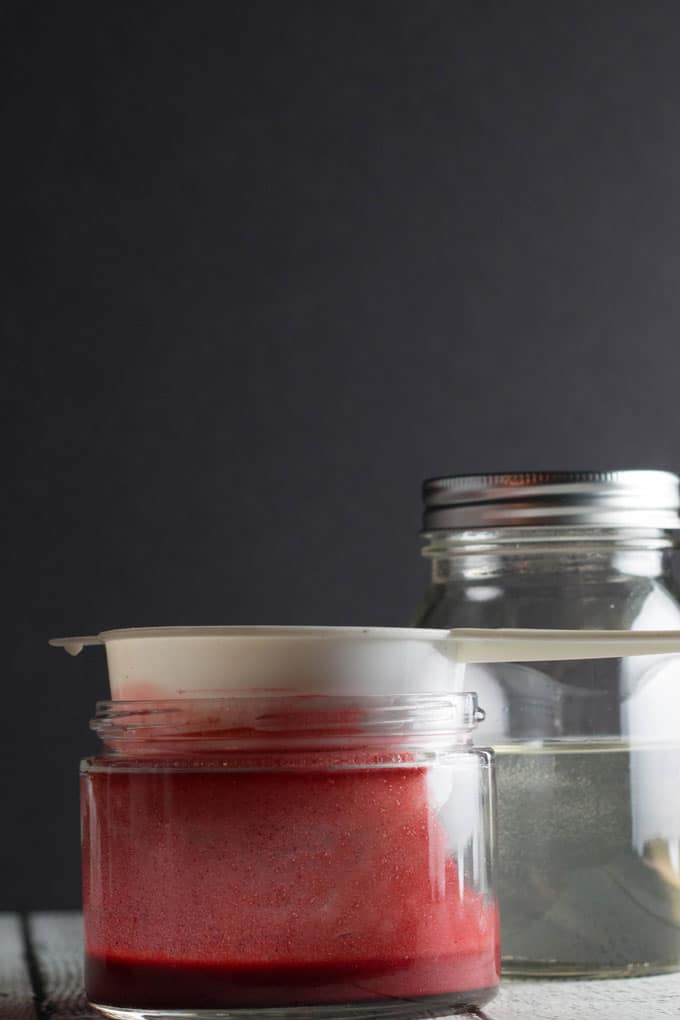 Add the remaining cherry lime mixture to approximately 1 cup of the simply syrup made in step 1.
Last step, carbonate your water in the Soda Stream or use seltzer. Add the carbonated water and ice to your glass. Then add 2 tbsp of the cherry lime syrup to your glass. Magic! You may want to add more or less syrup depending on the size of your glass and personal preference.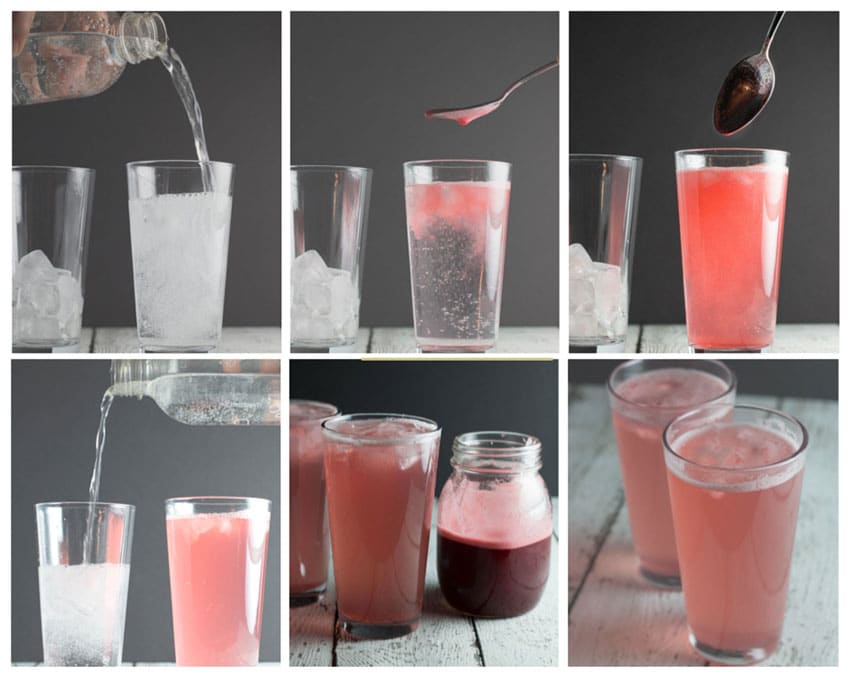 Store your remaining syrup in an airtight jar and refrigerate. Should safely last week or two though I've never had any left past a few days. Plain simple syrup, made without heat, can last 4-6 weeks.
(**This post includes affiliate links which means if you click on one of the product links I may receive compensation from the seller, at no additional cost to you.**)