*This post contains affiliate links, which means I receive compensation if you make a purchase using this link at no cost to you. I only recommend/link to products in posts that I have personally used and endorse.
I have a confession to make. I'm addicted to gadgets and soda. So much so that a few years back I invested in a Soda Stream* so that I could make soda on demand at home. Bad I know but quite frankly I just don't really like plain old water.  Now I can have bubbly water any time I want and without paying over inflated prices at the variety store.  Confession #2:  When I moved last year the Soda Stream was relegated to the back of the cupboard and has been used maybe a dozen times in the last year.
Well, that's about to change because I've figured out a healthier but still delicious way to use the soda stream to make your very own soda at home without relying on overly sugary mixes or on mixes that include aspartame. Did your ears perk up?
Given the season and my favourite flavour combo (Cranberries + Oranges) I'm making Cranberry Orange Soda. All you need is some carbonated water or seltzer, cranberries, an orange and bit of sugar. Easy Peasy.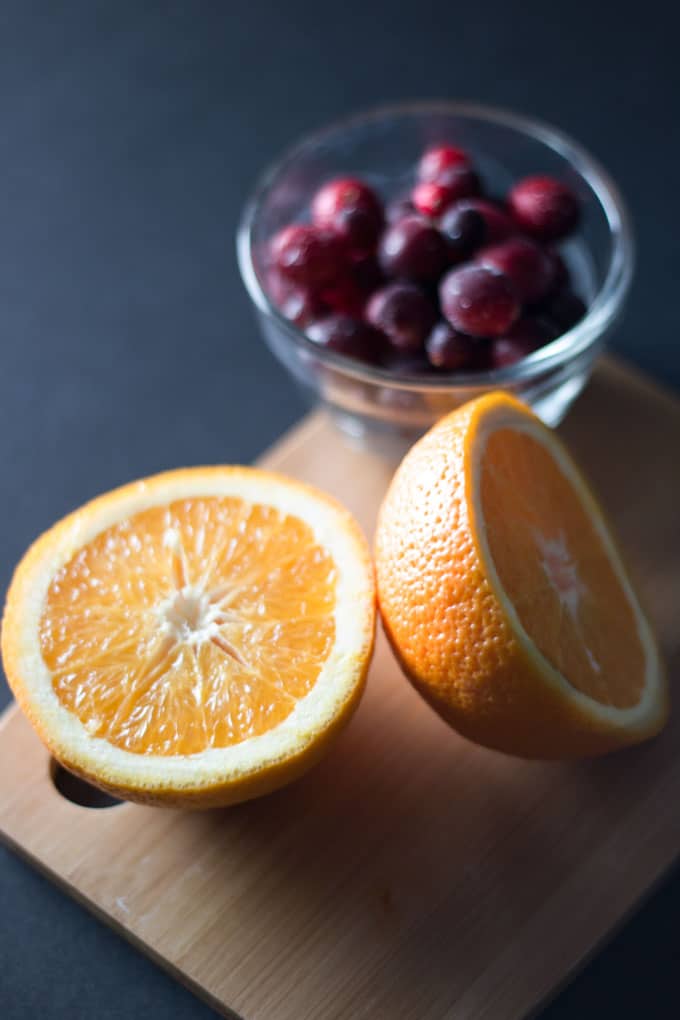 The hardest part of this recipe is cutting and removing the orange peel. Seriously.  Then just throw the peeled orange, cranberries, sugar and a bit of water into the blender. I used my Vitamix Pro 750. I use the soup setting to heat the mixture a bit and break down the sugar.  Let it runs its course and then strain into a separate container and allow to cool.
Add ice and cranberry orange syrup to your glass. Start with 2 TBSP and you can add more to taste depending on your preference and the size of your glass. Add carbonated water to the glass and give it a stir. I also like to top it off with a few frozen cranberries as a garnish.  For an alcoholic treat try adding a shot of Orange Liqueur/Triple Sec or vodka.

The possibilities and flavour combinations are endless.  What will I make next? I've got a long wish list ahead of me including cherry, pomegranate...or maybe cherry vanilla like my favourite Italian soda shop. Yummy.
Anyway, this is the perfect drink after a day at work (with or without the alcohol). Put your feet up and enjoy this freshly made cranberry orange soda...never worry about flat soda again.