Happy Friday! It may just be my favourite day of the week as we have the whole weekend to look forward to. This weekend I'm spending in Niagara Falls with the entire extended family. It is a bit of an annual tradition and always happens just a few weeks before Christmas. I'm trying to convince my husband that I can't survive a whole weekend with out my Vitamix but he isn't really looking to willing to lug it to the hotel for me. So I've got to make today's recipe count.
There are a few flavour combinations that just can't be beat. Two of my favourites: 1) Cranberries and Orange and 2) Chocolate and Mint. Both of these combos scream holidays to me. Chocolate and mint brings great memories of Christmas day when I was a kid – my aunt always brought a big box (I'm talking 500 count) of those mint chocolate sticks…I think they were called Ovations and I always enjoyed stirring my hot chocolate with one. Yummy.
Nowadays, I settle for a chocolate mint smoothie that tastes just as good as any chocolate mint milkshake I've ever had. This classifies as "comfort food" in my books.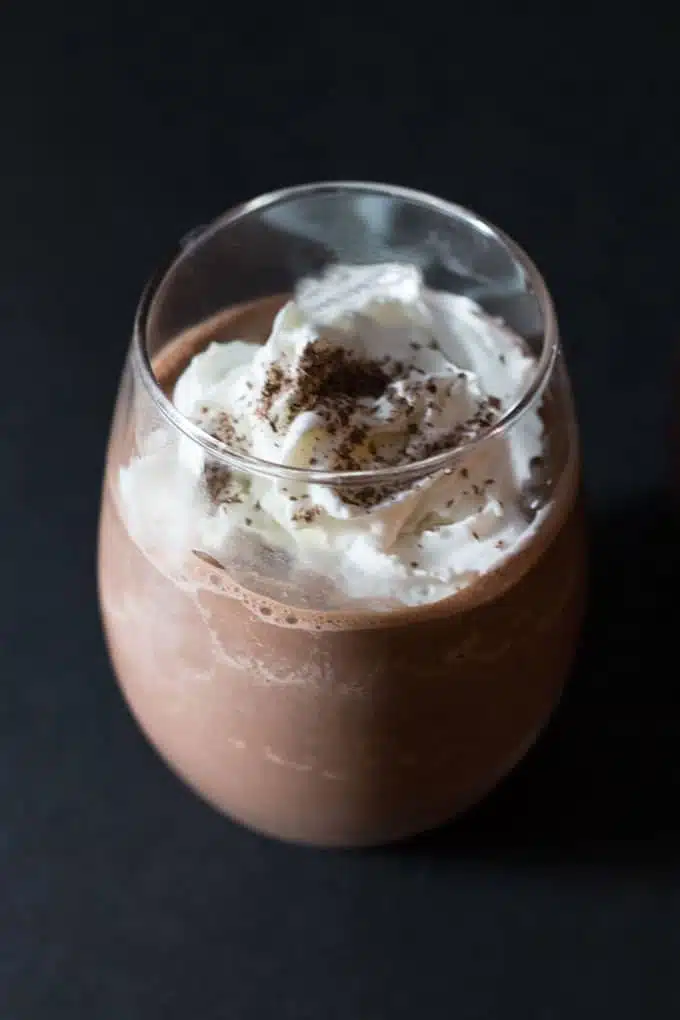 Don't feel guilty for adding just a bit of whipped cream to the top. It is completely optional but highly recommended 🙂
Short post today folks because we are hitting the road. Hopefully after 3 days together we'll still be a happy family. Have a fantastic weekend!