How to make a smoothie bowl
So, What is a Smoothie Bowl?
A smoothie bowl is a simple, delicious invention. Imagine your favourite smoothie blended to perfection served with a number of delicious, satisfying toppings. Sort of like what you'd make a Sundae bar but healthier.
Making Smoothies for the Base
Every smoothie bowl starts with a delicious base – the options are endless. This post share some of our favourite smoothies bowls from various bloggers, but you can use any smoothie to get started. Check out our Smoothies 101 post for all the tips to get a perfect smoothie every time or our Smoothies page for more inspiration.
Best Toppings for a Smoothie Bowl
The world is your oyster. There are no rules for smoothie toppings but a word of caution: if you are going for healthy, try to not turn this into a Sundae.
Some of our favourite toppings:
Fresh berries (strawberries, blueberries, raspberries, blackberries)
Sliced or diced fruit (bananas, pineapple, mango, kiwi)
Nuts (Almond slivers, peanuts, walnuts, macademia and more)
Seeds (Pepita, flax, chia)
Granola
Honey
Nut Butters
Coconut
Cacoa Nibs
Breakfast or Dessert?
Why choose? Smoothie bowls can make a great meal replacement or a tasty treat for dessert. As noted, just watch your serving size and the ingredients to ensure that you are meeting your nutritional goals and not suddenly consuming a full day of calories at breakfast.
Smoothie bowls are also a great way to introduce your kids to Smoothies and they can help make their own by selecting the ingredients. You can also sneak a little more fruits and veggies into their diets.
Some of our Favorite Smoothie Bowl Recipes
Fruit and Nut Smoothie bowl via Easy Baby Meals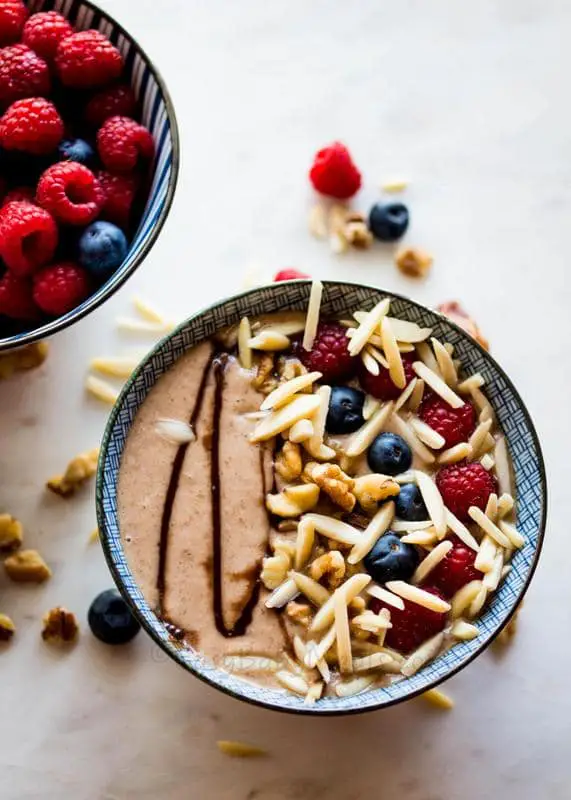 Peach Breakfast Yogurt Bowl via Framed Recipes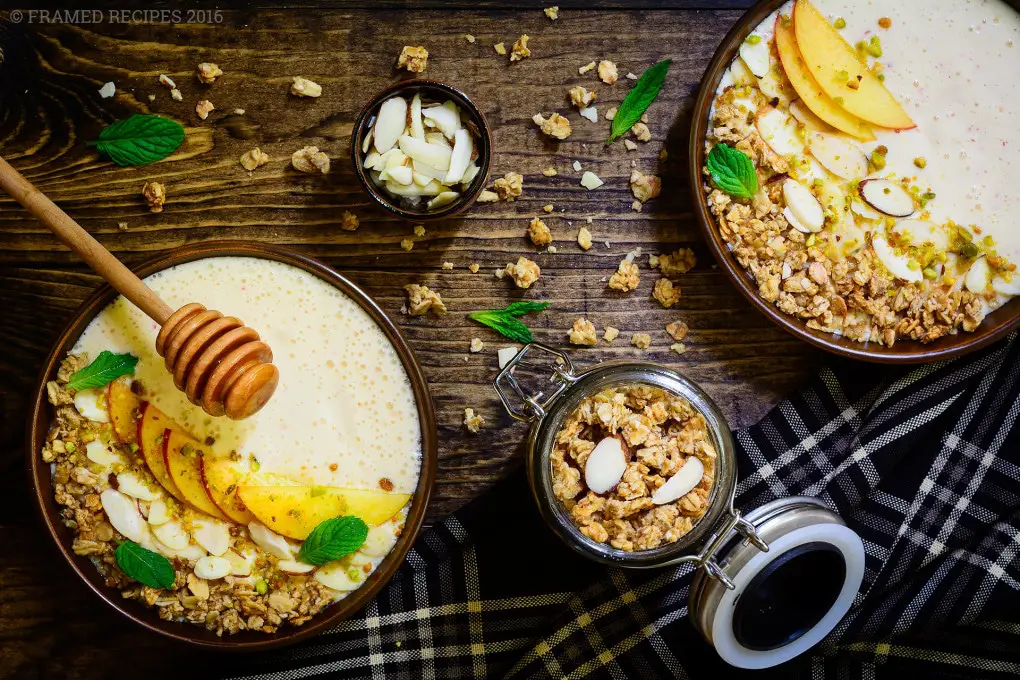 Going Green Smoothie via The Virtual Vegan
Chocolate Strawberry Smoothie Bowl via Blender Happy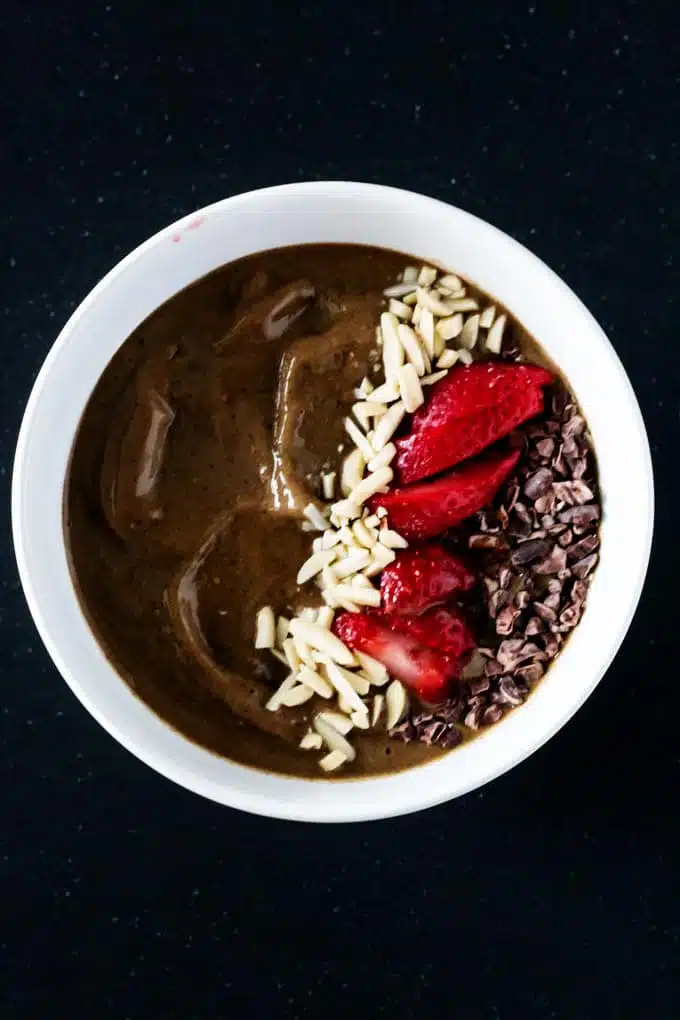 Green Superfood Smoothie Bowls via A Side of Sweet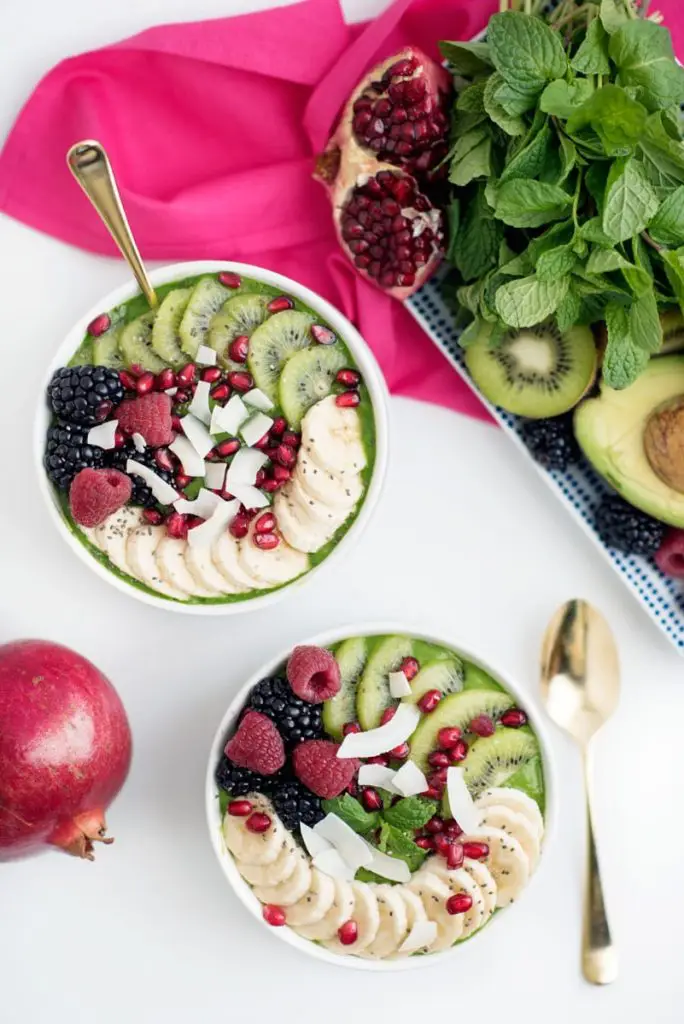 Pumpkin Gingerbread Protein Smoothie Bowl via Athletic Avocado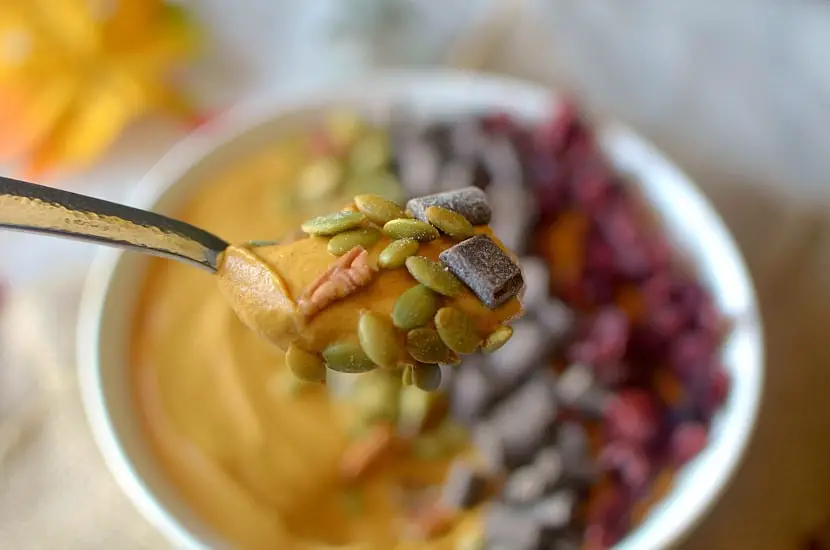 Cranberry Smoothie Bowl via Nutmeg Nanny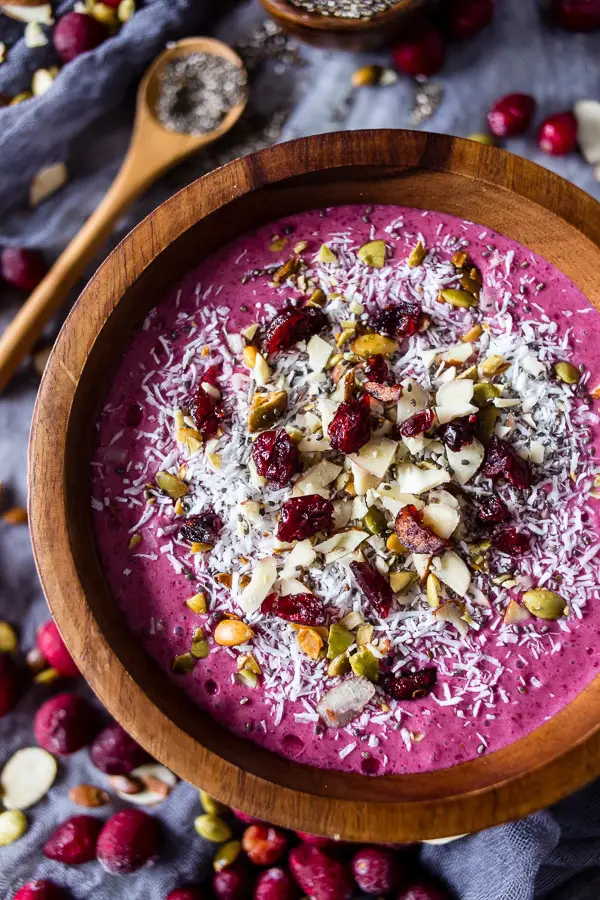 Kefir Smoothie Bowl via Homemade Food Junkie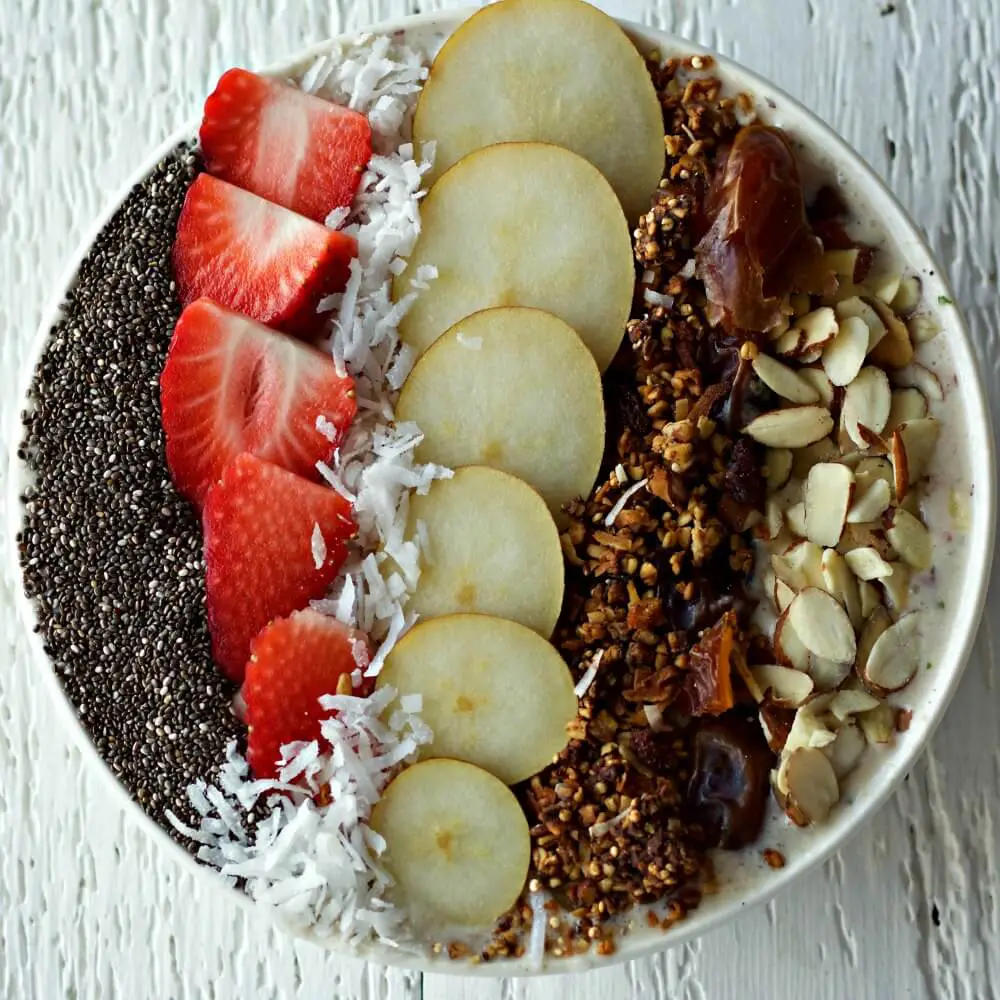 Vegan Spinach Ginger Smoothie Bowl via My Food Story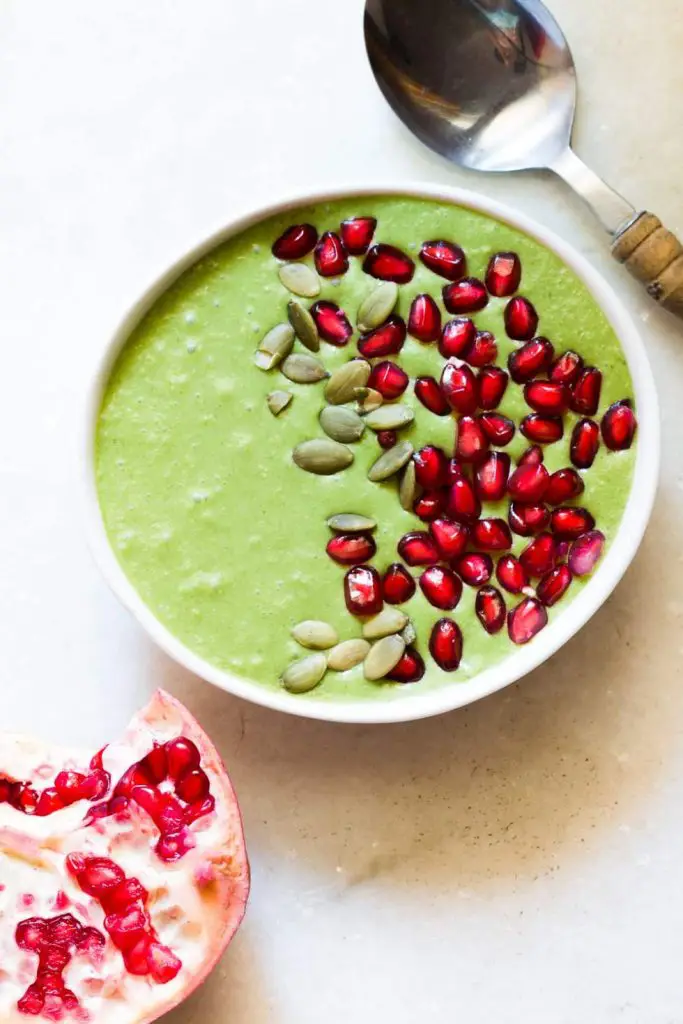 Mango Smoothie Bowl with Easy Raspberry Sauce via Laura Caris Cooks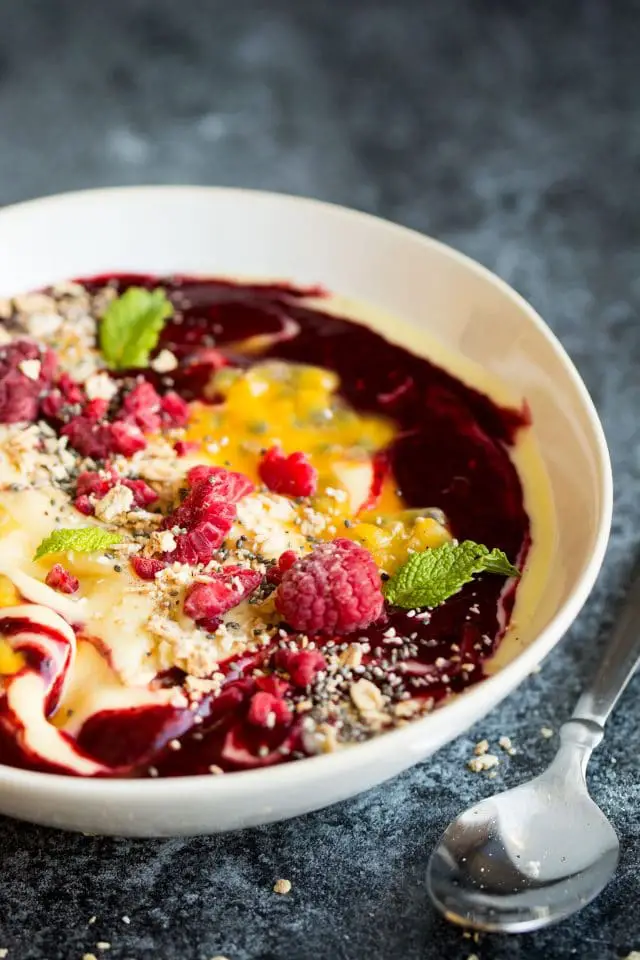 Raspberry Yogurt Dessert Smoothie Bowl via Blender Happy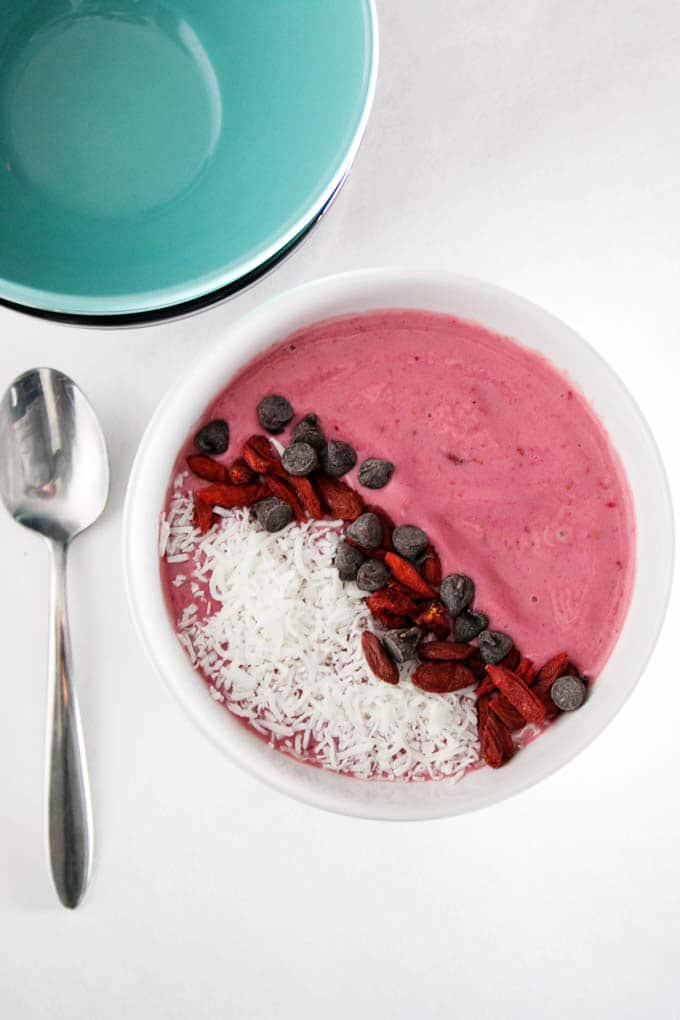 Interested in learning how to get more out of your Vitamix blender?
Check out our 7 Reasons to love your Vitamix Post for more ways to use this powerful blender in your everyday life. It is great for perfectly blending smoothies, frozen cocktails or mocktails, dips, soups, and more.