Consider this a bit of a pre-emptive post. Tomorrow, many of us will be over-indulging and stuffing ourselves with all the good things in life: Turkey, mashed potatoes, gravy, sweet potatoes (maybe even in a casserole), cranberries, pumpkin pie...I could go on and on. Tomorrow night, and maybe even Friday we will be feeling the effects of eating more than we normally do. If you are like me, the last thing you will want is more food and especially leftovers the next day. This might be a divisive statement but I really DO NOT enjoy leftovers.
So, when you wake up Friday morning still stuffed, why not start your day with something just a little bit lighter and probably just a little bit healthier? I'm bringing this smoothie bowl roundup to you, from some of my favorite food bloggers, because smoothies bowls make a tasty and healthy breakfast. Some of these recipes have even been created in such a way as to mimic some of your favorite treats. Bonus, you can eat light but still enjoy a "treat".
Fruit and Nut Smoothie bowl via Easy Baby Meals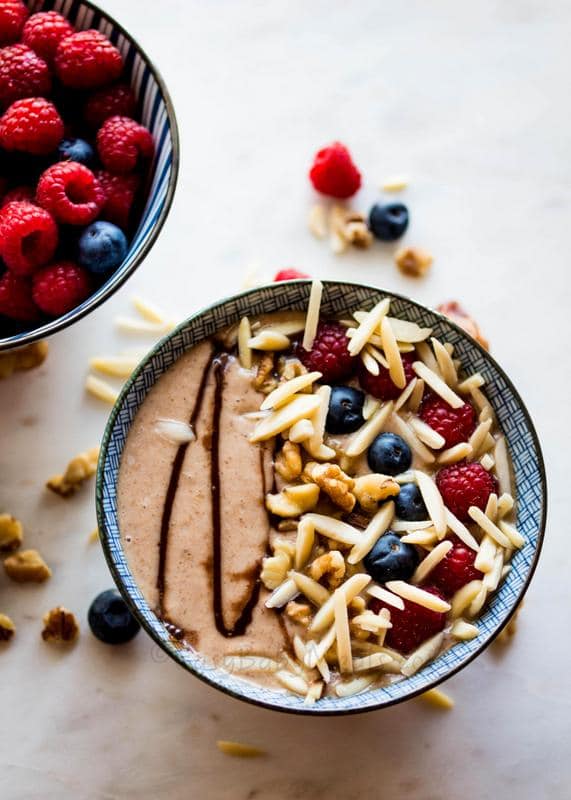 Peach Breakfast Yogurt Bowl via Framed Recipes
Going Green Smoothie via The Virtual Vegan
Chocolate Strawberry Smoothie Bowl via Blender Happy
Green Superfood Smoothie Bowls via A Side of Sweet
Pumpkin Gingerbread Protein Smoothie Bowl via Athletic Avocado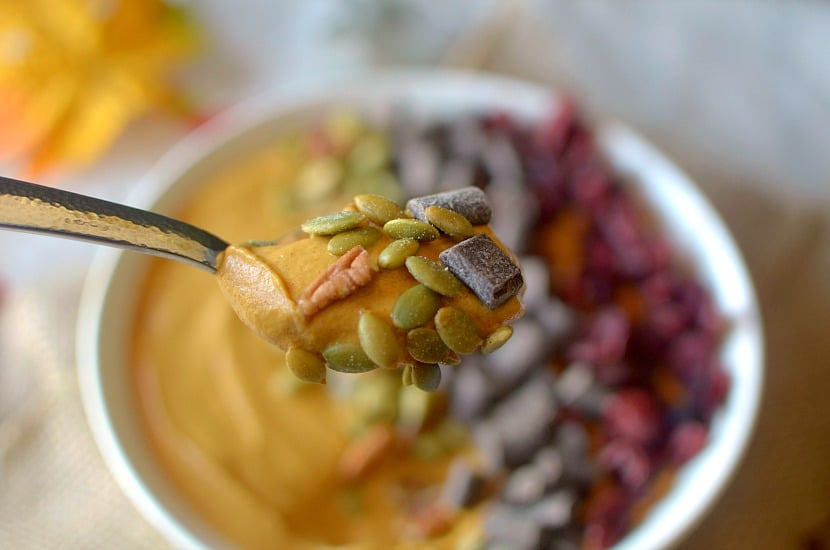 Cranberry Smoothie Bowl via Nutmeg Nanny
Kefir Smoothie Bowl via Homemade Food Junkie
Vegan Spinach Ginger Smoothie Bowl via My Food Story

Mango Smoothie Bowl with Easy Raspberry Sauce via Laura Caris Cooks
Raspberry Yogurt Dessert Smoothie Bowl via Blender Happy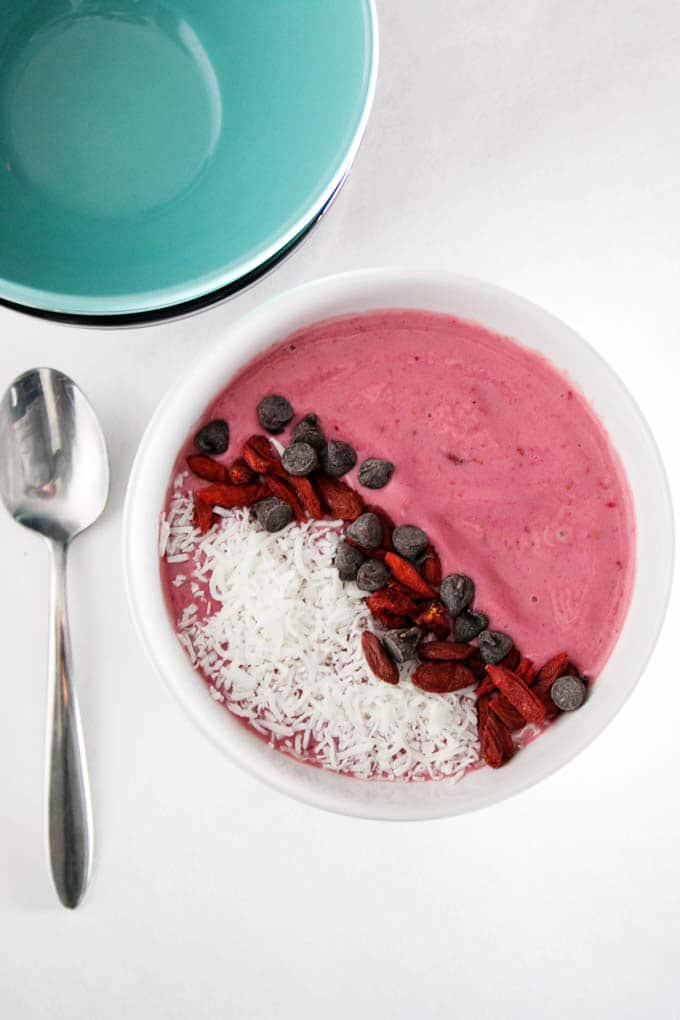 If you are celebrating Thanksgiving tomorrow, I hope you have a fantastic day. Most importantly, I hope that you are surrounded by friends, family, and football (if that's your thing). Till next time, Cheers!