Chocolate Strawberry Smoothie Bowl
Happy Saturday! Why not start it off right with a delicious Chocolate Strawberry Smoothie bowl? You deserve a treat (that isn't really a treat because you can eat it without guilt).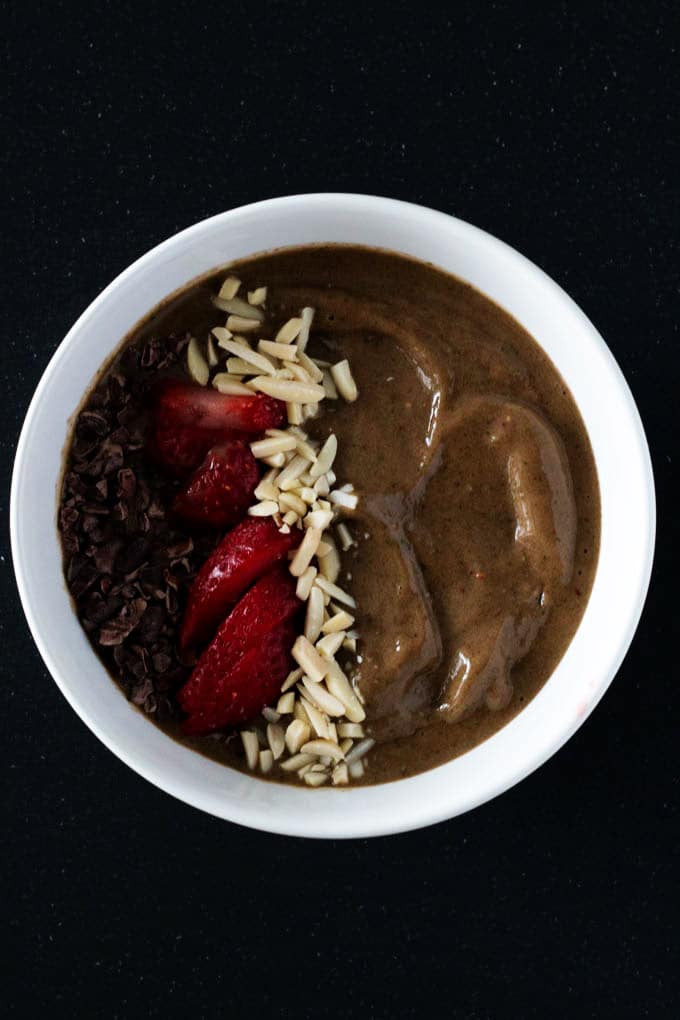 It felt like a really long week – it was the first 5 day work week in a while because of March Break and Easter and Friday night couldn't come fast enough. April Fool's day is one of the few days I try to avoid the internet. Too much trolling but there were a couple of really good jokes like this duolingo pillow. At least I hope it is a joke.
Anyway, I survived the week – yes! To celebrate I'm enjoying my quick and easy chocolate strawberry smoothie bowl made with strawberry, cacao, banana, spinach and almond milk. Delicious and thick, almost like ice cream. I topped it off with more berries, cacao nibs and almond slices – but you can mix it up. You won't even taste the spinach and I've pretty much convinced my daughter that this is ice cream. I can't think of a better way to get a serving of greens into her.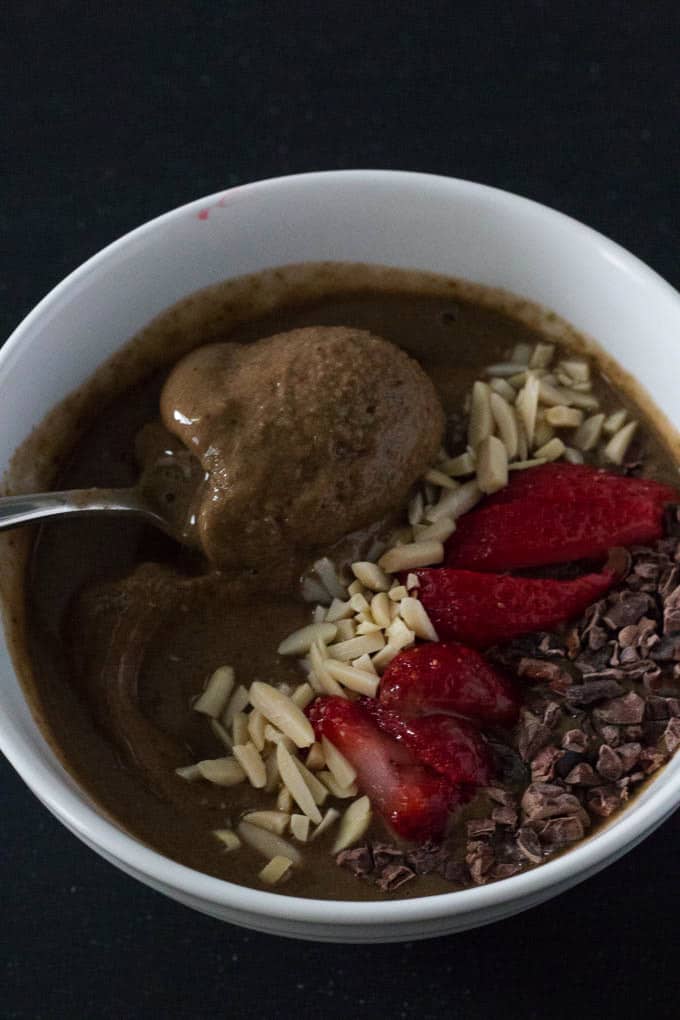 If you need an extra protein kick, try adding some Chocolate Vega Protein Smoothie powder. This is my favourite brand of protein powders because they don't leave your smoothies tasting like chalk.
Toss the ingredients into the blender and blend away until you have a nice smooth consistency like this: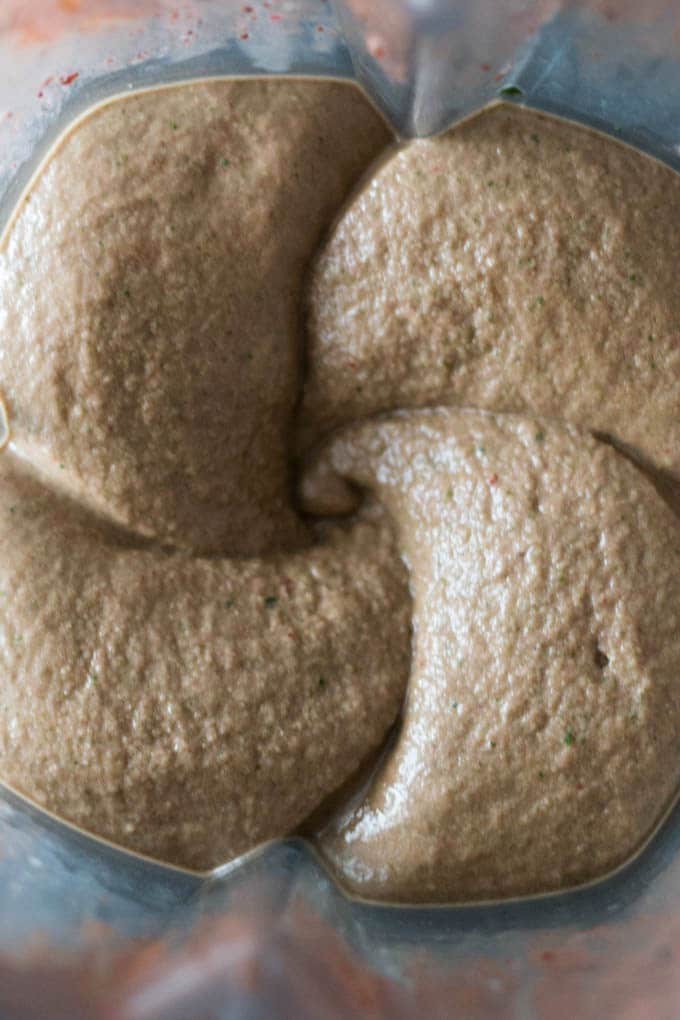 I hope you all have a fantastic weekend. The sun is shining and it finally is starting to feel like Spring.