It's the weekend! You deserve a treat – why not some maple pumpkin ice cream? Well, not really ice cream since it is made with banana but it is a treat without all the guilt.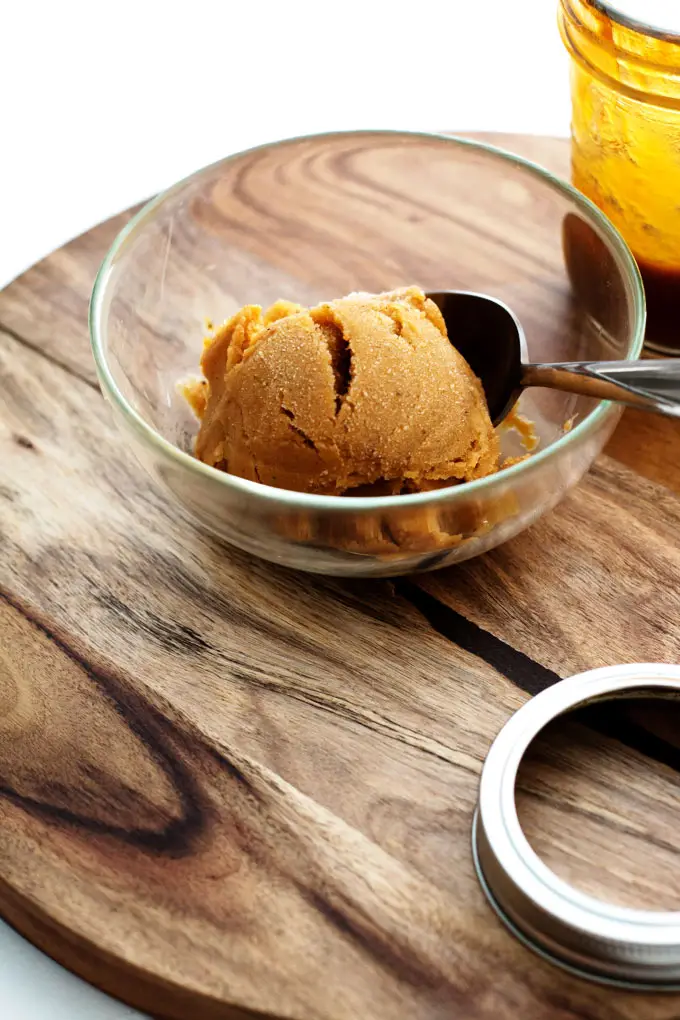 Now, the best part? If you have some maple pumpkin puree left you can use it in this recipe for a touch of maple pumpkin goodness. I think that is a real thing. Plus, it highlights the versatility of my go-to maple pumpkin puree. Seriously, can't get enough and can't imagine how I will ever, ever get tired of this but talk to me in November. I think I have at least a good 8 weeks more of pumpkin love in me.
My husband has compared me eating all of these pumpkin treats in the month of August to playing Christmas carols the minute Hallowe'en is over. To be honest, I haven't even shared the full extent of my pumpkin madness. Like these tarts below – a bit of fail but really, really tasty. Remember, I don't claim to be a baker – first time trying to make tart shells. Never again…just buy them.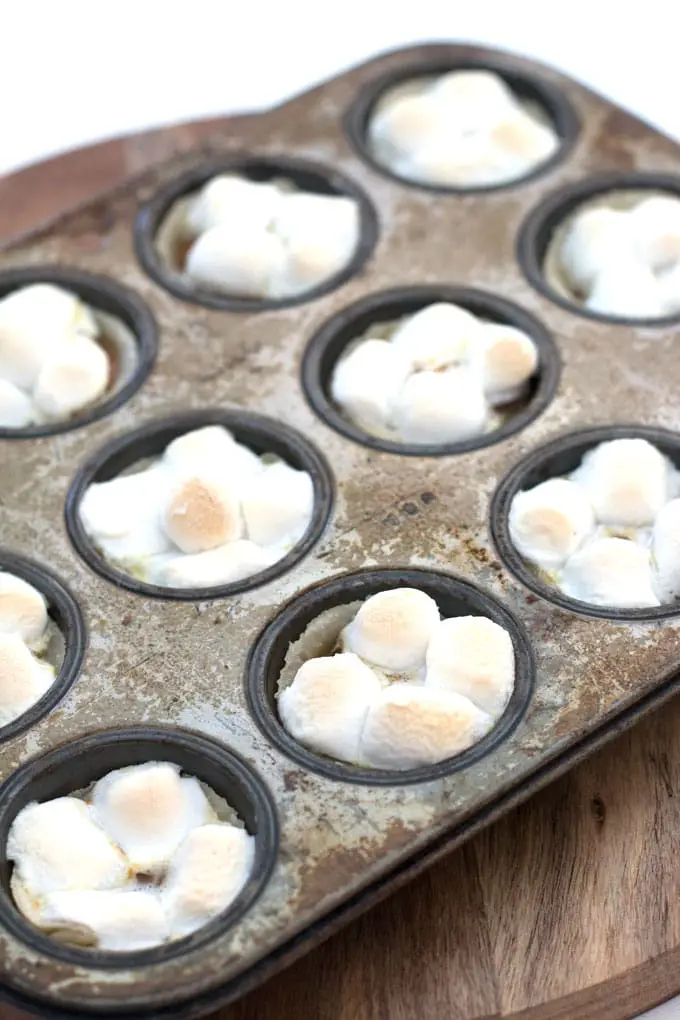 Back to the ice cream. Always be ready to make simple, banana-based ice cream by freezing bananas in bulk. Slice them up and have them ready to go because the bananas must be frozen for this to work
For this recipe, add the pumpkin puree (and hopefully some of my favorite maple pumpkin puree), bananas, and just a touch of milk (keep it vegan with almond or coconut), blend until creamy and it is ready to serve. If you prefer a harder ice cream pop it in the freezer for 3-4 hours.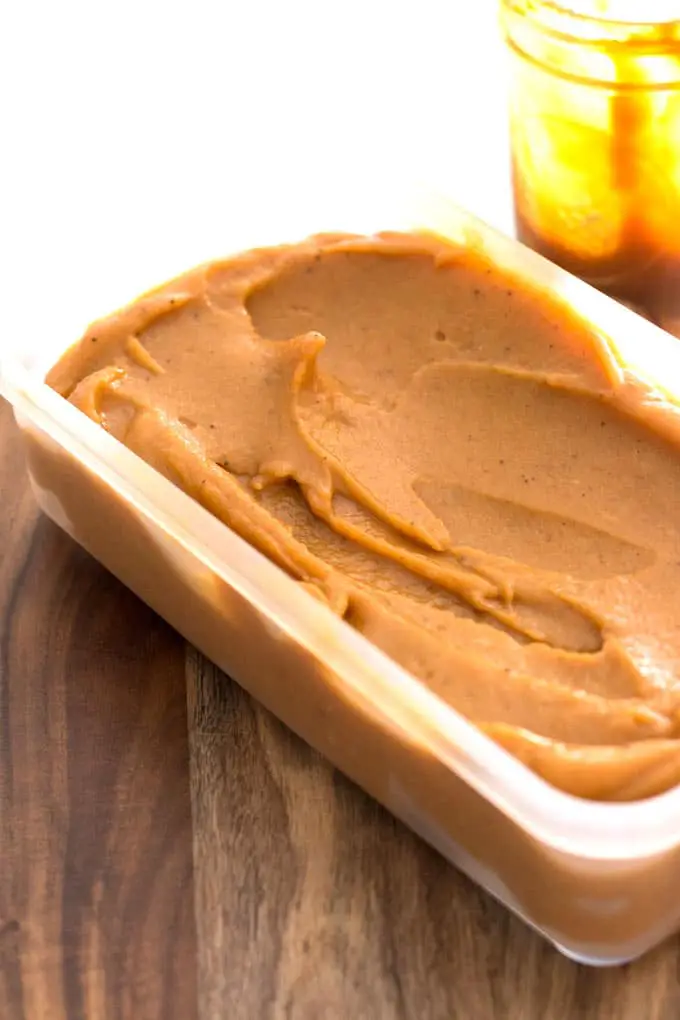 This maple pumpkin ice cream is a bit more savory than most flavors so if you prefer things a bit more sweet, try warming up some maple pumpkin puree and drizzling for topping. Delicious!