Pumpkin Cafe au Lait / Misto
Don't wait for the leaves to change in order to enjoy your favourite Pumpkin flavoured treats. I'm dreaming of pumpkin pies, pumpkin smoothies, pumpkin lattes, a steaming cup of pumpkin cafe au lait and pumpkin cookies.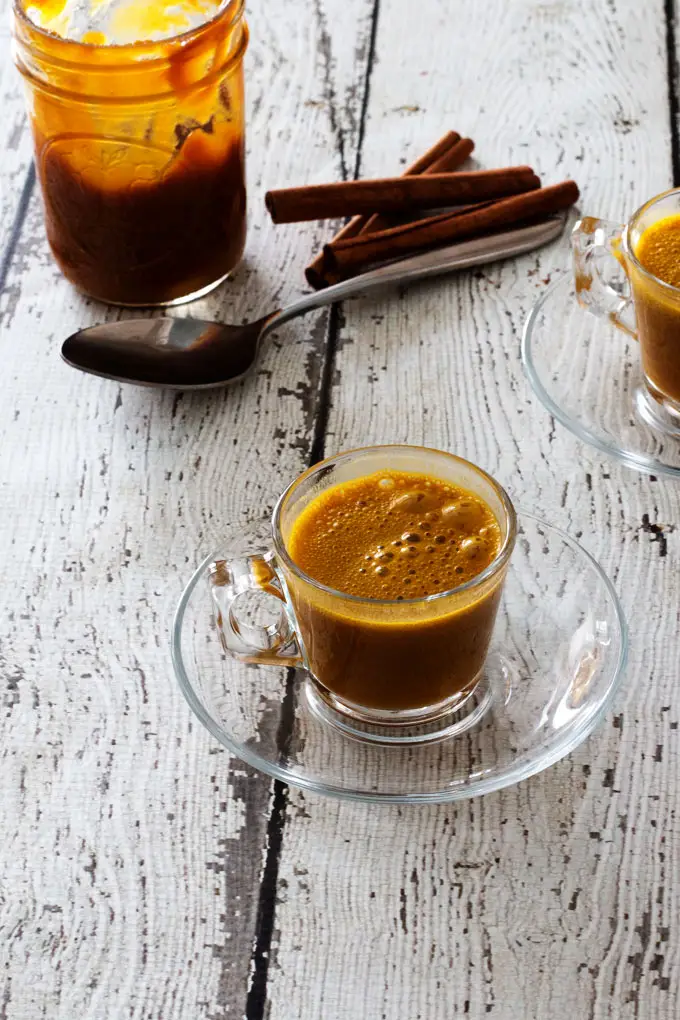 Are you a coffee snob? Will you only drink a caffeinated beverage if it comes from a certain establishment or is your drink so complicated that someone would have to read it off their phone or a piece of paper to order it for you? While I like pretty much all coffee/espresso drinks, I do have a strong preference for heated milk in my coffee. After all, why go to all the trouble of brewing hot coffee or espresso and then adding cold milk or cream? If I'm going to do that, I might as well get an Iced Coffee.
I can't drink too many lattes or I get a bit jittery so my Starbucks order has shifted to a Misto (or a cafe au lait for the non-starbucks crowd). Good news – this is one simple way to "fancy" up your drink when making at home. I like to use my Vitamix to heat my milk and mix my coffee and milk up real well. Depending on the milk type used, the Vitamix can also help give a little extra froth to your drink.
A few days ago, I shared my easy peasy recipe for Maple Pumpkin Puree. If you've made this puree, you can now very quickly whip up a Pumpkin Cafe au Lait and enjoy the flavours of Fall. It is a subtle pumpkin flavour but you can bump it up further by increasing the amount of puree or adding a little extra spice to the mix. I made this one using coconut milk as that was what I had on hand but you can use your favourite milk in this recipe.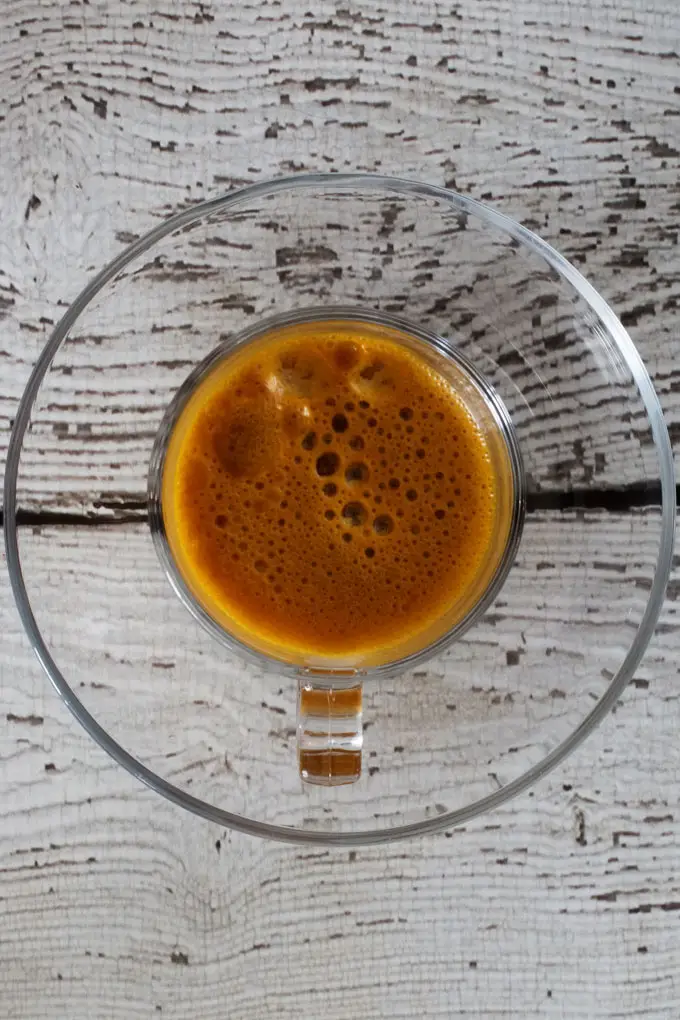 This is such an easy and perfect hot beverage whether you really just want to be wrapped up in a warm blanket wearing your comfy pants or you are ready to take on the changing weather by taking a long walk.