Paleo Apricot Cashew Almond Bars
Life has been hectic, way more hectic than usual and we've been relying on foods and snacks that we can easily eat even when we are on the run or in the car. Put your hand up in the air if you like super easy snacks where you know exactly what you are eating rather than relying on prepackaged foods! If your hand is waving around in the air wildly then these Paleo Apricot Cashew Almond Bars are made for you…unless of course you have a tree nut allergy and in that case, please back away slowly.
You can easily mix these up in your blender or food processor. I've made them with both and while the food processor is just a tiny bit better the blender is a great alternative if it is all you have.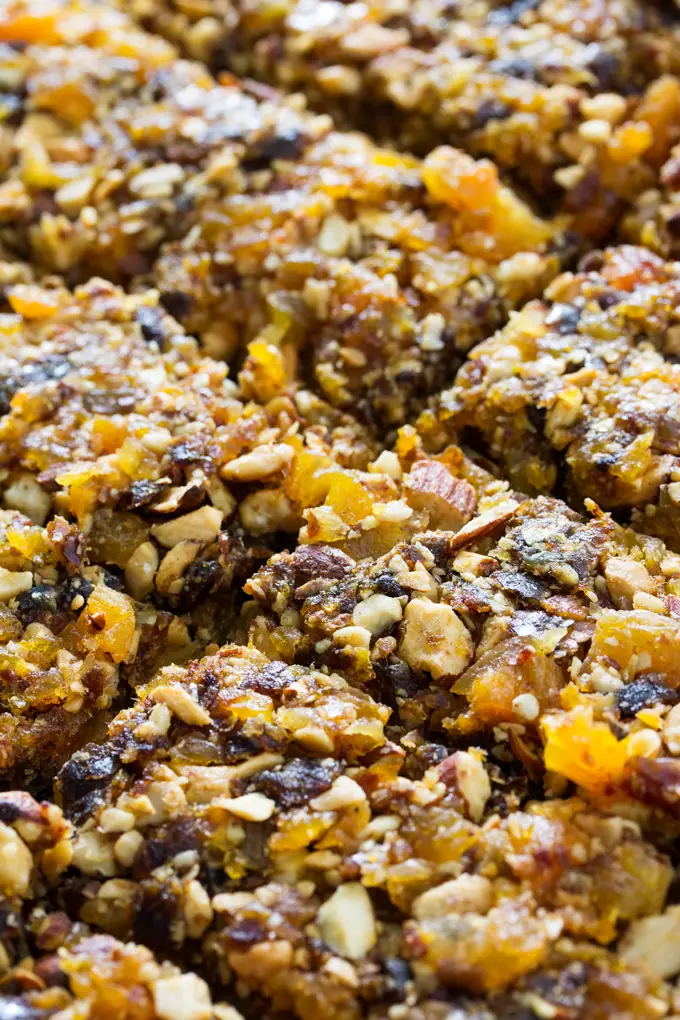 So what is so great about these Paleo Apricot Cashew Almond Bars?
They are:
Paleo (duh!)
Gluten-Free
Dairy-Free
Vegan
Naturally Sweet
Salty
Easy to Make
Perfection
And the absolute best part is that they are made with only 5 ingredients. AND they only take a couple of minutes of active prep. I'm nothing if not lazy.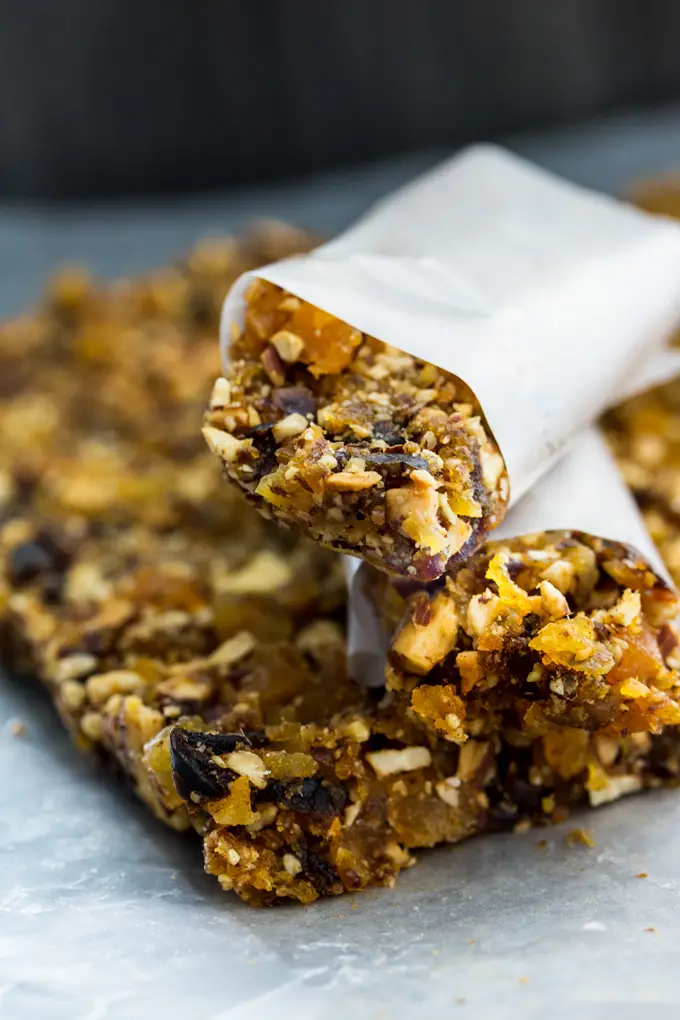 If you are looking for more snack bars + you love chocolate, give these Chocolate Cashew Caramel Protein Bars a try. They are quickly becoming an all-time favourite.