One Pumpkin Pie Dip: Enjoyed 2 Ways
Sick of Pumpkin yet? I sure hope not because we have weeks and weeks to go and everywhere you turn you will find pumpkin flavoured this and that. I'm not complaining because I've been on the pumpkin kick for weeks now. My latest addiction? Pumpkin Pie Dip.
I guess until recently I just didn't appreciate how versatile pumpkin puree could be. Seriously, you can use this stuff in almost any recipe if you spice it up just right. Just make sure you aren't using pumpkin pie filling or you may be in for a sweet overload.
Back to the pumpkin pie dip. I don't know about you but I'm a big fan of all things dip related. I grew up on veggies and dip because my grandmother always had a big tupperware full of cut up veggies and an almost equally big container of dip. I remember being blown away the first time I had a chocolate cream cheese dessert dip. I can think of few things more awesome than dipping delicious things in something equally tasty. Win Win!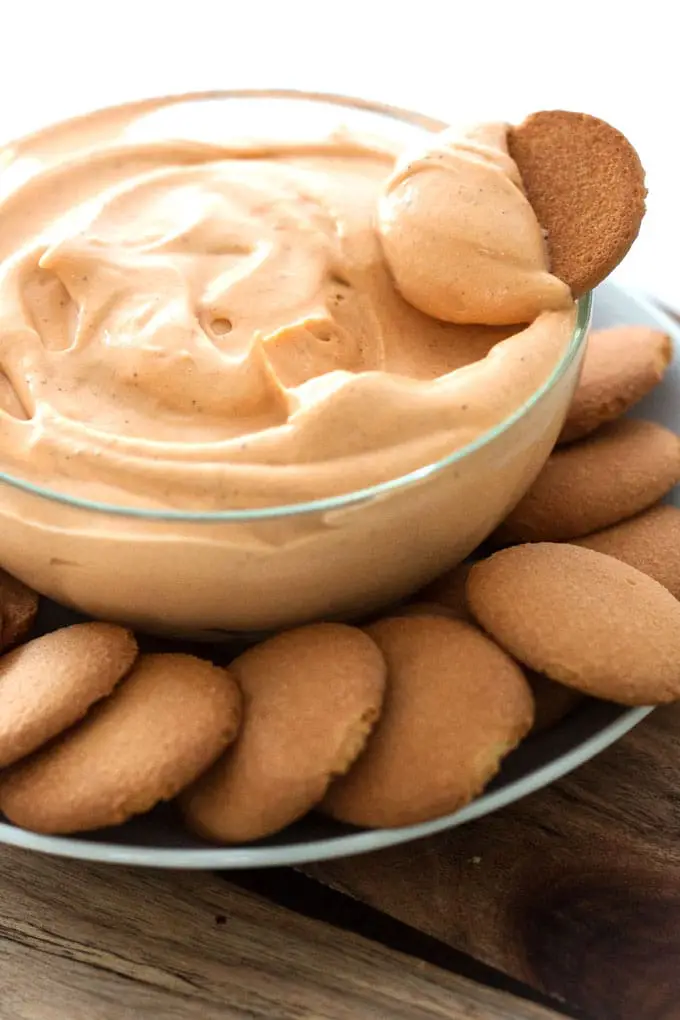 My favourite part of this super easy dip is that it is equally good hot as it is cold with one small tweak. One pumpkin pie dip: two ways to enjoy coming up.
This is a cream cheese based dip that has some built in versatility. If you prefer this as a spread, just play with your proportions a bit so it stays thick and spreadable. To dip apples, cookies, or other great sweet treats, just toss the cream cheese, pumpkin puree, spices and sweeteners (I like a little maple syrup + confectioner's/icing sugar) together and blend away.
To really wow your guests, pour the dip in a small cast iron skillet and top with marshmallows and heat. In just two minutes, I had a nice hot bubbling pumpkin pie smore like treat. I used graham crackers and vanilla wafers to scoop up all the yumminess. If you have a mini-torch (I know you have one creme brulee lovers) you can also use this to give the marshmallows a nice light toasting that will rival any campfire.