You know it is Fall when Major League Baseball playoffs are on and the leaves are starting to turn. Today's a tough day as the Jays lost game 2 to the Rangers – especially tough because of a blown call in the 14th inning that let the Rangers get the win. Ugh and we waited 22 years for this! Well if you are like me and need a pick me up, have I got the thing for you. Try this Pumpkin Protein Smoothie. It may almost make me forget.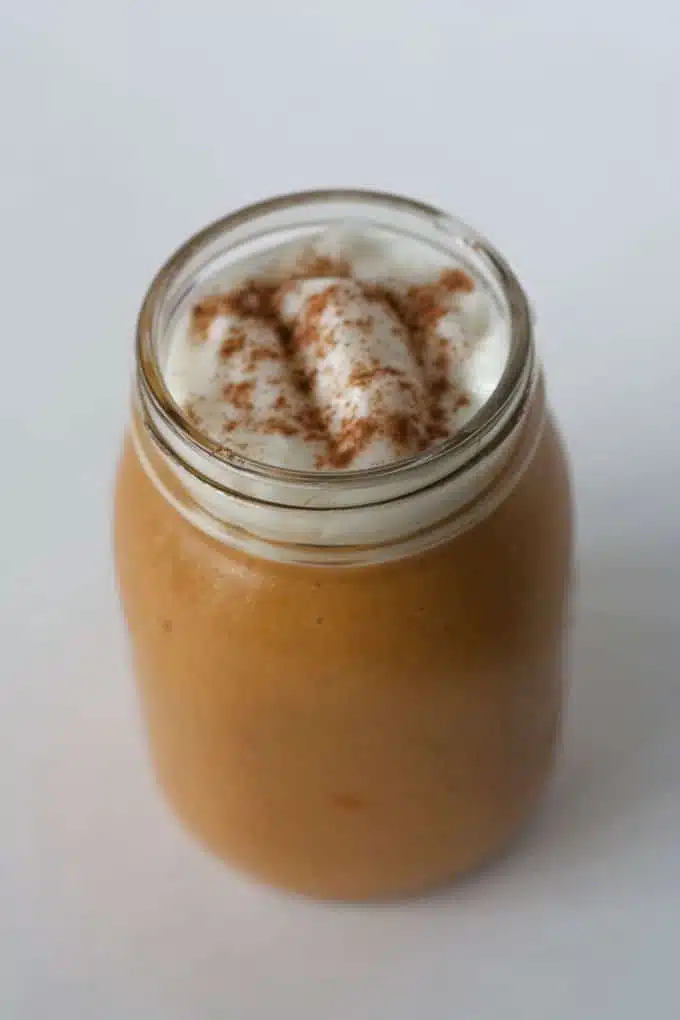 I need to get a life because I still get excited every time I look inside my blender and see what I just mixed up. This time was no different. The pumpkin puree gives the smoothie a really nice colour that I don't see every day in my smoothie making trials. Another reason why I like using seasonal ingredients? They get you out of a rut and re-introduce you to all the yummy flavour combinations that you fall in love with year after year.
Grab your blender jar and measure out pumpkin puree, add a frozen banana, milk (coconut or almond are best) and a scoop of your favourite vanilla protein powder. A dash of nutmeg and cinnamon and you are ready to blend.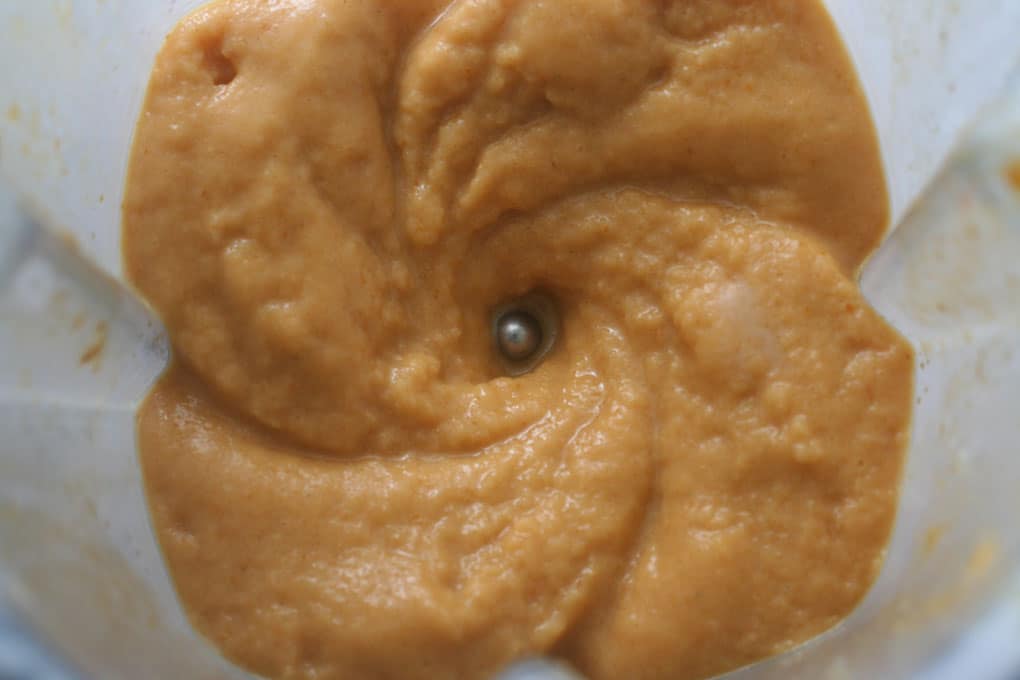 For a little extra flavour, try topping with a spoonful of vanilla yogurt and additional cinnamon and nutmeg. You won't be sorry. The best part? You can be eating this smoothie for a week on just one can of pumpkin puree. Nothing beats a good bargain.