I'm feeling inspired by a garden full of this: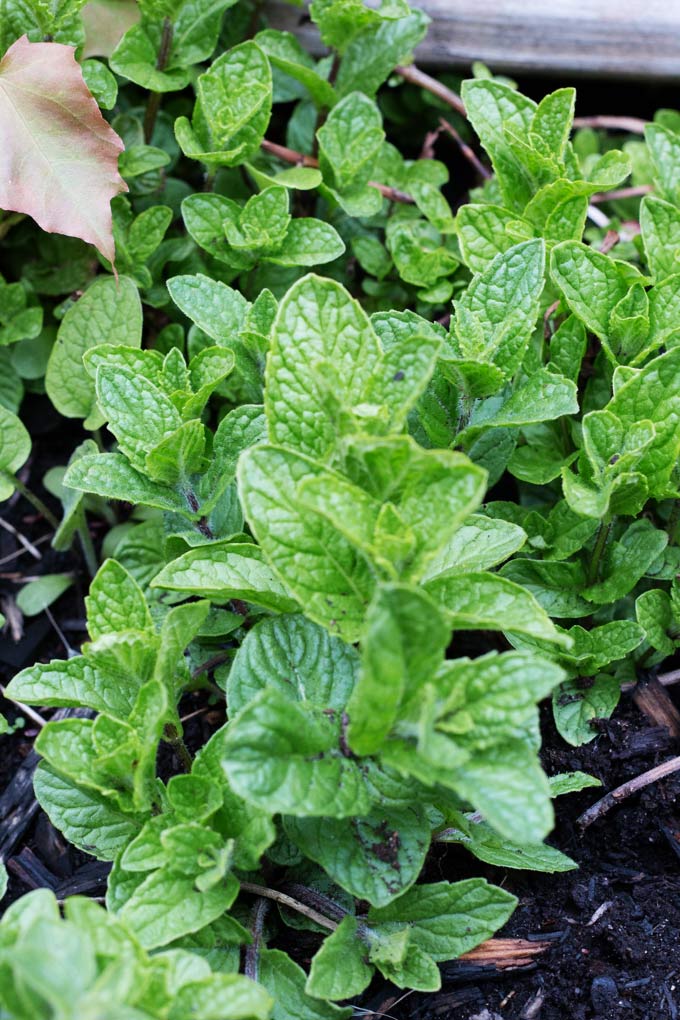 Yes! I have a full garden of mint and it is only May and I haven't even started to get my garden ready for the season yet. The first time I bought mint to plant for our garden I started out rationing the precious mint leaves because I didn't want to run out only to find it had overtaken the garden just a few days later. Then, well…I had to find a way to keep up.
Also feeling inspired by some great looking Amaretto Sour Cherry Popsicles from Christine over at Mid-Life Croissant. Why not turn your favourite cocktail into a popsicle for a nice "light" adult treat. One of my all-time favourite drinks – the mojito! This is in fact the only way that I really enjoy rum. Otherwise, I usually stick to good old canadian whiskey.
This is a bit embarrassing but I only have the kid-style ice pop molds. I'm going to have to keep these in the garage in the freezer or my 8 year may think they are for her.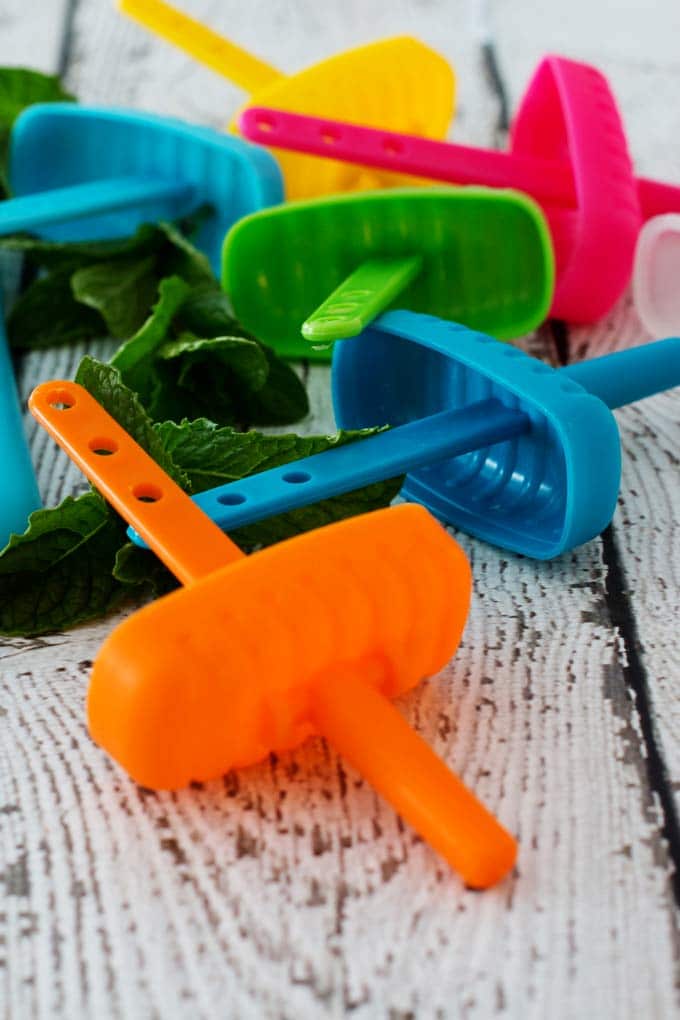 These mojito ice pops are simple to make and truly are "light" given the use of either club soda or carbonated water. Get your favourite white rum, fresh lemon juice and mint and touch of sugar and you are ready to go. I also like to add a fresh mint leaf or two to each of the plastic molds before adding the mojito mixture.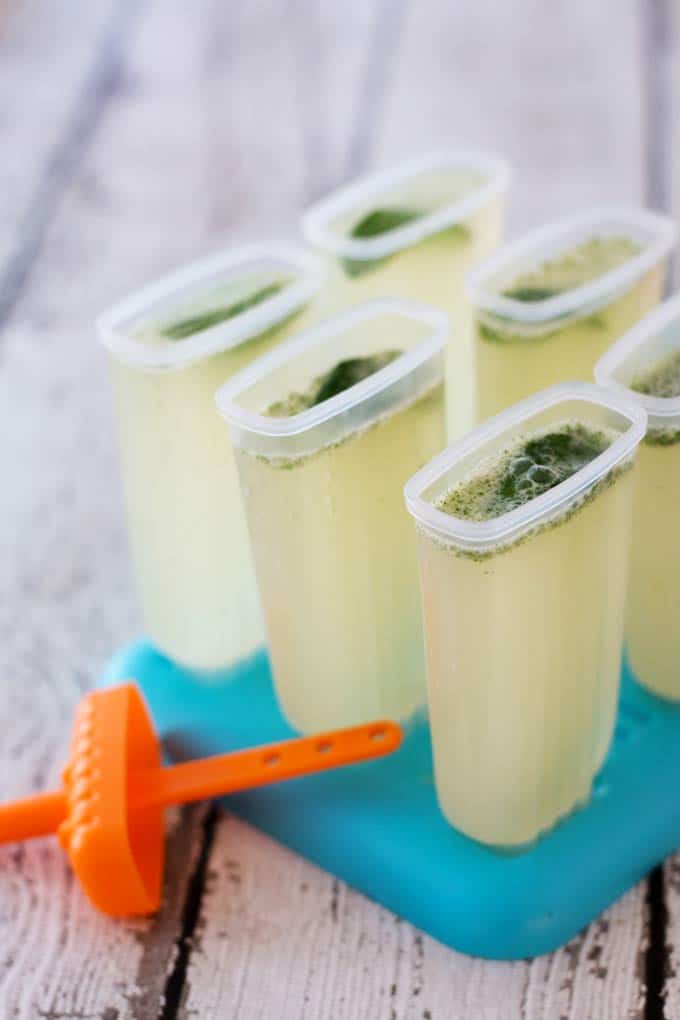 Put the mojito ice pops in your freezer and they will be ready to enjoy in 4-6 hours but to be sure, let them freeze over night. When you go to remove them from the mold I recommend running them under warm water for 5-10 seconds and the gently pull on the stick and they should "POP" right out for a nice icy treat.