I like a little heat. The kind that you barely notice at first and slowly builds bite by bite. If you are like me perhaps you keep a pantry full of cans of chipotle peppers in adobe sauce or have a jar of chipotle puree in your fridge? I tried growing various hot peppers in the garden last year but it turned out really, really bad...my daughter kept trying to eat them when she was playing in the backyard. The first time we had no idea what was going on when she ran inside yelling "water, water" and guzzling multiple glasses. This was followed by her furiously trying to wipe her tongue - this is when having a child who is speech delayed is really challenging. Needless to say, this happened multiple times and this year we don't have any hot peppers in the garden. The good news? A huge amount of mint for mojitos.
Okay, back to the topic at hand - heat! I like Hummus but it can be a little boring so I like to kick it up a notch. Amazing how a little chipotle puree can make a world of difference. You've got to try this super simple chipotle hummus recipe that you can make in just minutes in your blender.
Seriously, if I can make this, anyone can make this. Go out and try right now 'cause you will seriously feel like a wizard in the kitchen and you'll feel like bragging to everyone.
Start with fresh lemon juice. This is my number 1 tip as for some reason that lemon juice you get at the grocery store just doesn't do this recipe justice. Juicing the lemon is the toughest part. If you can handle this step you can do anything! So go grab those chickpeas, some olive oil, tahini, garlic and chipotle puree (or chipotles in adobo) and get your butt back here to finish this up.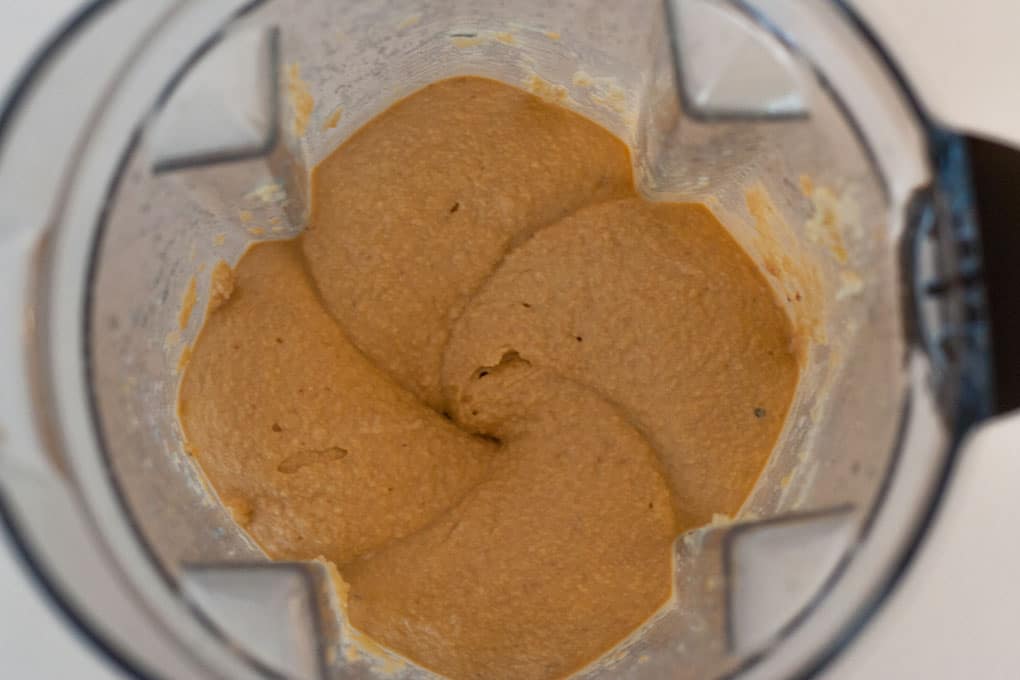 The absolute best part of this dip? It is versatile. Serve it on tortilla chips, dip veggies or just eat it with a spoon. I won't judge you.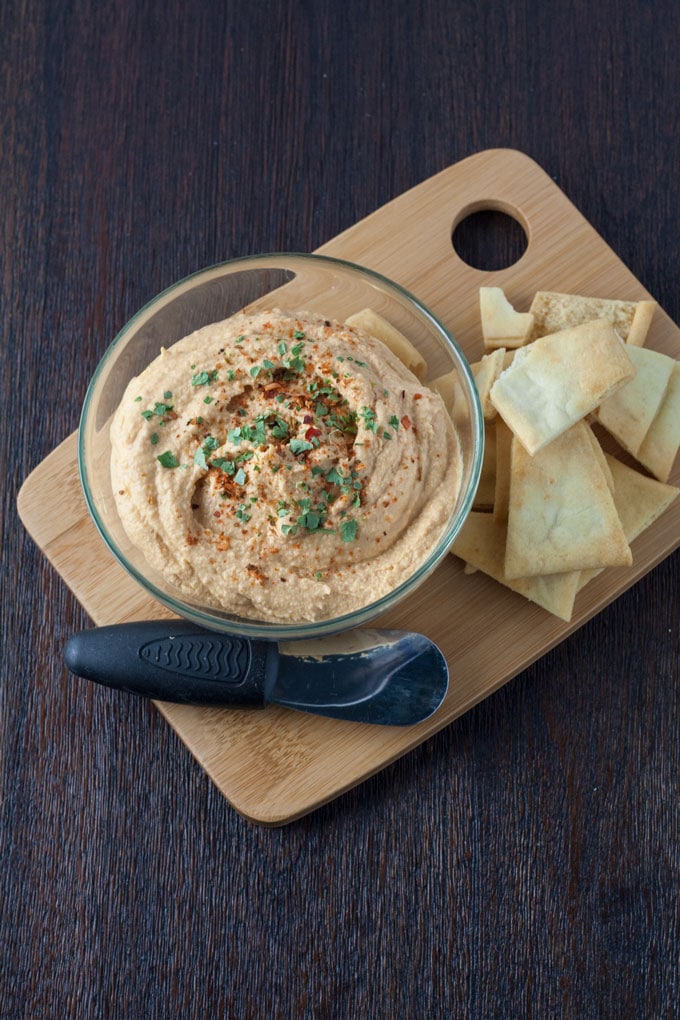 Who thought you could make a little hummus on a tortilla chip look so good? Just chop up some avocado and tomatoes, toss in a bit of lime juice and sprinkle on top. This dip is even better on day 2.