Coconut Blackberry Lime Sugar-Free Paletas
Coconut Blackberry Lime Paletas make up for the cold winter weather.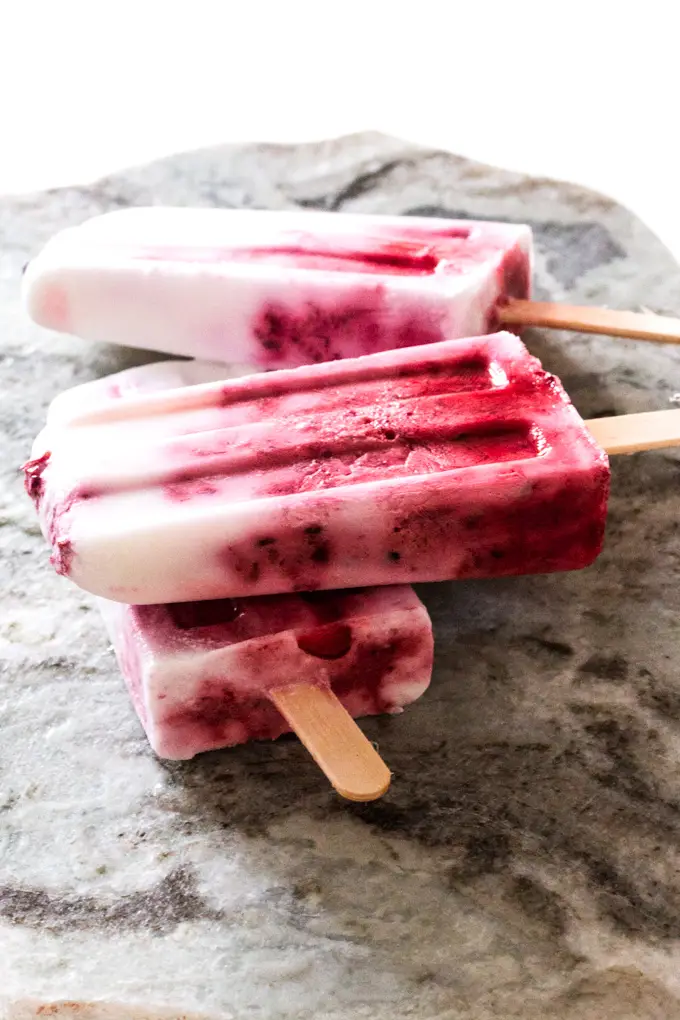 What are Paletas?
I am just back from an amazing quick trip to Mexico and am now 100% full of delicious guacamole, chilaquiles, mole, and tacos but I still have some room for Paletas.
So what is a Paleta? Paletas are also called Mexican Ice Pops and they look quite similar to popsicles that many of us grew up on. Only they are so, so much better and often packed with natural fruit for a bigger flavor punch. The best part is that paletas can be easily made at home!
After an indulgent vacation, I like to return to a simpler diet with less added sugar to help keep my sugar-dragon at bay. That makes paletas a great treat or dessert as they don't need added sugar; instead, they rely on the natural goodness of fruit to provide the sweetness and flavor.
These super easy-to-make Coconut Blackberry Lime Paletas only take 3 (or 4 if you want to add blueberries) ingredients and less than 5 minutes of prep. Of course, with most frozen treats the hardest part is waiting for them to freeze.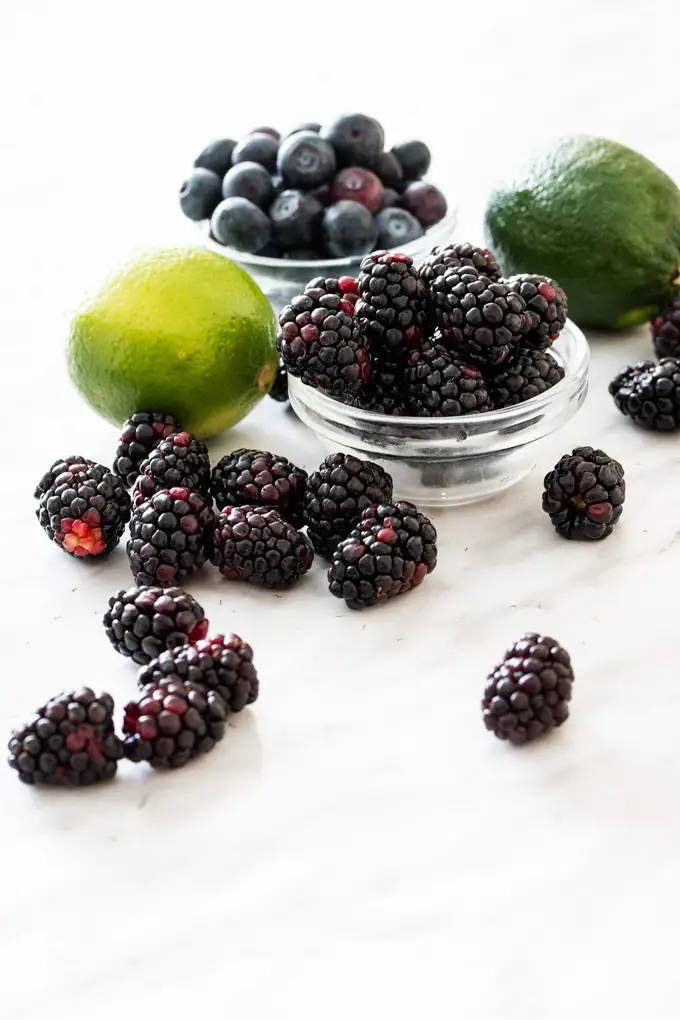 If you don't have access to blackberries, try blueberries as they also pair well with lime. And we all know that coconut and limes are a classic combo. A little bit of lime with berries always provides a little extra brightness to the flavor.
I'm also excited to use my new Ice Pop mold which I purchased from Amazon. It makes a more traditionally shaped Ice Pops than the previous molds I had plus I can make 10 at a time. I didn't do a great job of putting my sticks in straight the first time I used it so I did have a little itty bit of trouble taking the metal top off when they were ready. I've learned my lesson!
I can't wait for summer so I can enjoy Paletas/Ice Pops without shivering and staring out the window at the falling snow.  
If your Paletas don't easily come out of the mold then simply place the mold in a small amount of warm water in the sink and after a minute or two they should wiggle right out for you.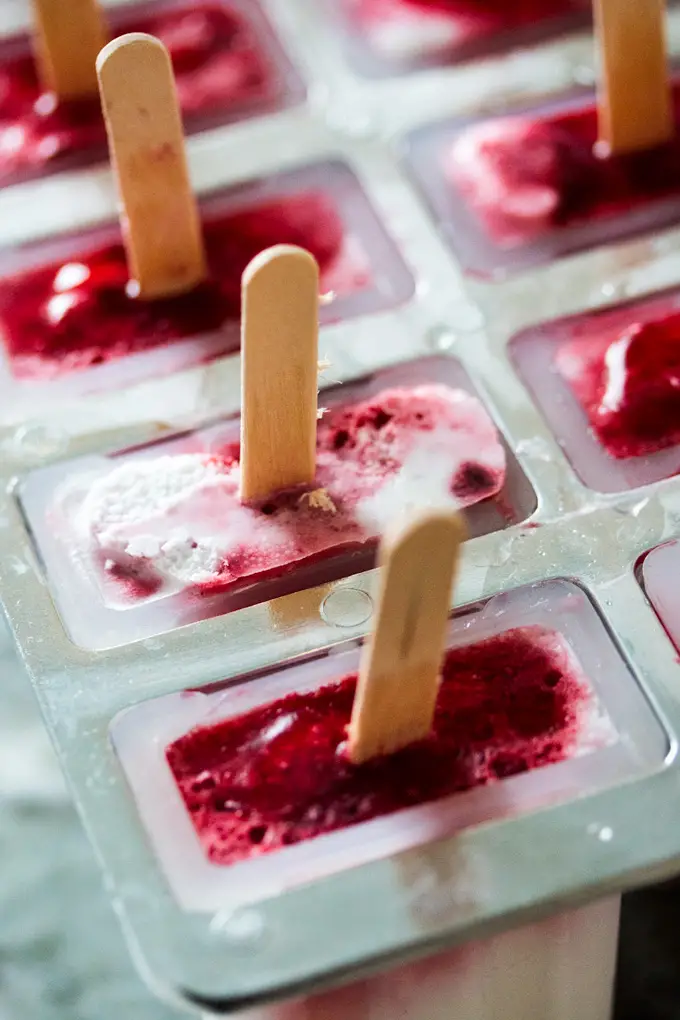 No need to feel guilty if you eat one or two or ten of these babies. Less than 80 calories a pop. Just blackberries, coconut milk (I used lite), and a bit of lime juice, and voila. Time to Enjoy!