Lemon Berry Fruit Leather – No Sugar Added
This Lemon Berry Fruit Leather makes a great snack and is the perfect way to use up any ripe fruit.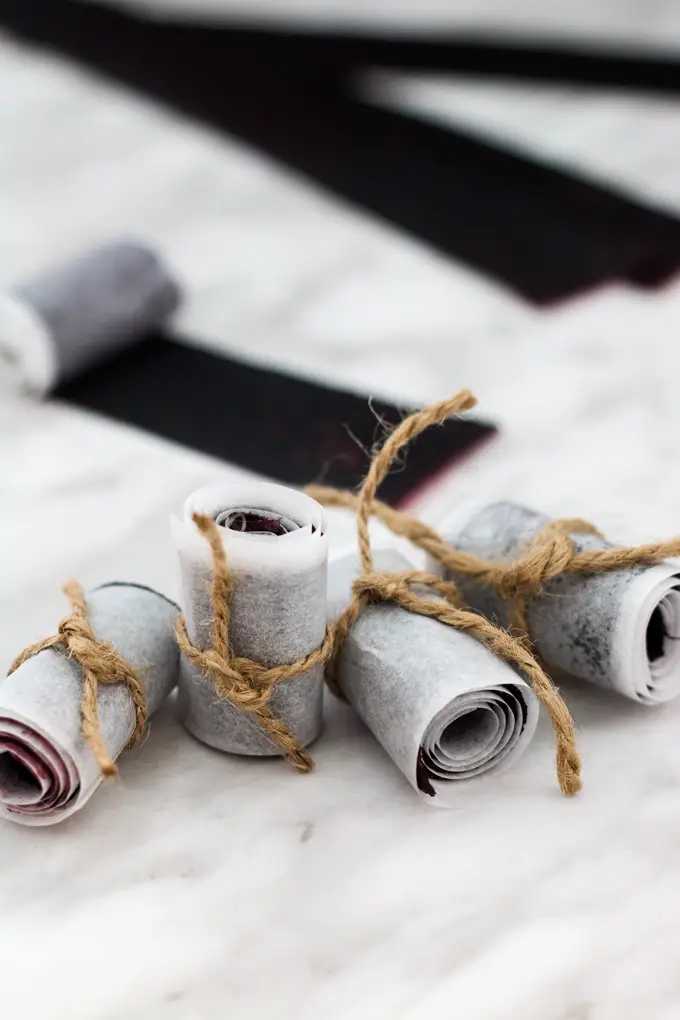 So March Break is over which means I'm back to packing lunches next week. I can't even begin to tell you how much I hate that task especially with a picky eater.  Today I got a bit of a head start by making a batch of Lemon Berry Fruit Leather which is the perfect snack for the lunch box. Plus it is dairy free, vegan, gluten-free, sugar-free and yet tasty.
This is so incredibly easy to make. I've come across a number of recipes to make fruit leather and they all required sugar and/or simmering on the stove top first but I've discovered that this isn't required.  I just added the fresh berries and lemon juice to my trusty Vitamix and in just a few minutes I was ready to place my silicone lined baking sheet into the oven for the long haul. Yes, this takes some time and patience as it needs to be "cooked" at a very low temperature to essentially dehydrate the mixture and create the fruit leather.


I almost gave up on my very first batch when it didn't appear to be drying out after 3 hours or so.  But the magic started to happen for me after about 5 hours and by 6 hours I had a nice thin, dry layer of fruit leather.  Proof that a little patience and perseverance pays off.
Once the leather is ready, then it can be cut into strips, rolled in parchment and stored until you are ready to enjoy it. Or if you are like us, the first batch will be devoured well before you get to the storing part.  Tip: A pizza cutter makes quick work of cutting the leather into strips.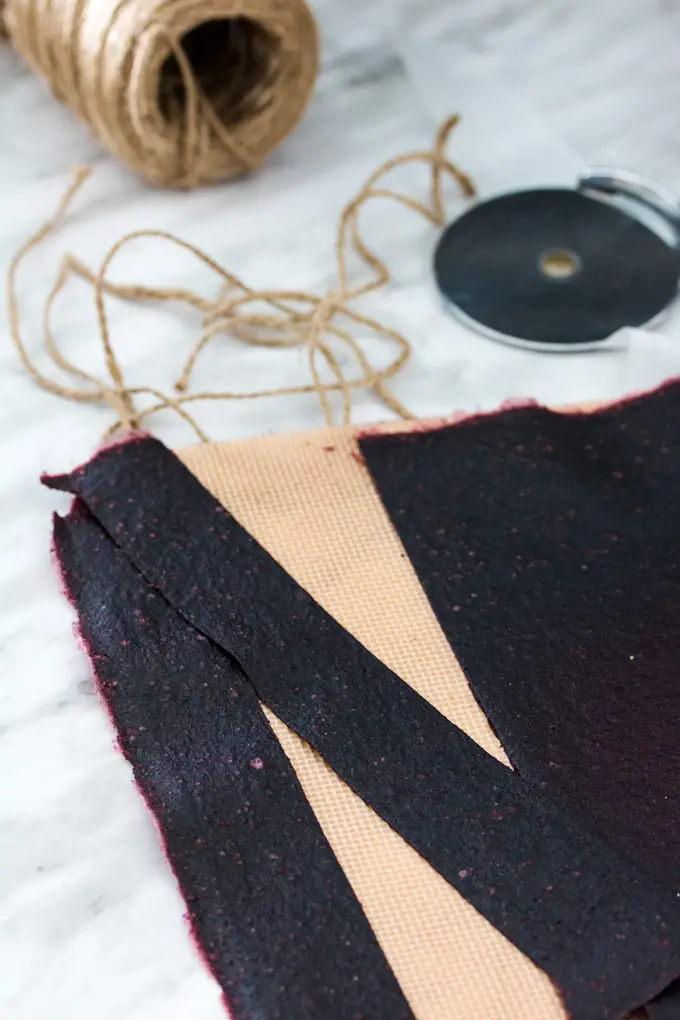 So what's the verdict? These treats will be a regular in our house as we are very focused on reducing sugar intake and knowing exactly what we are eating. We have two ovens and I can see us doubling or quadrupling this recipe to keep us well stocked. Can't wait for summer and the abundance of fresh fruit.