Maple pumpkin breakfast croissants on the table in minutes
Yep, another maple pumpkin recipe. I can't help myself…to meet these two awesome flavors belong together. And this recipe – maple pumpkin breakfast croissants is as easy as they come and you can have these on the table in 15 minutes.
We enjoyed these tasty croissants as part of our thanksgiving brunch this weekend. After a lot of baking and cooking, I had some pumpkin puree leftover and was looking for some inspiration to use it all up. If you need some ideas, check out Baking Mischief's post on how to use up leftover puree.
A package of Pillsbury Crescent rolls, a little pumpkin puree, and good old Canadian maple syrup and we are ready to roll.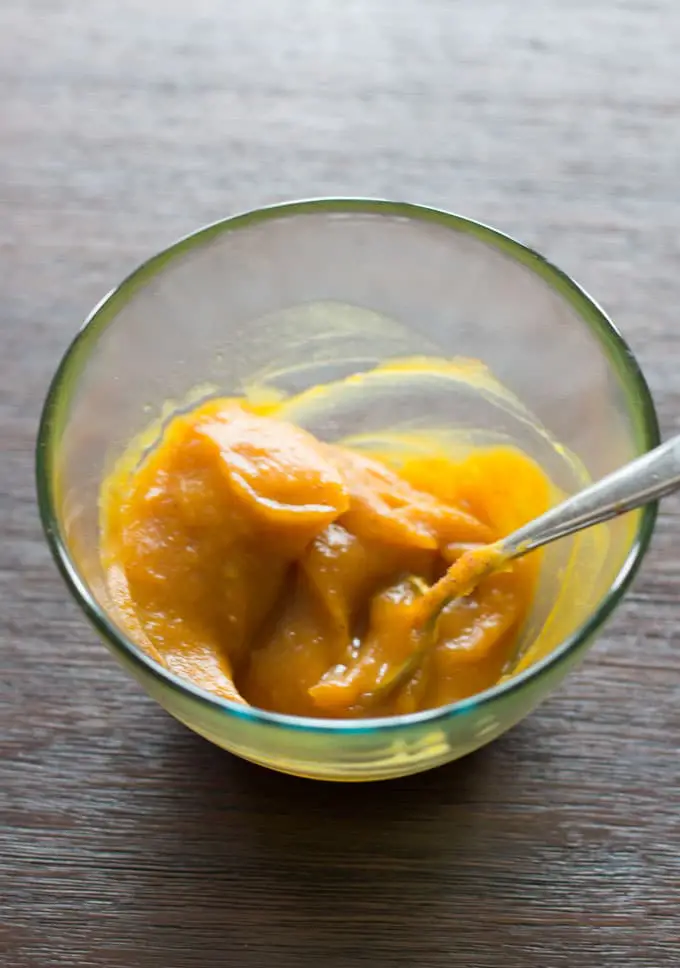 The hardest part of this recipe is getting the dough out of the container without mangling it! The good news is you really can't go wrong with these.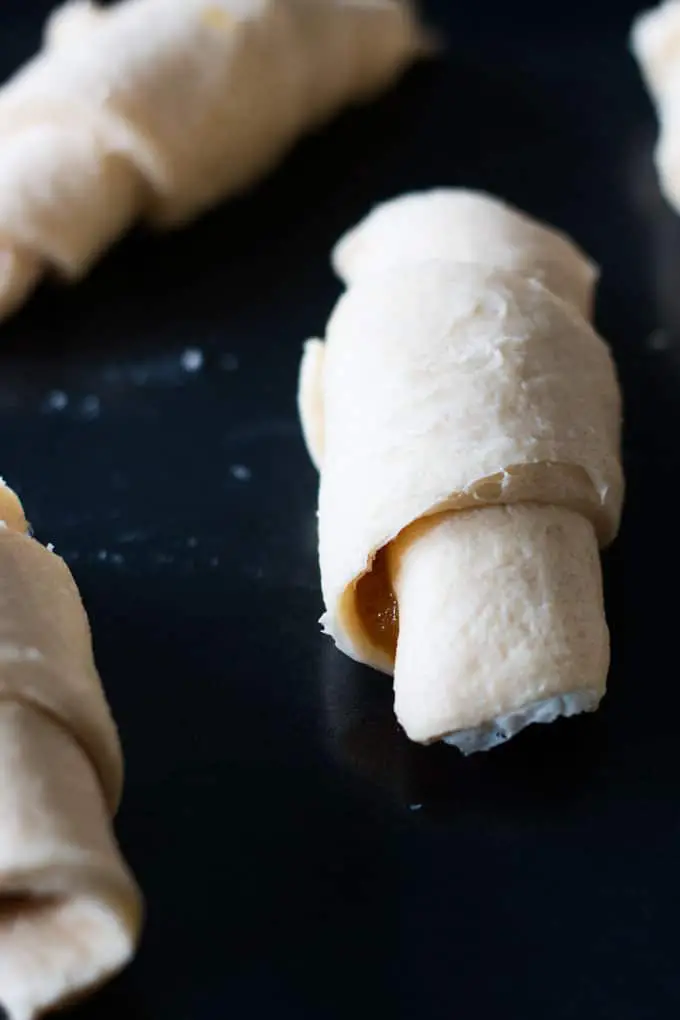 Cook these maple pumpkin breakfast croissants as per the directions on the package. With my crazy oven I have to keep a close eye so I get the nice golden hue but don't cross the line to burnt and unappealing.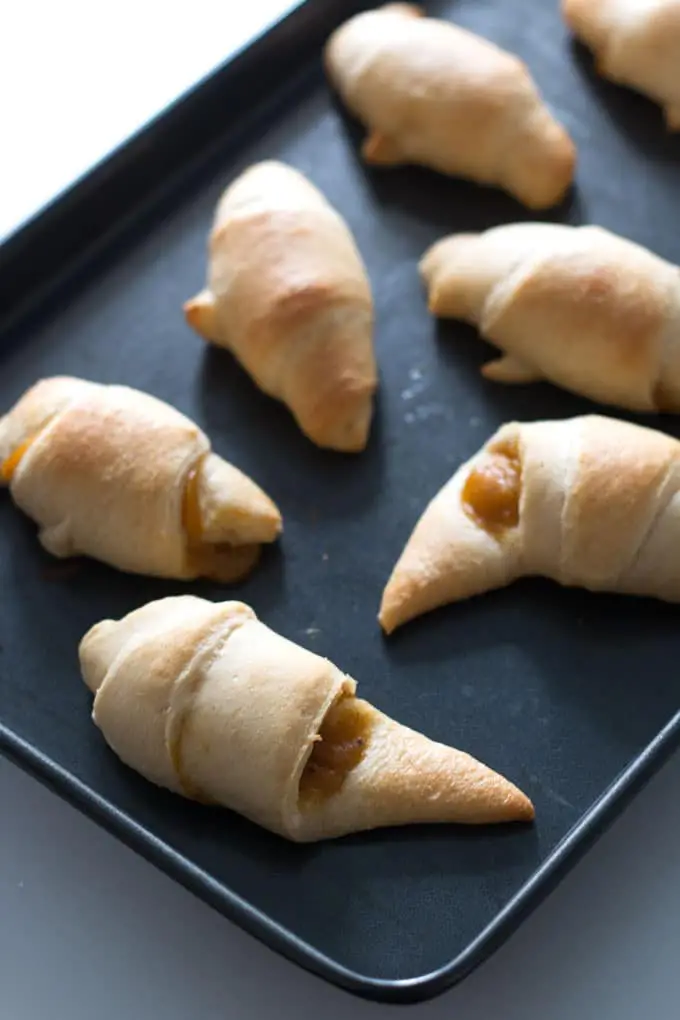 While in the oven, whip up some of this 4 ingredient icing. I think this is a popular recipe that has been handed down generation after generation. I'm not going to take credit for it but it is my go-to for pretty much anything that calls for icing. Even when I want chocolate icing this is my base to which I add cocoa. Confectionary/Icing Sugar + Butter + Vanilla Extract + Milk = Awesome finger-lickin' good icing. I may (or may not) have made small batches of this icing to eat when I was pregnant for my daughter. Yep, for real. Growing up, my mom made this icing for her famous tomato soup cake…sounds disgusting but that cake is a family favourite.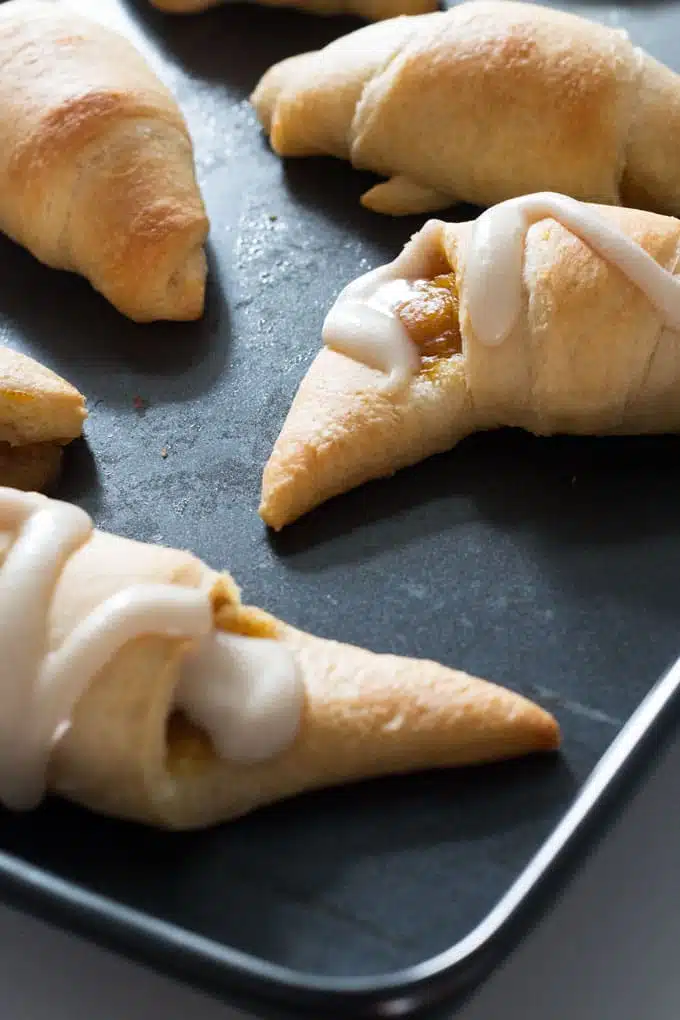 All in all, this is the perfect seasonal weekend breakfast or brunch recipe. A bit indulgent but oh so good. Can you imagine a better accompaniment for your coffee on a Saturday morning? I think not.
Cheers!