Frozen Blueberry Lemonade
I've been dreaming of lemonade. I think the plethora of lemonade stands popping up every weekend around the neighbourhood are starting to really get to me. My husband and I always laugh about the economics of the lemonade stand – remember when you were a kid and you'd make this big pitcher of lemonade using ingredients from your parent's kitchen and then you'd spend all day in the hot sun trying to sell a glass for like ten cents? I'm probably dating myself with that pricing…
My husband loves lemonade and always wants me to make it in the blender. . I like to add a twist to everything I make and today it is blueberries.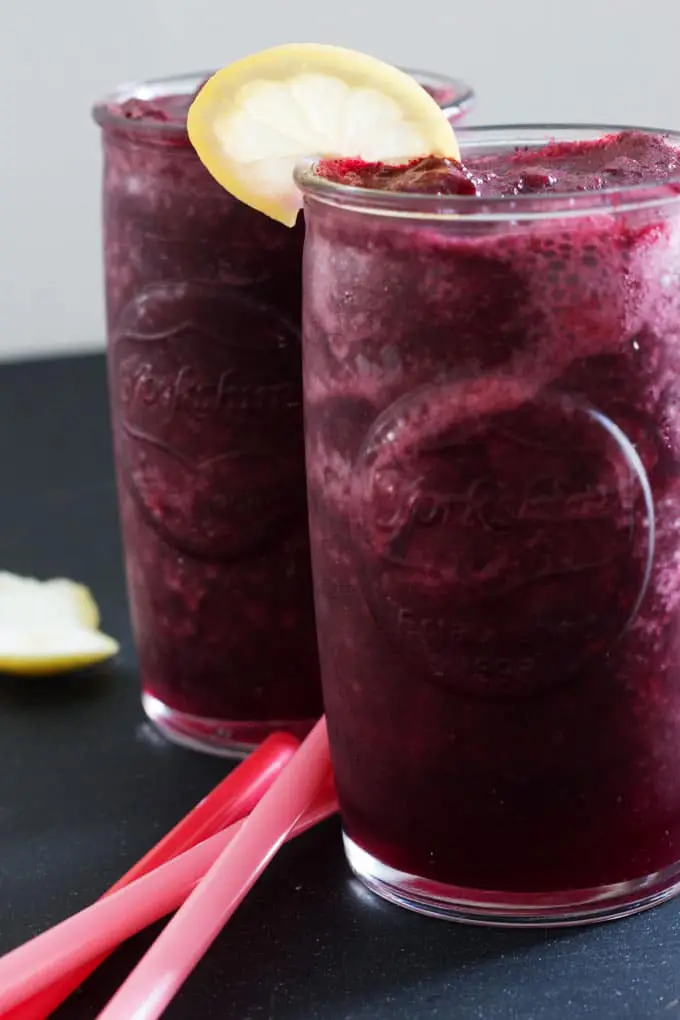 Blueberries are such a great addition to pretty much everything. They give you a good boost of fiber, Vitamin C, Vitamin K and manganese. Plus the colour makes everything POP! Frozen blueberry lemonade is the summertime drink of choice.
Prepare yourself for a little lip puckering with the occasional punch of tartness. If you feel like having a bit of an adult beverage to celebrate the weekend, can I recommend adding a splash of vodka or if you are a bit more adventurous trying adding a little (or a lot) limoncello to the mix. You deserve it to live it up – it is Friday night after all.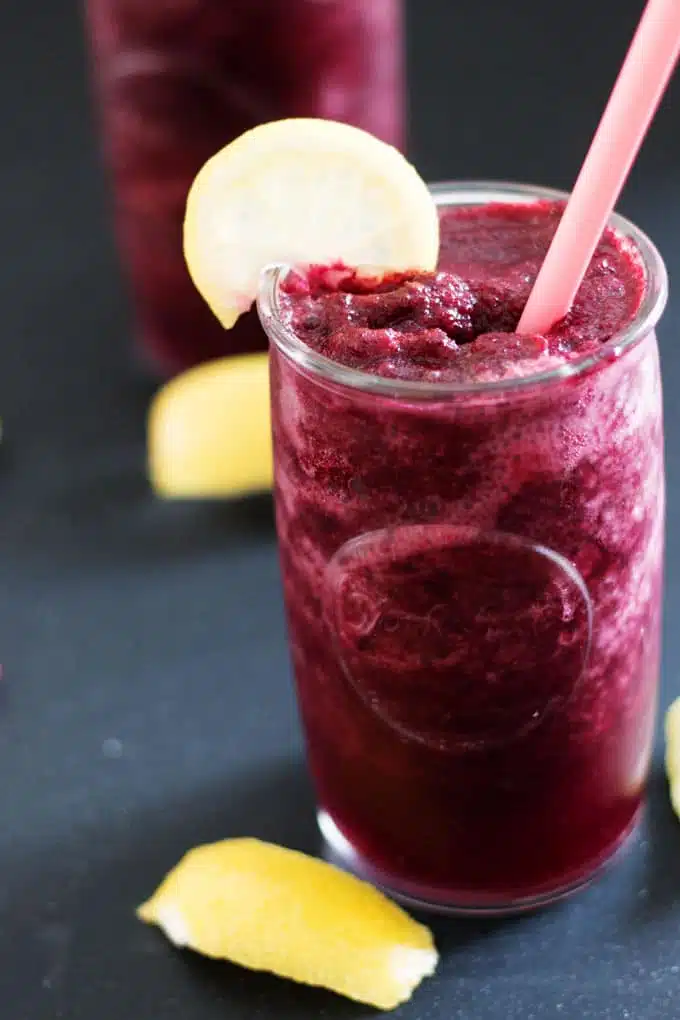 So how easy is this recipe? Have I ever shared something that was difficult? Of course not and this one is no different. Remove the lemon peels and throw the lemons, blueberries, sugar, water and ice into the blender and blend away. Divide amongst two glasses and serve with a straw. This is a straw-sipping kind of drink. But beware: putting a straw in any drink is like putting a blinking light on it…the kids will come a-running. Drink it quickly (or risk losing it) but don't drink it so fast that you get a brain freeze. Happens to my husband EVERY single time. He just doesn't learn.