Easy Roasted Restaurant Style Salsa
Warmer weather means more get togethers with family and friends. It really is like we've come out of hibernation after a long winter of hiding out and keeping warm. Now, I'm so excited to be outside again and have already been enjoying hanging out more with my friends.
Having company, especially when unexpected, means having some easy to make recipes and the required ingredients on hands. For me, it is always the emphasis on easy. This recipe requires so little effort you'll feel guilty for eating it – especially after you have a quick taste. If you like a little heat you will love this easy roasted restaurant style salsa.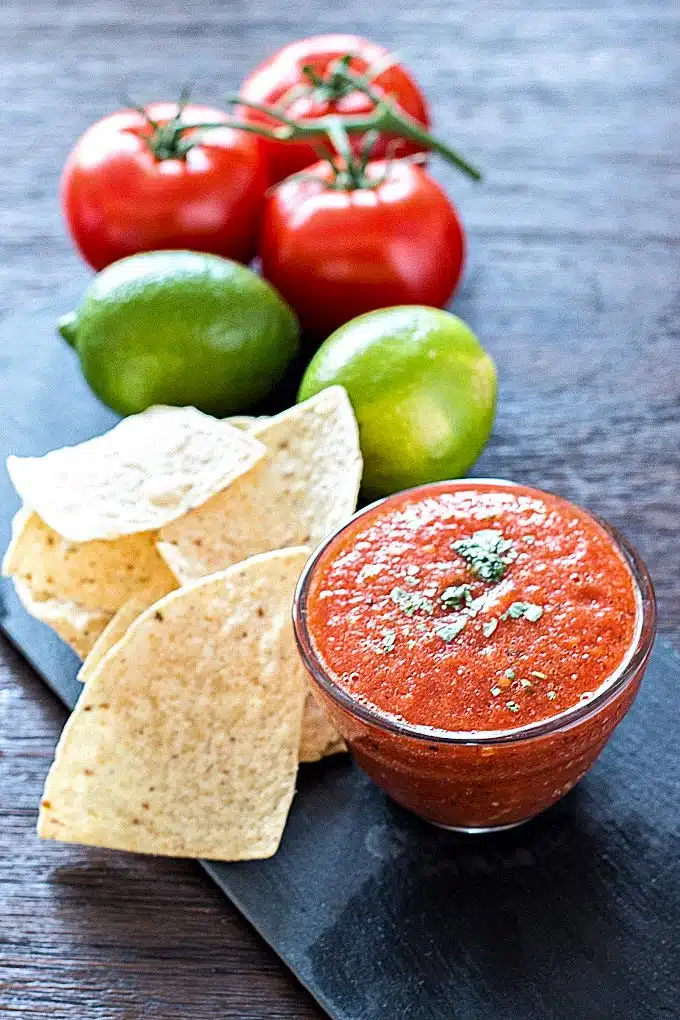 Why is this so recipe so easy? Well, because it takes little prep – simply wash and slice some tomatoes and broil until the skin is bubbly and blistered. Remove, cool and toss in the blender with a few other ingredients including the secret ingredient.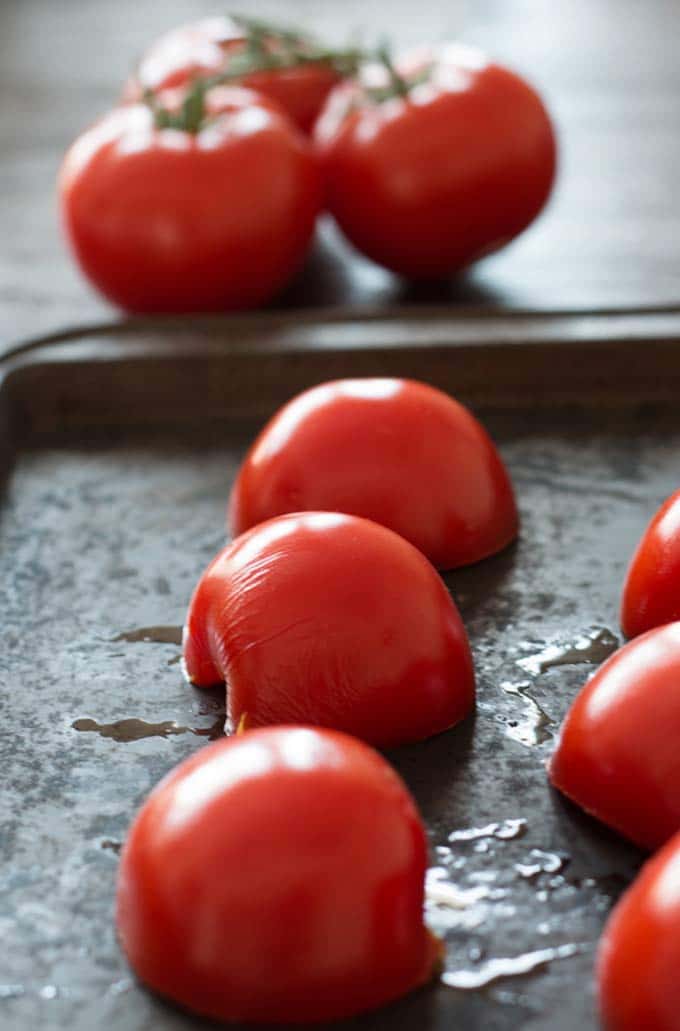 What is this secret ingredient? Chipotle peppers in adobo sauce! Have you ever had them? We use them all the time when making crockpot pulled pork for burritos, nachos, delicious and filling rice bowls. We usually use a whole can when making the pulled pork but most recently I reserved one chipotle and added to this salsa recipe. Even my picky husband (hence this onion-free salsa) commented on how good this salsa was with just a little extra lingering heat as he cleaned out the bowl. If you aren't using the whole can of chipotles then check out this tip on how to safely store leftovers so they don't go to waste.
Best yet, this salsa can still be made in under 10 mins.