Oatmeal Banana Chocolate Coconut Muffins
Smoothies, smoothies and more smoothies…
I've had smoothies on the brain for the last few weeks. Partly because I just like eating lighter in the summer and partly because I keep getting inspired by the colours of all the fresh produce at the market. Hard not to think about smoothies (or blended fruity alcoholic drinks) when you see the bright colours of fresh peaches, watermelons, cherries, strawberries, raspberries and more.
But, I feel like I haven't been using my blender to its full capacity. I haven't even made guacamole or salsa in a while. Seriously, what's up with that? Going to need to reconcile that pretty darn quick (pdq).
Always trying to push the envelope and to replace pre-packaged foods with something healthier, while still being easy to make, I've on a mission to see if my blender can help me become a better baker. I've been pretty honest and up-front with you all – I'm a terrible baker and a terrible cook. That's my opinion any way but I'm not sure if I'm a total lost cause or if it has been more of an issue of never having enough time to really get into making things from scratch and experimenting and having a goal. I'm a very goal based person after all.
Today's goal? Make some healthy and tasty muffins using the blender (and oven of course, just in case there was any doubt). My aunt and my grandmother are stopping by mid-morning and if all goes well I'd like to be able to serve these to them. Both of them suffer from diabetes so I'd like to keep the refined sugar low in these as well.
I think this might take a little work to get right but I've got lots of ingredients on hand. I'm sure I can figure this out!
I had never thought to make my own "flour" but came across this post last week on the Bright Eyed Baker and couldn't resist trying. Super easy and I think I'll try this in an upcoming smoothie. The flour advice plus some basic "muffin" instructions let me to create the recipe below.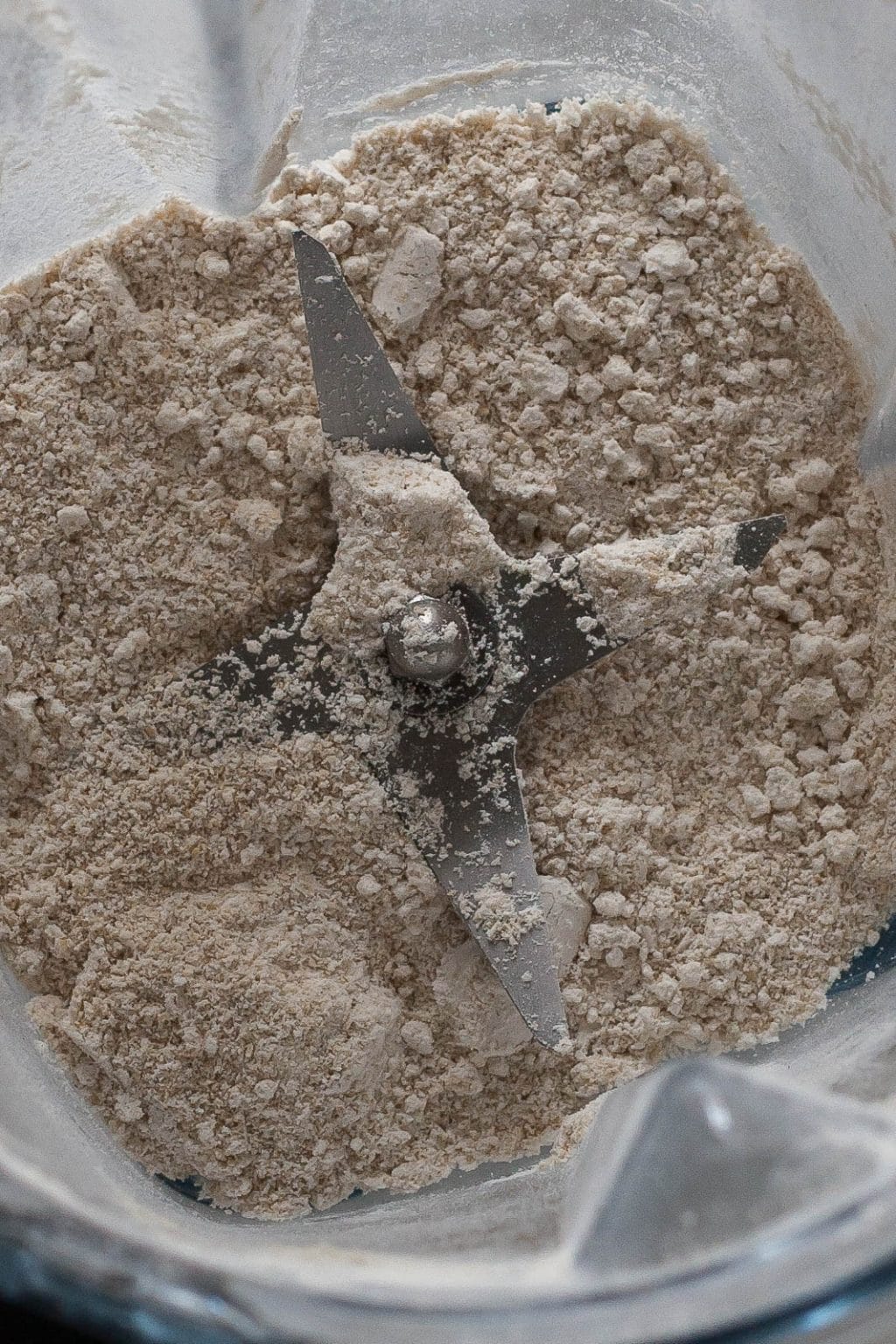 The Verdict:
More than pleasantly surprised and will definitely make this again. The only change would be to try toasting the coconut. What I like most about this particular recipe is that is uses ingredients that I almost always have at home and they can be made in about 20 minutes from start to finish so if you know you have company stopping by shortly you can whip these up real quick and have them coming out of the oven just as the doorbell rings. You'll look like you bake all the time, your house will smell good and your visitors will be wow'd. The muffins were moist but dense – filling. I actually made mini muffins and mini loafs since I had these cute mini loaf pans just begging to be used.