Sugar-Free Spicy Ketchup – Our Whole30 & Paleo Secret Weapon
Please note, this post does include affiliate links which means we may receive a commission if you make a purchase after following our link.
Reading labels as you start your Whole30 or begin to try paleo diets, especially for ketchup brands, will have you shaking your head. I always thought that ketchup was tomatoes, vinegar, and spices. I never imagined that regular ketchup contained high fructose corn syrup. Some other brands forgo the corn syrup forrefined sugar making it difficult to find a Whole30 or paleo friendly ketchup.
If you have been searching for a Whole30 compliant ketchup or paleo friendly ketchup and you don't have easy access to Tessamae's Organic Ketchup or Primal Kitchen, both compliant brands, then you should give this Spicy No added Sugar Ketchup recipe a shot. I'll warn you, it doesn't taste just like your fave Heinz Ketchup but for us, it hits the spot. It has a ton of flavor, and is easily the reason we've been able to sustain Whole30 through the first couple of weeks. It also doesn't try to be sweet.
One of the goals of doing Whole30 was to kick the sugar cravings; so if you want sweet and are expecting this homemade version to have date puree, pineapple juice concentrate, or some other whole30 program approved ingredient you'll be disappointed. We have tried to avoid "sugar substitutes" for an easy Whole30 recipe using only simple ingredients – no coconut aminos, organic date paste, or date syrup here; this is not a homemade tessamae's ketchup copycat recipe.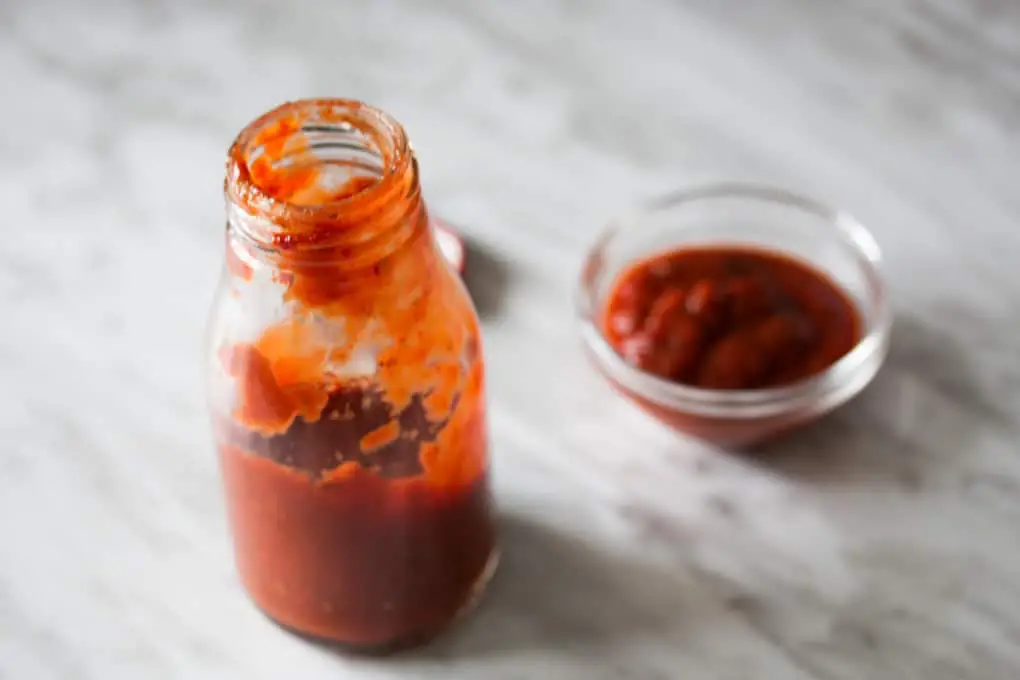 Please note: Some of the links in this post may be affiliate links which means we would earn a commission from the seller if you make a purchase through the link.
Whole30 Challenge
Whenever you start a new diet or way of eating you wonder what will be the toughest part. I really, really thought that not having sugar would be the toughest considering I have such a big sweet tooth. Surprisingly, despite having a whole whack of candy and chocolate sitting in our liquor cabinet, which is where the contraband has been stored, I haven't been tempted at all.
The first few breakfasts were really hard because we were eating scrambled eggs and compliant bacon but had no Whole30 approved condiments. Being based in Canada can be challenging when many of the Whole30 approved suppliers don't ship to Canada. This is getting a bit better in recent times. I thought my husband was going to quit after his second ketchup-free serving of bacon and eggs but instead, he got creative. This recipe is all him and this is definitely our favorite condiment and has our official seal of approval.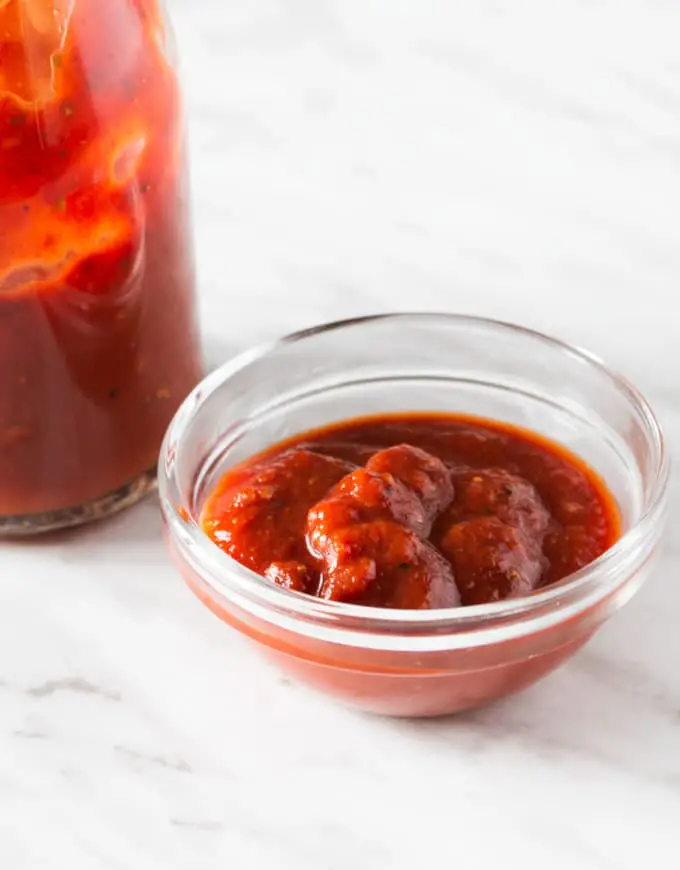 Spicy No-sugar Ketchup is our Answer
We call it Spicy Ketchup because it does pack a little kick that actually increases the longer this mixture sits in the fridge. Granted, it never lasts more than 3 days when we make the single recipe (calls for one can of tomato paste) because we use it a lot especially with our breakfast. This recipe is easy to scale up depending on your needs and it only takes minutes to make. Eggs scream for this spicy ketchup, so do crispy baked potato bites.
Do you put ketchup on your eggs? It is a point of disagreement with my husband. I have to have ketchup with scrambled eggs and he looks at me like I'm crazy. He has to have it for dipping bacon! Even when Whole30 is over, this ketchup is perfect for dipping french fries or sweet potato fries. It would also be the perfect topping for hot dogs or sausages.
The beauty of this recipe is you can mix it by hand, use your blender or the food processor. My husband made it by hand the first time. I've used both the blender and my brand spankin' new food processor.. Both of these appliances give this homemade ketchup recipe a smoother consistency and help to break down the spices more evenly. Don't despair if you don't have a blender or food processor.
Our own healthy ketchup recipe calls for organic tomato paste (preferably with garlic). In a pinch, you should be able to substitute tomato puree and leave out the added water in our recipe. Store in the fridge in an airtight container and enjoy.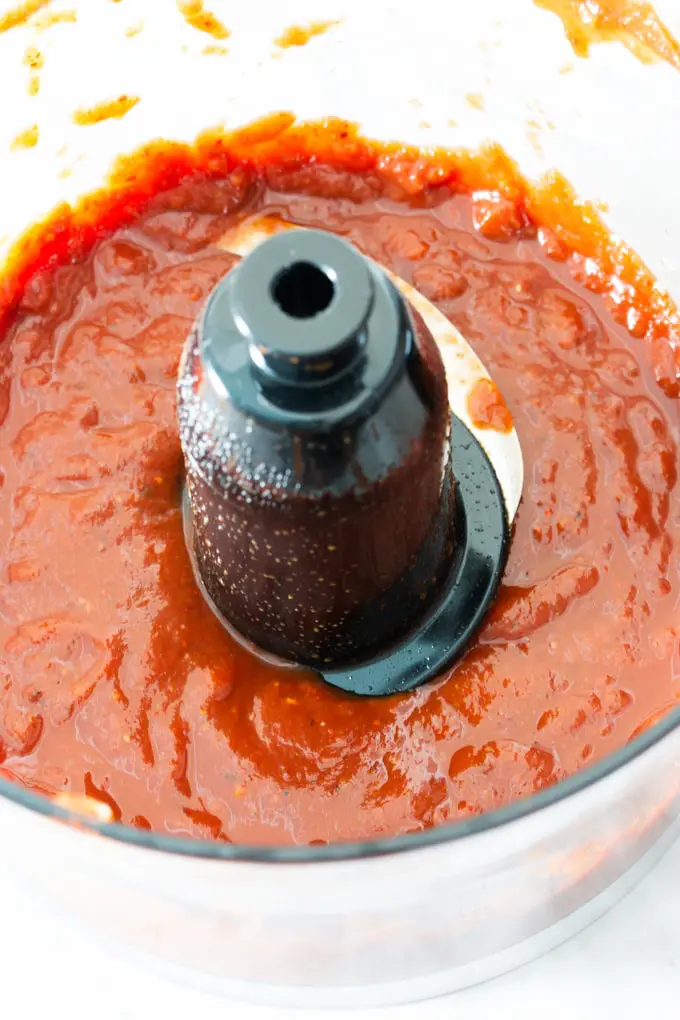 A Friendly Warning
I will warn you though if you don't like a bit of heat then just move on. If you are looking for something that tastes just like your Heinz ketchup then best to keep looking. You, of course, can try dialing the spice level up and down to meet your personal tastes. Just be careful not to dial down too far you'll be enjoying a can of organic tomato paste. This whole30 ketchup recipe means that you never have to go without. Nor do you have to pay a lot of money for speciality items and shipping.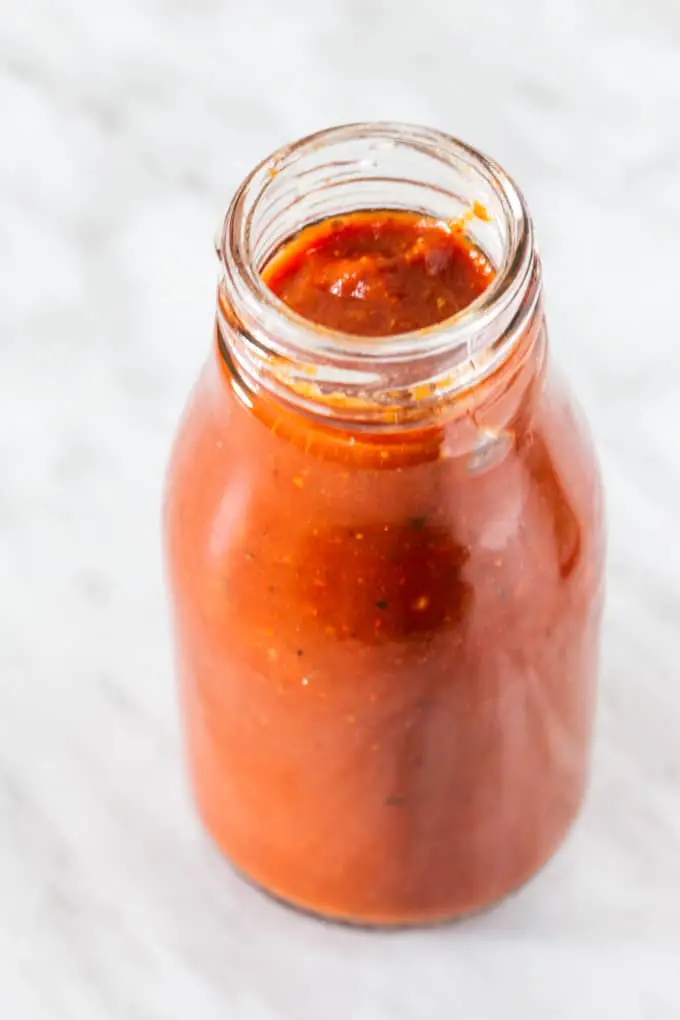 Looking for more Whole30 Tips? Check out our 9 Tips for Whole30 Survival based on our own experience. Need more details on the official whole30 program?
Been looking for a sugar-free Horseradish? You can make your own sugar-free 3 ingredient Whole30 compliant horseradish.