3 minute Roasted Red Pepper Dip
Are you entertaining this weekend? Summer holiday long weekends are perfect for hanging out with friends and family.  My favourite part of entertaining is the excuse to make (and then eat/drink) all my favourite food and drinks.
It is like if you make brownies but share them with your family then they are guilt free. It is the same thing with making yummy dips or frosty, tasty cocktails. All calories and guilt from indulging are wiped away if others are there to enjoy.
Making easy recipes is my top priority so I can spend my time with my friends rather than being stuck in the kitchen. One of my go-tos is this easy 3 minute roasted red pepper dip that I whip up in the blender with just a handful of ingredients.
The taste reminds me of this wonderful red pepper spread that a coffee shop from my former hometown puts on its grilled veggie panini.  Yummy. Brings back good memories of going out for lunch and enjoying a panini and a rich caramel latte with my friend Kim.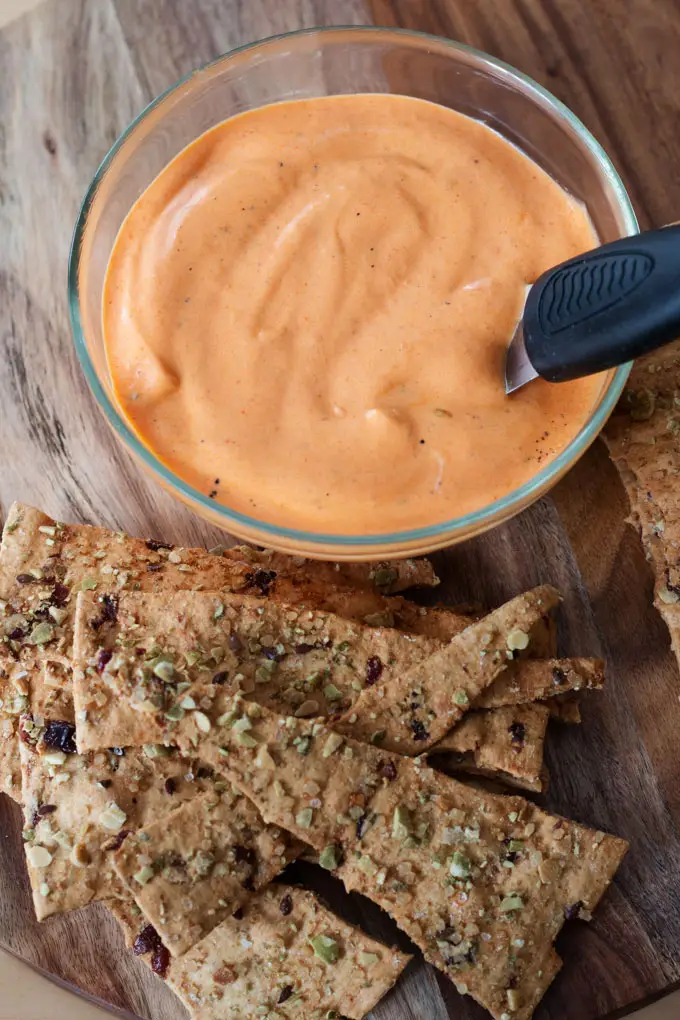 To make this in just minutes, you will need a jar of roasted red peppers.  If you are  bit more patient then you can try grilling red bell peppers at home.  I use to make them myself as I figure the jar variety wouldn't taste that good but really, I was wrong.
Just add peppers, sour cream, garlic, mayo, salt and pepper to the blender and blend away.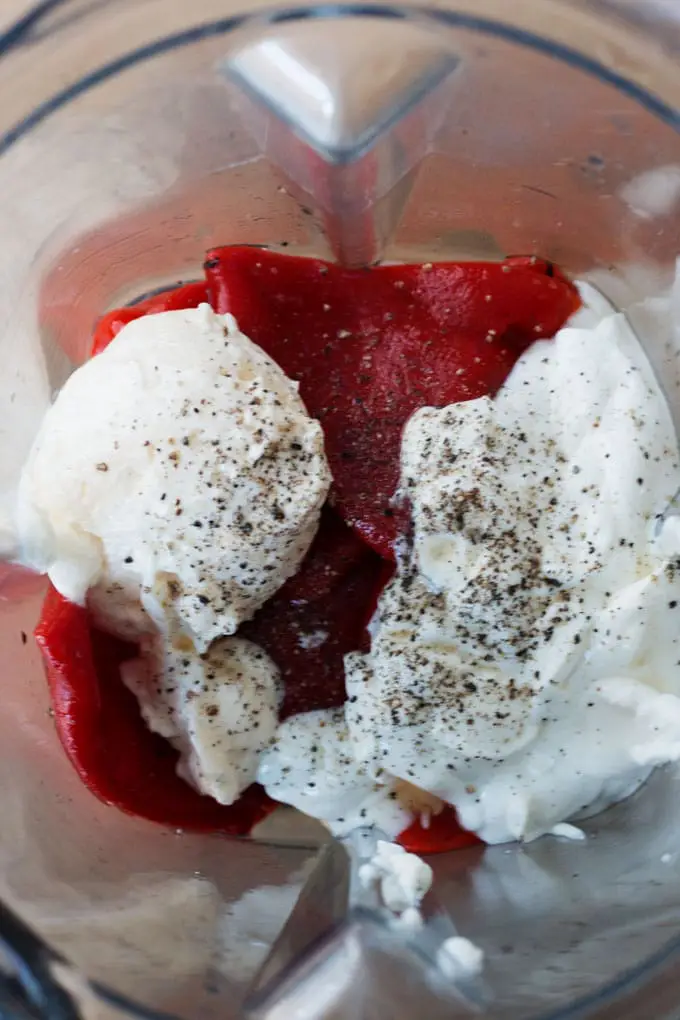 The blender does all the hard work and you can just sit back in anticipation.  Get your veggies, or dippers ready to go, make a cocktail (may I suggest one of these) and you are ready to sit back and enjoy your time with family and friends.  Plus, clean up is a breeze. Just add a bit water and soap to the blender, run the clean cycle and you are ready to make more icy cocktails.
This is a versatile dip. While it is a great traditional dip for veggies, bread sticks and chips, it also works well as a spread or as a sauce on pasta or spiralized veggies.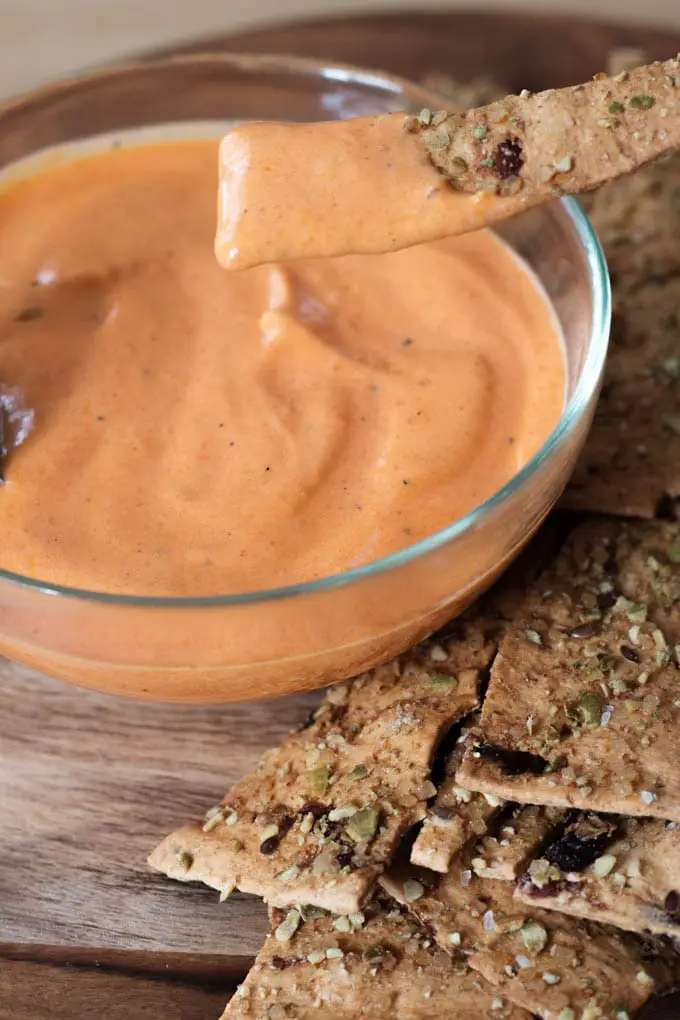 Whether you are celebrating Canada Day or Independence Day this long weekend, I hope you have a fantastic time!