Raspberry Yogurt Dessert Smoothie Bowl
Have a bad day? Even if you didn't, this raspberry yogurt dessert smoothie bowl will make your day even better!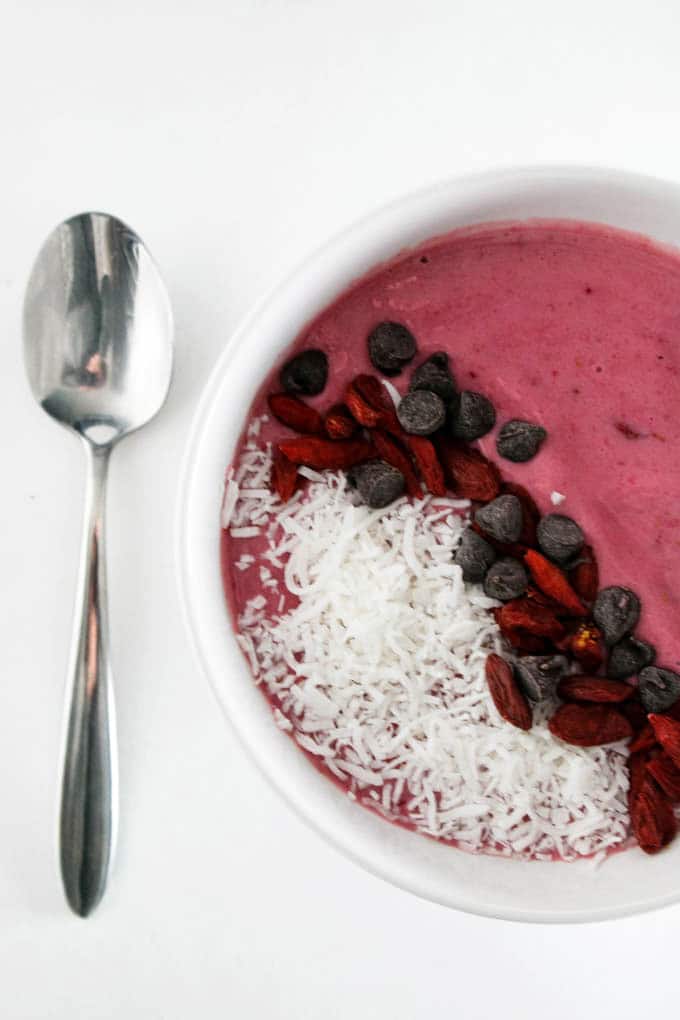 It felt like the longest day ever. Meeting after meeting and then was delayed leaving the train station for home because of a malfunctioning door. Why does that always happen when you are already late at work and you really, really just want to get home and into your comfy pants? Even after all that, I just made the most amazing mistake (well maybe not a mistake but you know when you are expecting one outcome and you get something totally different?) which pretty much makes up for not realizing it was #NationalChocolateCakeDay earlier.
Ever since I made the Ice Cream Protein Smoothie Bowl on the weekend I've been dreaming of another. I had a creamy chocolate raspberry smoothie in mind but when it came out of the blender it tasted 99.99% like my favourite raspberry frozen yogurt from Yogen Fruz. I wasn't picking up any chocolate taste from the chocolate almond milk and I didn't even care! So, good. It also means I can avoid the embarrassing moments at Yogen Fruz where my daughter somehow manages to put her finger a stranger's frozen yogurt while I'm paying. (Yes, this really did happen and yes, the stranger was really, really nice and kind and yes, I did buy her another one)
If you like Froyo then give this a shot. I'm going to be experimenting a lot now that I've had success. I don't normally add toppings but I'm on a huge goji berry kick and they looked so lonely by themselves.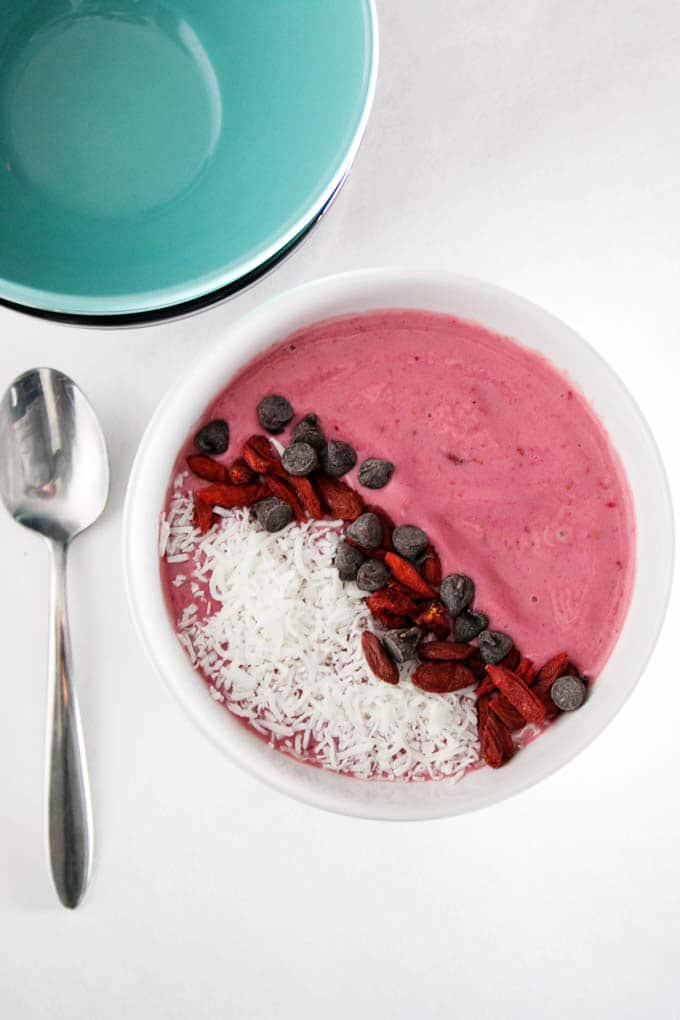 What I like most about this is that I no longer have to get in the car to enjoy a great frozen yogurt treat. The downside? I may wear my blender out by making this ALL THE TIME. Good thing my Vitamix has a great warranty.
Hope you all are having a great week. Just a few more days until the weekend 🙂