Gingerbread Hot Cocoa in minutes
Woke up to drastically colder weather than yesterday. For me, cold weather calls for hot cocoa and today that means gingerbread hot cocoa.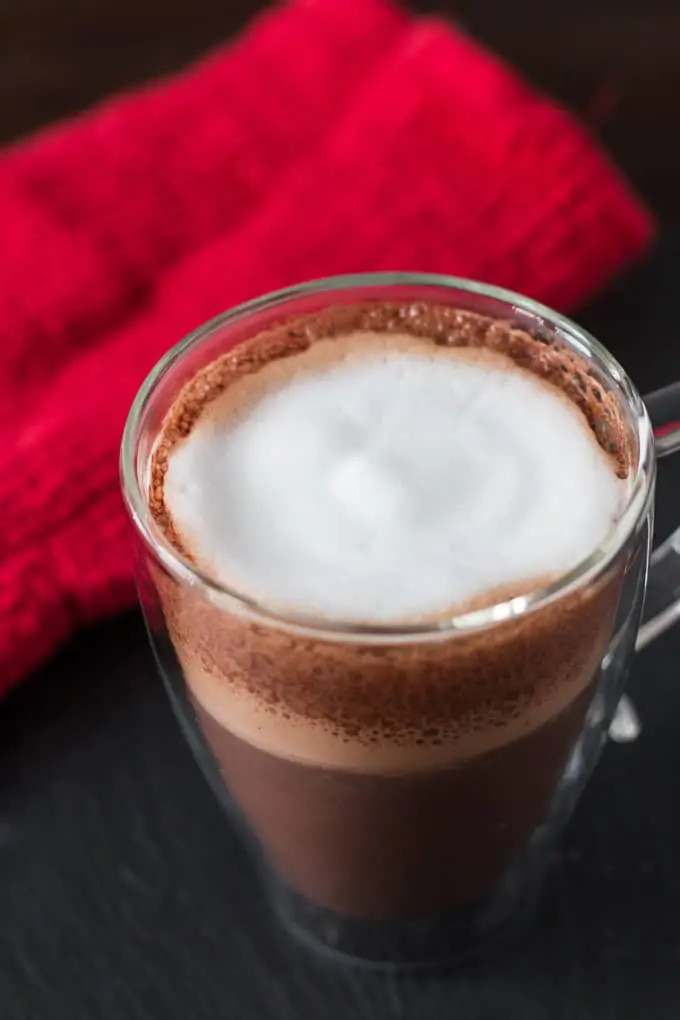 I enjoy the sweetness of hot cocoa and hot chocolate but I also really love spicy flavors like chai and gingerbread. This hot cocoa combines the best of both worlds with the wonderful chocolatey taste of good quality cocoa and the spiciness of ginger, nutmeg, cinnamon and cloves. It is easy to make using the gingerbread spice I share with you in my recent post on making your own gingerbread syrup.
Cooler weather also means getting cozy in sweaters and scarves which is one of my favourite things about the season. I however, am not looking forward to snowy mornings and wearing winter boots again…I only really like snow once or twice a season and preferably on Christmas Eve!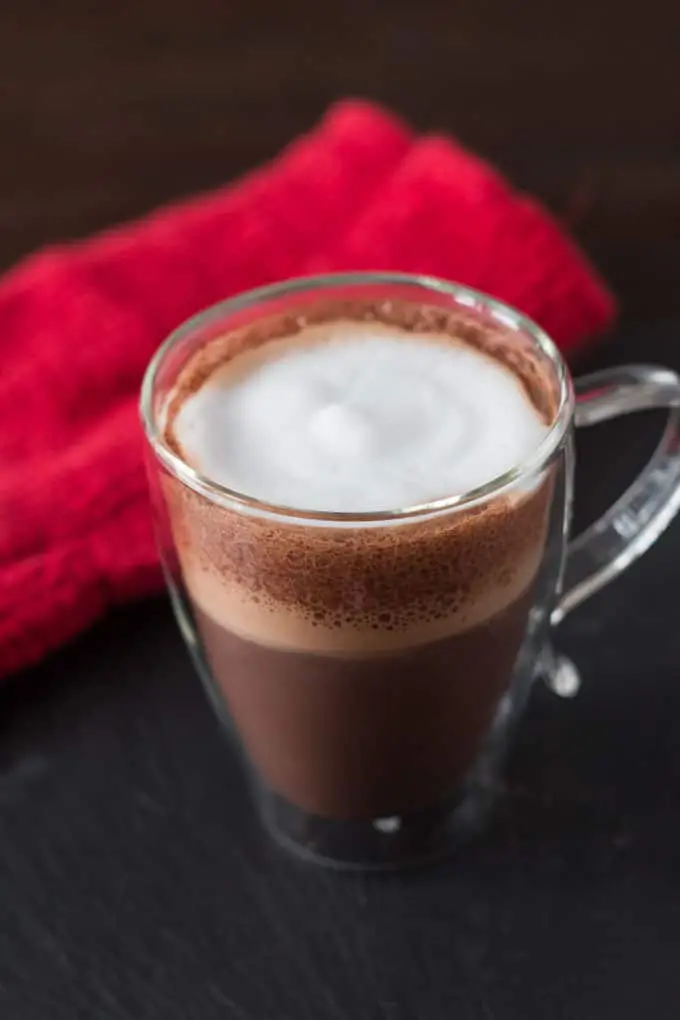 This recipe can easily be made on the stovetop but if you have a good blender with a heat setting it is even simpler. Just add all the ingredients to the blender, choose the heat setting and let it do its thing. Once done, pour and enjoy. One of the reasons I like making this in the blender is that you get this really cool frothy, almost like crema, layer. You can see it in the photo above.
I also like to add a little frothed milk or whipped cream to garnish but that is completely optional. My daughter loves frothed milk and gets just as excited about having it as whipped cream.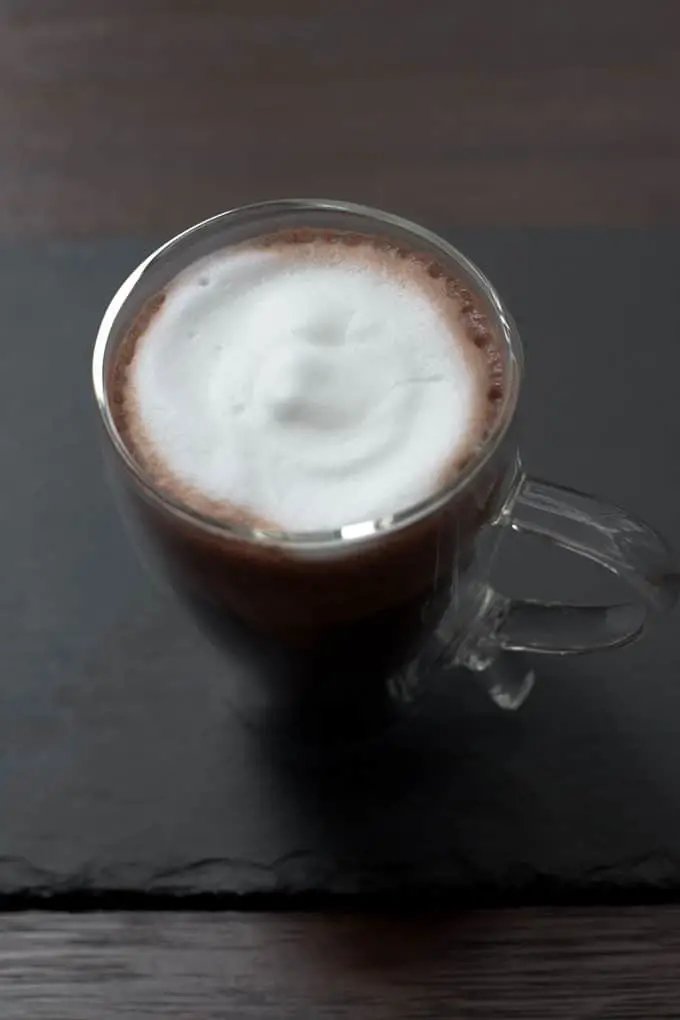 If you aren't a big gingerbread fan then you might prefer this deliciously decadent peppermint hot chocolate recipe that is also quickly made in a blender or this white chocolate version.
Would love to hear about your favourite cold-weather beverages. What are your favourite flavors?