Raspberry Chocolate No Churn Ice Cream
No matter how cold it is outside, it is never too cold for raspberry chocolate no churn ice cream.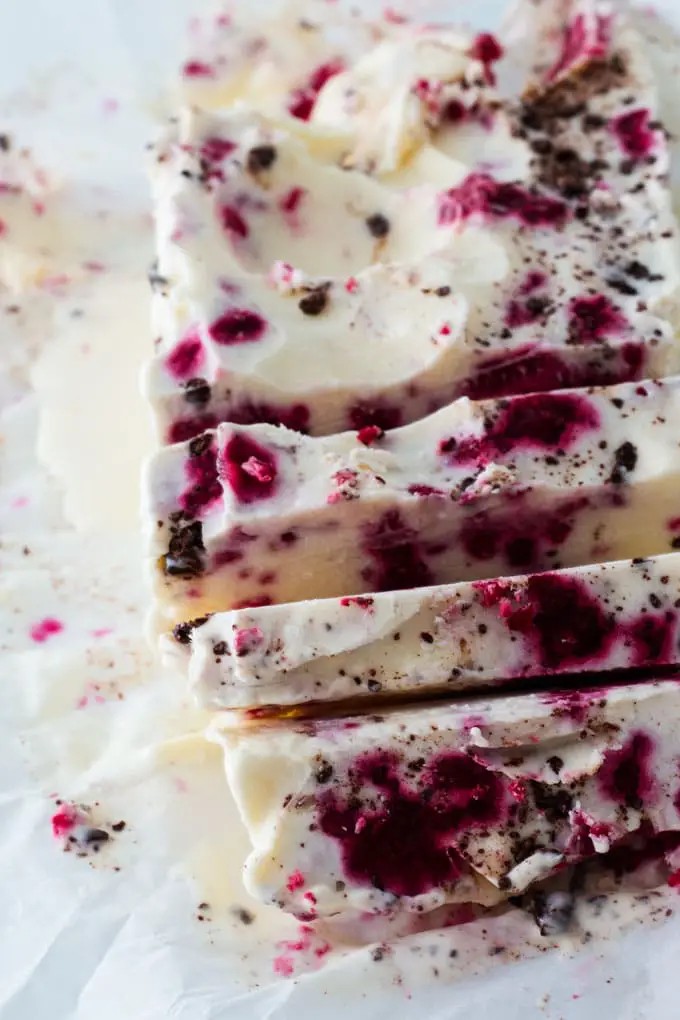 If you like the tartness of raspberries and the sweetness of chocolate you will love this easy to make (and even easier to enjoy) raspberry chocolate no churn ice cream. Raspberries and chocolate chunks are combined in a creamy vanilla base that is made with just two ingredients.
We are big ice cream fans but get a little tired of the small selection at the local grocery store. Plain old vanilla (and not even the good stuff) gets boring pretty quickly. We fell in love pretty quickly with the no churn base that is easily made with just heavy cream and sweetened condensed milk. You may have already tried some of my other favourite flavours like Chocolate Coconut and Salted Caramel Coffee ice cream.
For this version, we layered frozen raspberries and semi-sweet chocolate with the ice cream base to make sure that we had a nice uniform mix…you always want to avoid one person getting all the extra good bits!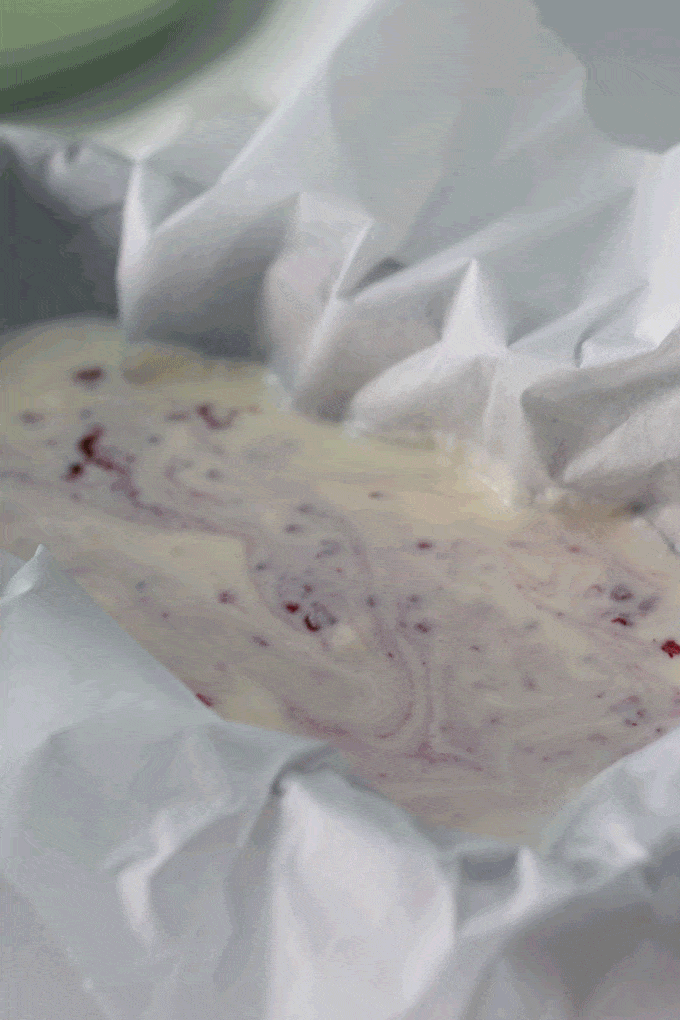 If you haven't yet made the ice cream base using just two ingredients (heavy cream and sweetened condensed milk) you must try this. It doesn't get much easier than gently folding whipped cream into the condensed milk. Seriously, so easy that it is pretty much guaranteed to be a success. You can use your hand mixer or pop the heavy cream in your blender and blend until thick (that's what I do since I don't own a hand mixer).
Now the fun part. Pick your mixins. To copy this recipe you'll need some frozen or fresh berries and some chopped chocolate. Again, I used my blender to quickly break down the berries and the the chocolate chips and then alternated adding base followed by raspberries, chocolate and repeat. If you have kids helping you out this is one part that they are sure to enjoy. My own daughter probably ate more chocolate than what made it into the final product.
You will need to cover this and pop it into the freezer for four to six hours and I highly recommend letting it sit at room temperature for 10-15 minutes before scooping. For a fun alternative, you can remove the parchment paper from the loaf pan and with a warm knife (run under warm water) slice the ice cream. I like to do this because I don't like waiting and it is a bit unexpected especially when entertaining. It can also be a good way to make sure you have enough for all your guests as easier to measure than by scoops.