Why this recipe is a favorite
Apple Pecan Snack Bites are a family favorite because they are so simple to make and only require 4 ingredients and a few minutes of your time.  No one likes waiting when the munchies hit, so this quick snack makes everyone happy.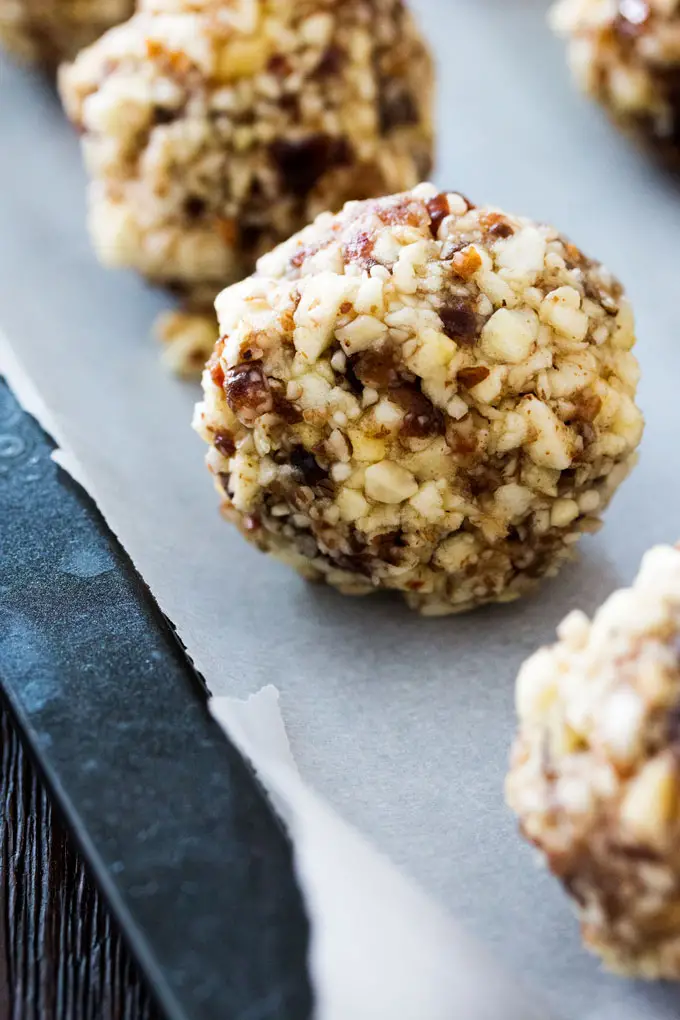 Recipe Inspiration
So I have to admit the inspiration for these tasty little apple pecan snack bites started at the Bulk Barn. Not going to lie – totally went into the store to feed my sweet tooth. I have terrible taste in candy but I really like zingy zaps and I have to satisfy the craving once in a while.
Luckily, I didn't leave with just candy.  I'm not even going to share with you just how big my bill was or how much the people behind me in line hated me.  I stocked up with a little bit of EVERYTHING.  I got dried apple rings, dried currants, dried cherries, pistachios, pecans, coconut, hazelnuts and this goes on and on into the triple digits.  I was just so excited to find so many items that didn't have added sugar or palm oil or ingredients I couldn't pronounce.
So here we are. Just 4 ingredients that are easy to source and oh so delicious when blended together: Apple Rings, Dates, Pecans, and your choice of honey or maple syrup. For a vegan fave stick with the maple syrup.  Don't you just love recipes where you can throw all your ingredients in the blender or food processor and mix it up real good?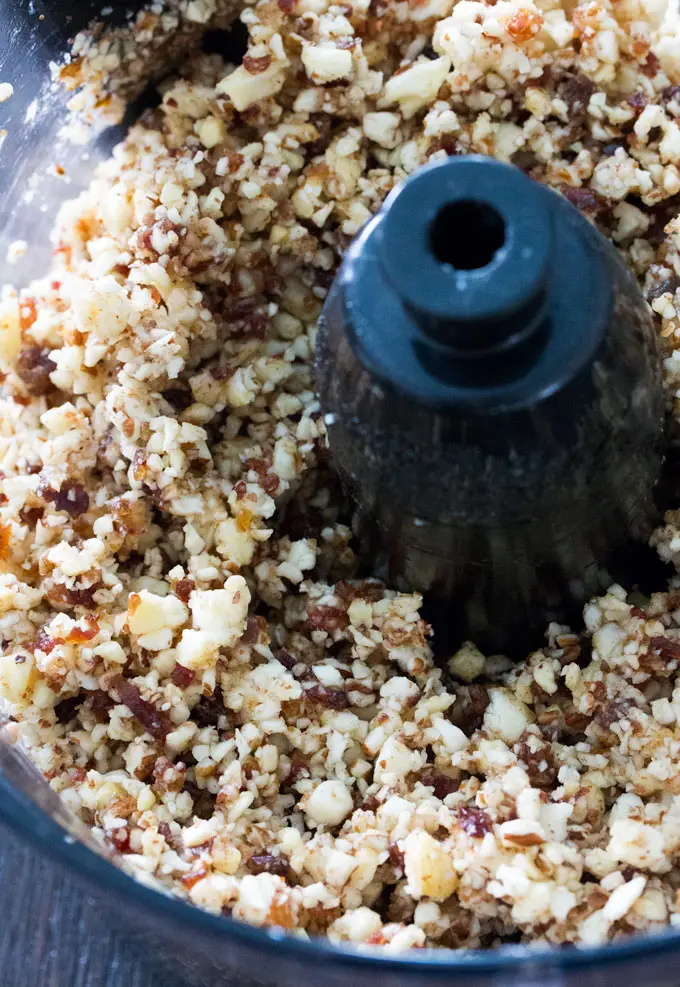 Instructions
You are going to have to roll up your sleeves and get a little bit dirty to make these snack bites but it is well worth it.  I promise! Or if you have a helper, get them to do the rolling while you "supervise" and take care of quality control.  This is a fun recipe for kids to help out with in the kitchen since no cooking required. Simply take a small spoonful and roll between your hand until you have a little ball or "bite".  These are best stored in an airtight container though I doubt they will last long. I bet you can't eat just one.
This recipe can easily be scaled up if you want to stock up on these delicious bites to ensure you can satisfy your cravings all week long.  
If you like these snack bites, you might also like our: