Back to School Pumpkin Raisin Oatmeal Protein Bites
It's the most wonderful time of the year. Seems like every winter we dream of summer and then toward the end of summer we can't wait for Fall and Back-to-school season. The little one is excited to start school next week and my husband can't wait to get back to his normal work schedule after a summer of entertaining Kailyn all day long.
I'm the only one who isn't ready…and I'm only hesitant because back to school means making lunches again. Ugh. If my daughter had her way the lunch box would be filled with cheese strings and pop chips.
How many variations of the good old sandwich can you make that will still look and taste good by lunch? I've been on the lookout for some great tasting, yet healthy peanut-free lunch options for the last few weeks. I love the idea of sending some type of protein bite in my daughter's lunch for snack time to keep her going but almost everyone I have found uses some form of nut butter all of which are banned from school lunches. So, after a bit of experimenting, I've come up with Pumpkin Raisin Oatmeal Protein Bites. The pumpkin acts as the binding ingredient and once you add a little cinnamon, nutmeg, cloves, and ginger packs a flavourful punch.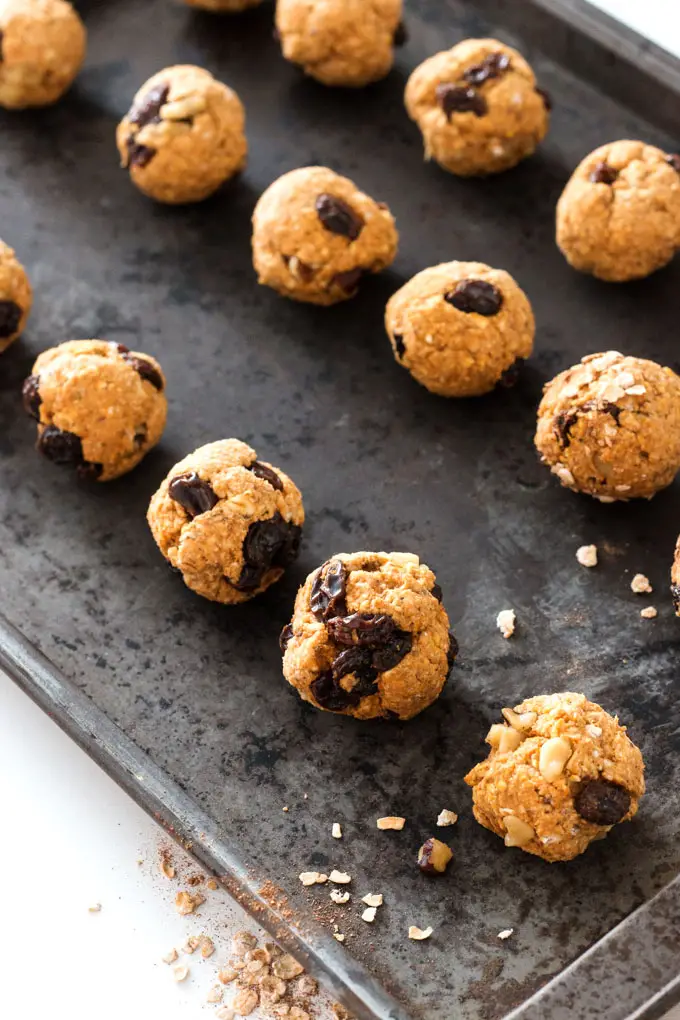 No added sweeteners but the addition of raisins gives these just enough of a "treat" feel without turning these into dessert. You could add a little honey or another sweetener if desired. Then just toss one or two of these protein bites in the lunch box.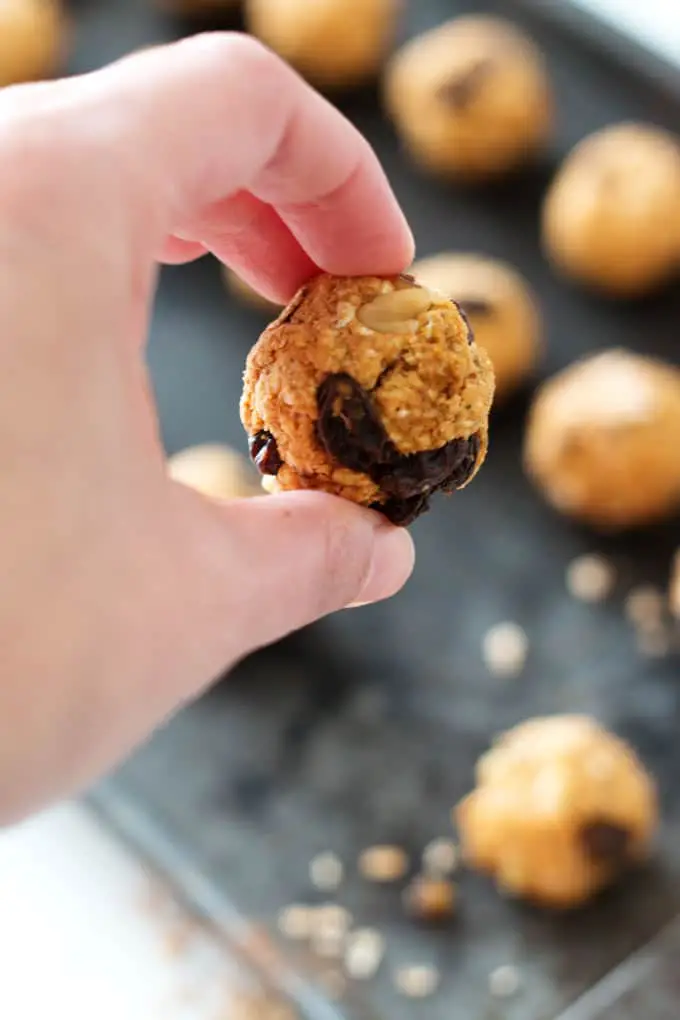 Super simple to make which is an added bonus. Just blend all the ingredients except the raisins (and optional walnuts if you aren't sending these to school) and then stir in the raisins. To make rolling easy, I toss the mixture in the fridge for about 30 minutes. Much less messy and the balls hold their shape better.