Frozen Grapefruit Negroni
The last days of summer are here…the final long weekend of the season is upon us and it is time to try something new. Do you enjoy icy cocktails as much as we do? Can't get enough! The blender has been working overtime and we've enjoyed some pretty random concoctions in the past few weeks. Haven't met a drink I didn't like. We've also been working on expanding the selection of bottles in our liquor cabinet.
When Wimbledon was on in July we scoured the city for Pimms. Who would have thought that Wimbledon leads to a big Pimms shortage every summer in Toronto? Then it was Campari. I've never had a Negroni…until now. Oh, what I've been missing. I hope you have been enjoying these for years.
So what is a Negroni? The basic recipe: 1 part Campari + 1 part Red/Semi-Sweet Vermouth + 1 part Gin garnished with an orange peel. Simple, easy, delicious, and just a little bit dangerous if you drink too many. To mix it up a bit try a Frozen Grapefruit Negroni – the same basic recipe + ruby red grapefruit + ice all blended to perfection.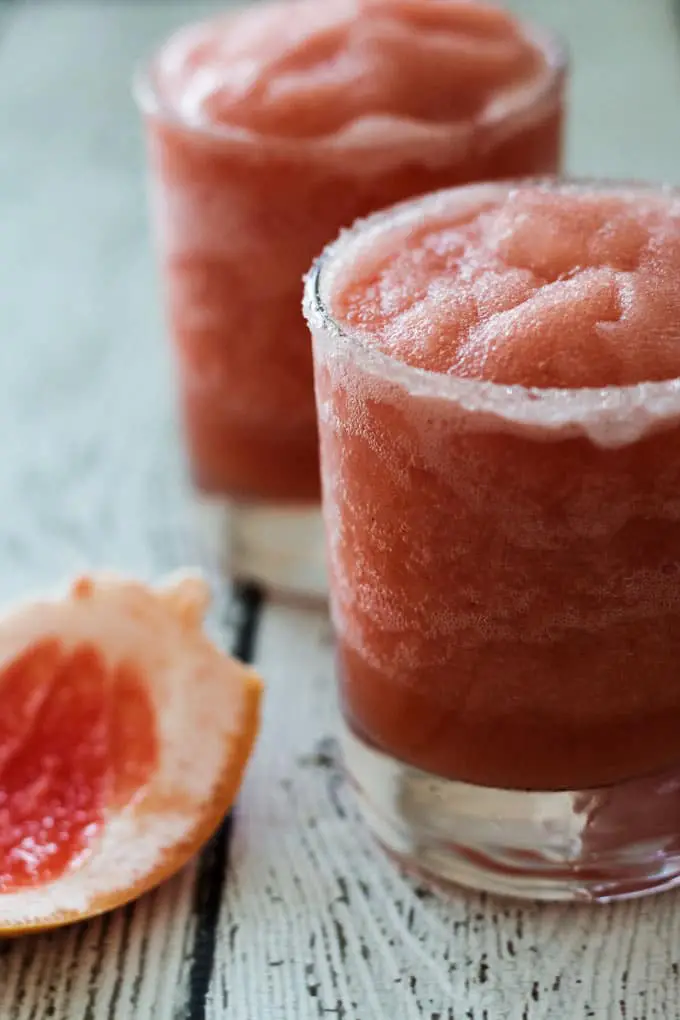 Plus, don't you feel just a little, tiny bit less guilt when your drink includes whole fruit? I felt so much better about it I had another 🙂 This drink is just a little bit sour, which I love, so try rimming the glass in sugar for a nice contrast. Or if you can't handle the full-on sour of grapefruit, like my husband, try adding a little simple syrup.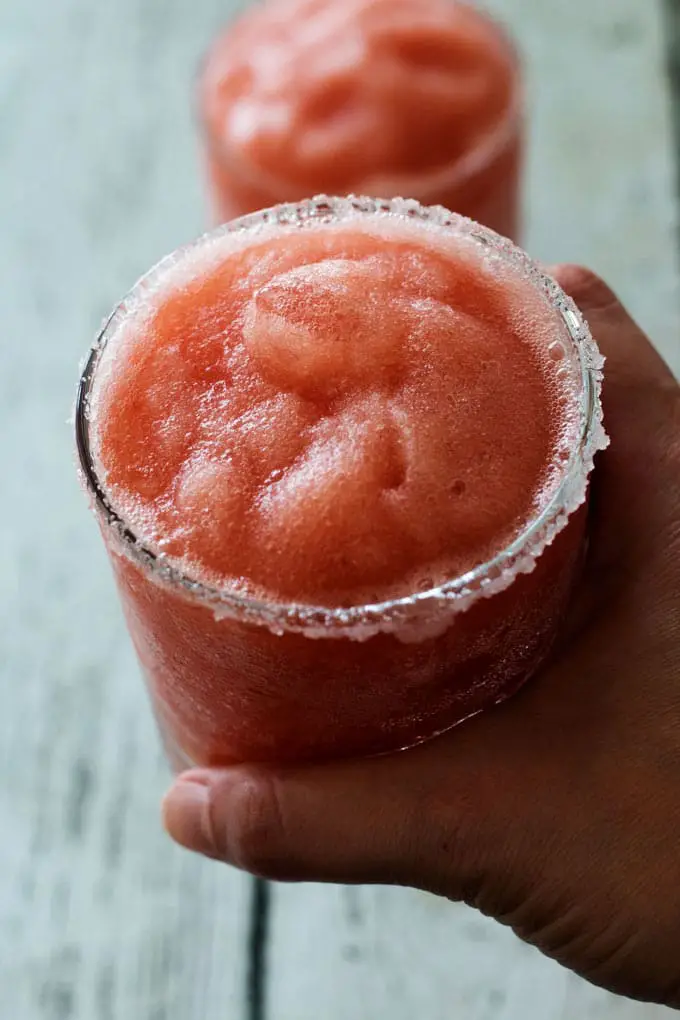 A frozen grapefruit negroni is a perfect addition to your long weekend menu. What better way to say good-bye to lazy summer weekends? I mean if this is our last long weekend of summer we should really, really enjoy it. If you prefer something sweeter, try Raspberry Lemonade Moscato Slush – just as easy and just as tasty.
Cheers!