Ice Cream Protein Smoothie Bowl
An ice cream protein smoothie bowl is the perfect start to the day because heck, why wouldn't I want to eat something that reminds me of ice cream both in taste and texture?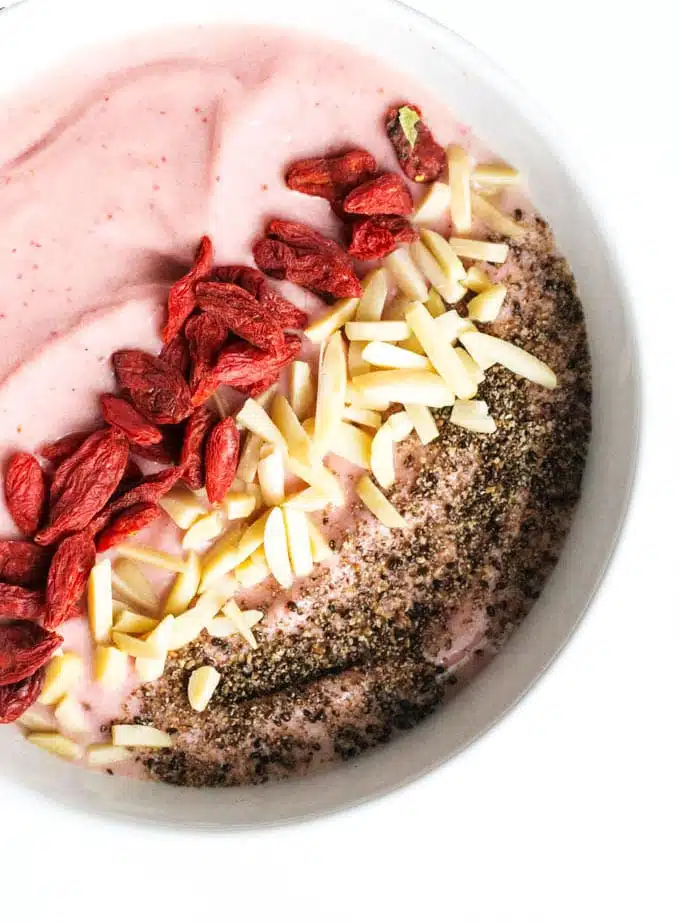 Well hello Sunday! I both love and hate this day of the week.  I love it for the laziness that it usually brings. Sunday mornings are filled with lounging with our feet up, drinking cup after cup of coffee and reading the paper or watching a little HGTV or Food Network.  I hate it because it means that I have to go back to work tomorrow.  Don't get me wrong, I mostly love my job and work with amazing people and once I'm there I'm content but more and more I really enjoy the time spent with my family.
This morning I'm up bright and early and starving. I usually start my day with a smoothie, a coffee and a big glass of water.  Habit works well for me and the only change to my routine today is that I'm having a protein smoothie bowl rather than slurping it back through a straw.  Can you believe this is the first smoothie bowl I've ever shared with you on this blog?
There is something extra special about a smoothie bowl and it is all the amazing toppings you can add that just don't work when you are drinking a smoothie with a straw. Who want's to find themselves choking on granola or slivered almonds?  Safety first folks – if you want delicious toppings eat with a spoon!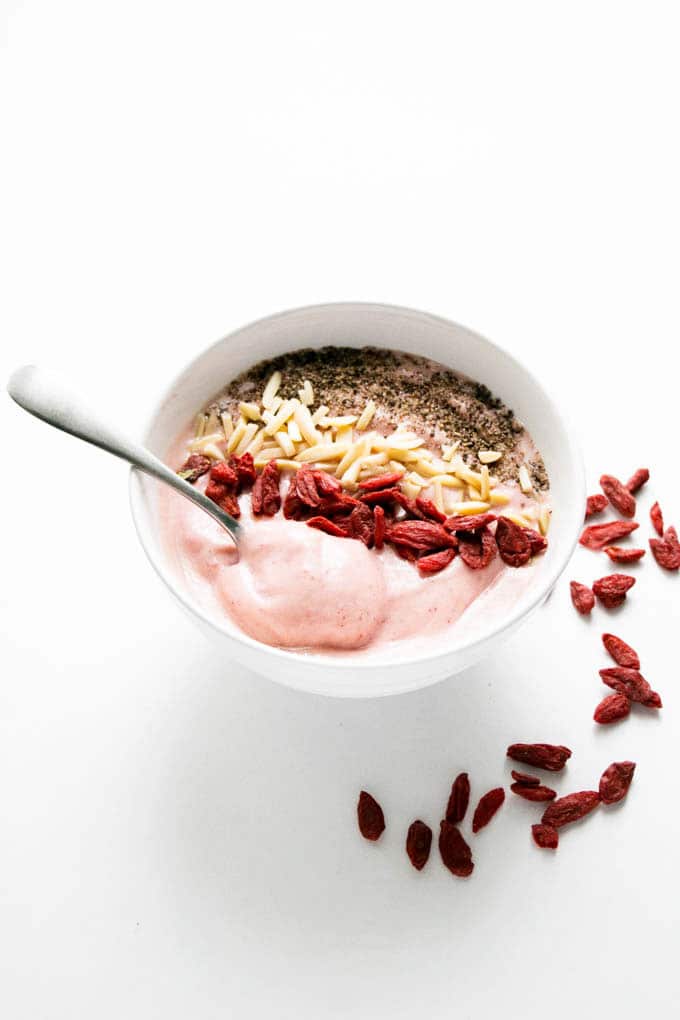 Want an easy breakfast that packs in the protein and looks like you spent time making it? Or just want to eat something that is so delicious you forget that it is actually full of good for you ingredients?  Then this ice cream protein smoothie bowl is for you?  I call it ice cream because it is thick, creamy and oh so tasty.  The small amount of added greek yogurt provides the creaminess. If you prefer a vegan treat than substitute with a 1/4 of an avocado to get the same creamy texture.
I topped off my protein smoothie bowl with goji berries, slivered almonds and ground chia seeds but the options are endless.  I could see this smoothie bowl also drizzled with chocolate sauce and served to my daughter as an ice cream sundae. I bet she wouldn't even know.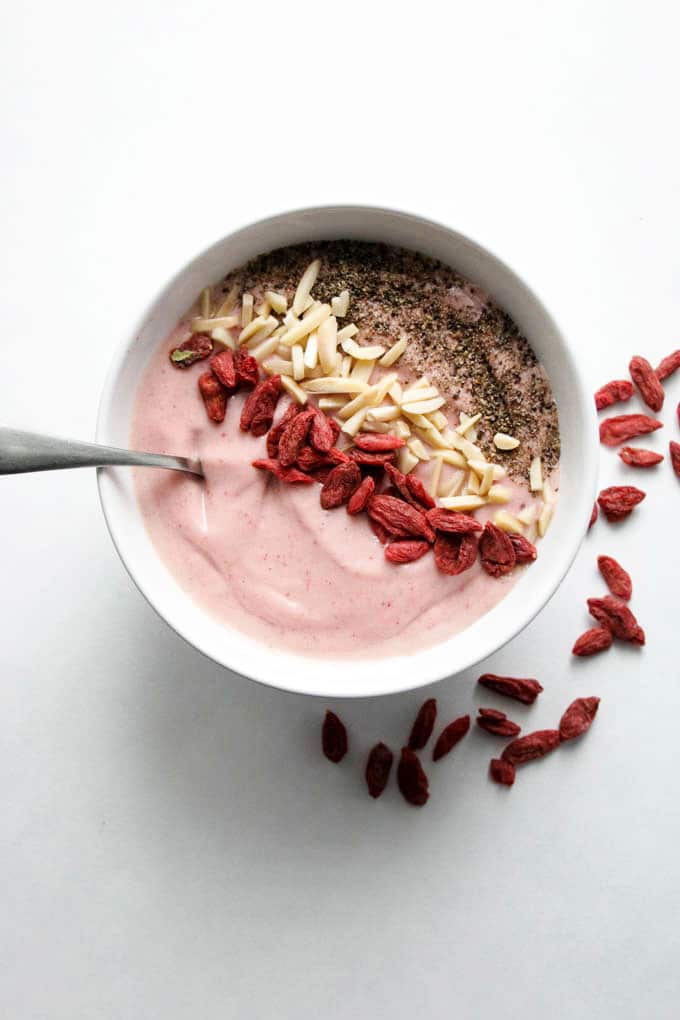 Like this recipe? Share it and check out one of our other favourite smoothie bowls: