Coconut Blueberry Green Smoothie
Can I tell you a secret? My favourite "green" smoothies aren't green like this coconut blueberry green smoothie. I can't believe I'm admitting that to you all but it felt like I should come clean. Just like some people are particular about texture, I'm particular about colour and for some reason if a smoothie something is a beautiful colour of purple, red or pink I know instantly that I'm going to love it. As an added bonus, colourful smoothies appeal to my daughter and she doesn't even realize that she is getting a big healthy dose of greens. Win-Win.
One of my favourite smoothie ingredients is the blueberry. No matter what other ingredients you add it almost always comes out looking delicious and really, who would want to drink something that looks like sludge? Considering I've made literally 1000s of smoothies over the last few years I can tell you that there haven't been too many smoothies that look like sludge that taste great.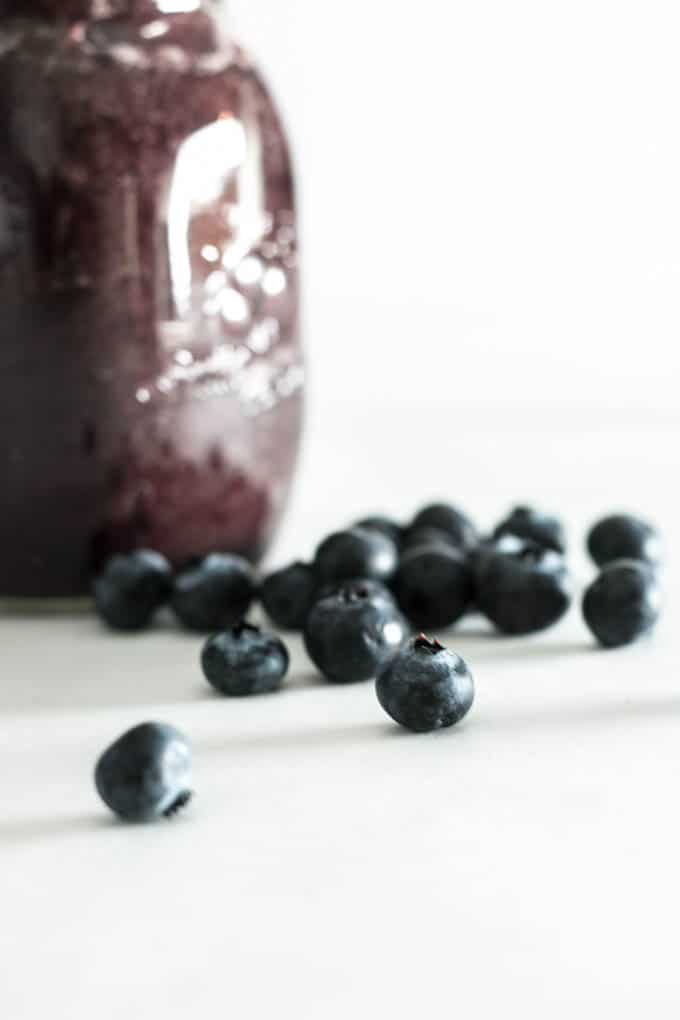 If you like coconut water which is a great smoothie additive than give this one a shot. Coconut water is high in potassium and also super hydrating which is a bonus. Any time I smell even the faintest bit of coconut (or pineapple which is also in this smoothie) I am taken away to a better place – the beach, preferably somewhere tropical. To me, coconut is the perfect winter spirit lifter – January and February can be so hard so take a minute, close your eyes, sip on this coconut blueberry green smoothie and let yourself dream of warm ocean breezes.