Chocolate Cherry Pistachio Paletas
Kick off this spring with these easy & tasty Chocolate Cherry Pistachio Paletas
Chocolate Cherry Pistachio Paletas can fit within almost any diet since they are gluten-free, dairy-free and vegan.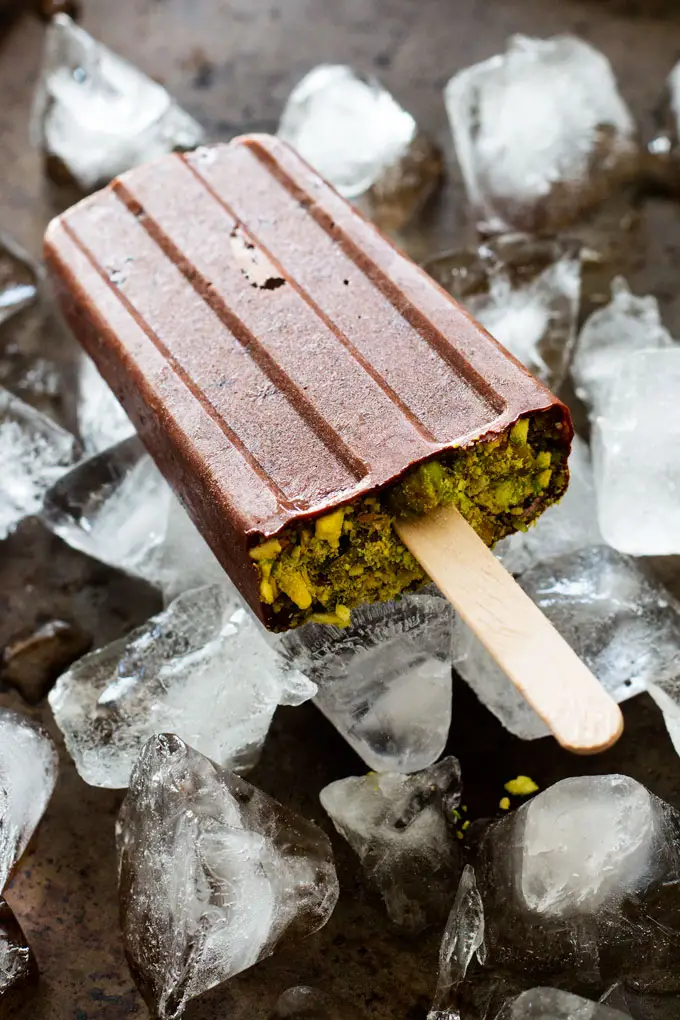 We have been focused on eating much healthier since Boxing Day and we've been doing pretty well overall. It has been a really great opportunity to try new foods and get out of the fast-food trap. We are lazy by nature (hence, the focus on easy and mostly blender made recipes here!) so we will always default for something that takes minutes and a handful of ingredients over something long in the making and fussy. These vegan paletas fit the bill.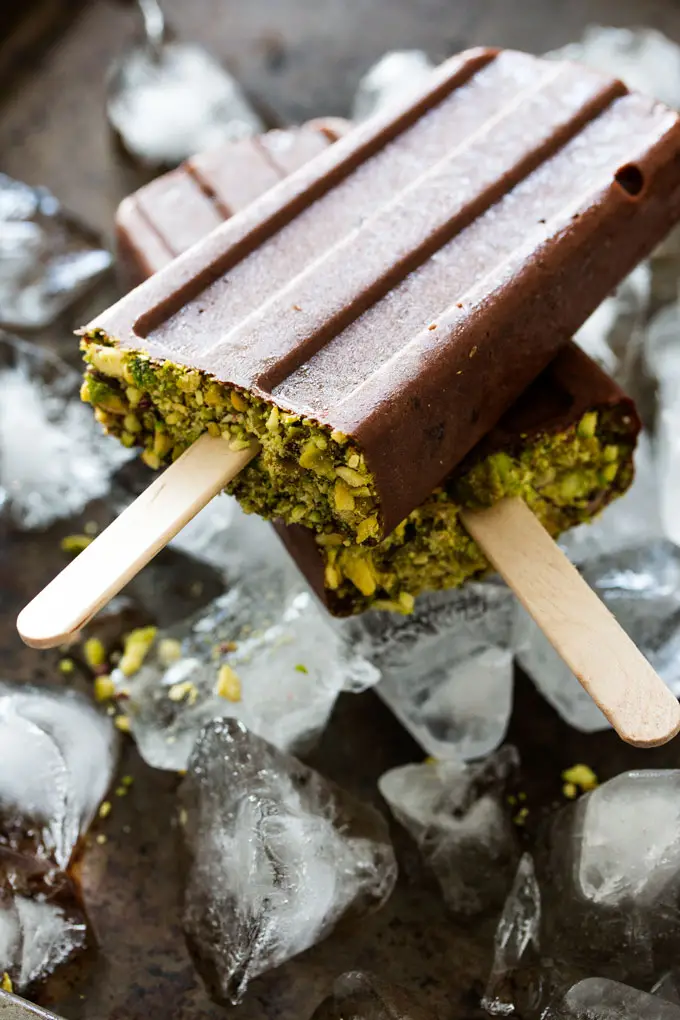 I love paletas and ice pops.  They bring me back to my childhood when one summer we ate something like 500 popsicles while trying to earn enough points to earn a "free" Nintendo game.  The points were etched into the sticks and ranged from 10-500. By the time we had enough points and sent them in we were heartbroken to get burned by the "while supplies last" clause.  No heartbreak here though unless you aren't quick enough to grab one of these paletas before your kids eat them all.
Just 6 ingredients and  5 minutes of active prep and these are ready for the freezer. I blend these up easily in my Vitamix which takes care of those frozen bananas in no time. Now, the hard part is always the waiting. Luckily these only take an hour or two to get firm so you can make these just before you start dinner and still enjoy an evening treat. Better yet, make a big batch, stock up and you can enjoy these on demand.
Chocolate cherry pistachio paletas are just one more reason why I like the warmer weather.  Don't be fooled though – I would eat these all year round. I am a sucker for paletas and ice cream.  Looking for something a little less sweet? Try these Coconut Blackberry Lime Paletas.