It has been a long week
Everyone knows how I feel about a good coffee smoothie and Nutella…they are two of the greatest inventions ever. We are going through jars of Nutella way too fast and once in awhile when I unscrew the lid I find a plastic spoon left behind. Just one of the many things we are trying to work on with our daughter.
After a long, long week at work I really needed a pick me up. If I'm being honest, the week was only a four day work week since Monday was a holiday here in Canada but man, I sometimes think the short weeks are the hardest. Couple that with a 7 year old who is operating on summer hours and thinks 2 am is a great time to consider going to bed I'm feeling a little exhausted. 6 am comes early and end of day not soon enough.
We've been eating very light this summer. Whenever the weather is really warm the last thing I want to do is cook and so the blender gets used even more frequently. A smoothie and a handful of almonds usually hits the spot.
Tonight is going to require something a bit more special than some fruit and spinach in the jar.
Nutella + Coffee Smoothie = Why didn't I think of this before?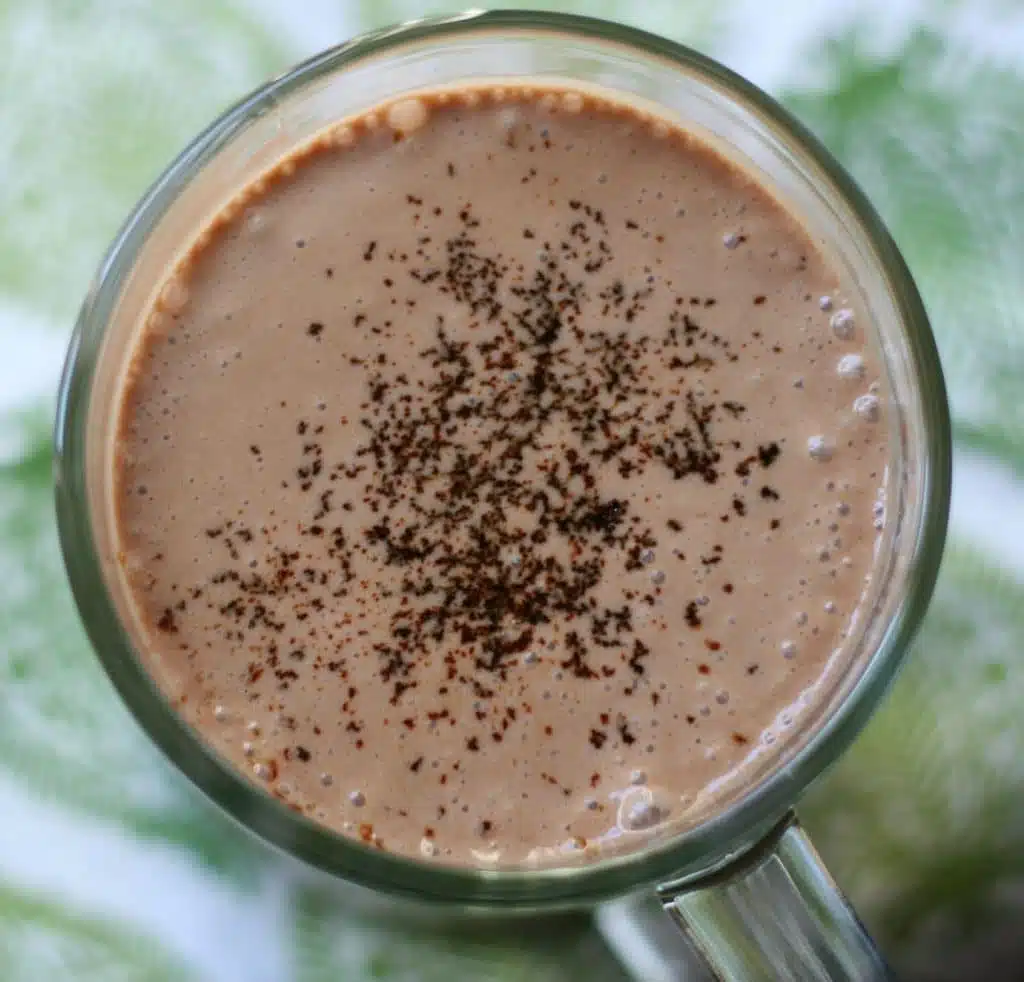 My husband looked at me very strangely as I put all of these ingredients in the blender jar. He opted out of a smoothie and instead spent a good 5 mins combing through the cupboard for something else to eat. His loss because this Nutella Coffee Smoothie is the highlight of my week.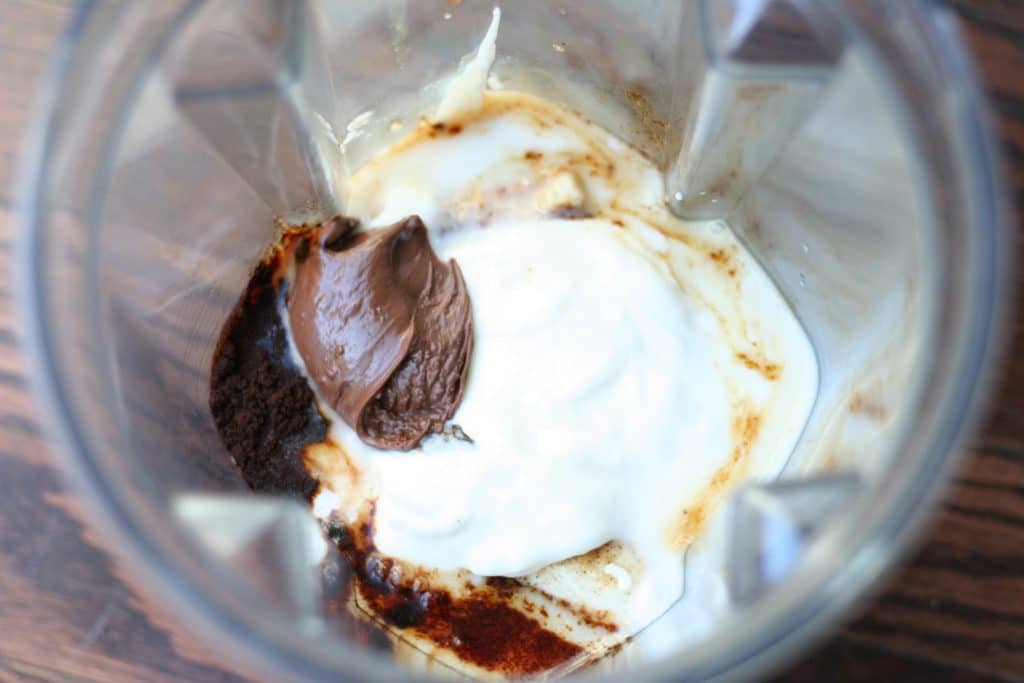 The best part? I used many of my favourite smoothie ingredients: vanilla yogurt, coconut milk and banana. Add a little instant coffee (try Starbucks Via packets or your favourite instant blend) and a heaping tablespoon of Nutella and you have a delicious smoothie with enough pep to keep you going. Your challenge is going to be keeping it from the little ones – definitely not something you want to share with your kids or you'll be paying for it with a very long night.