Well hello, Saturday. I'm so glad you are finally here so that I can share my new favorite way to start the weekend. I'm in serious like with this Speculoos Mocha Latte.
It is like nothing I've ever had before and it is so indulgently rich that even though my heart really wants to have these all day long my head knows that this is a special treat.  It doesn't even need whipped cream though you should totally feel free to add some 🙂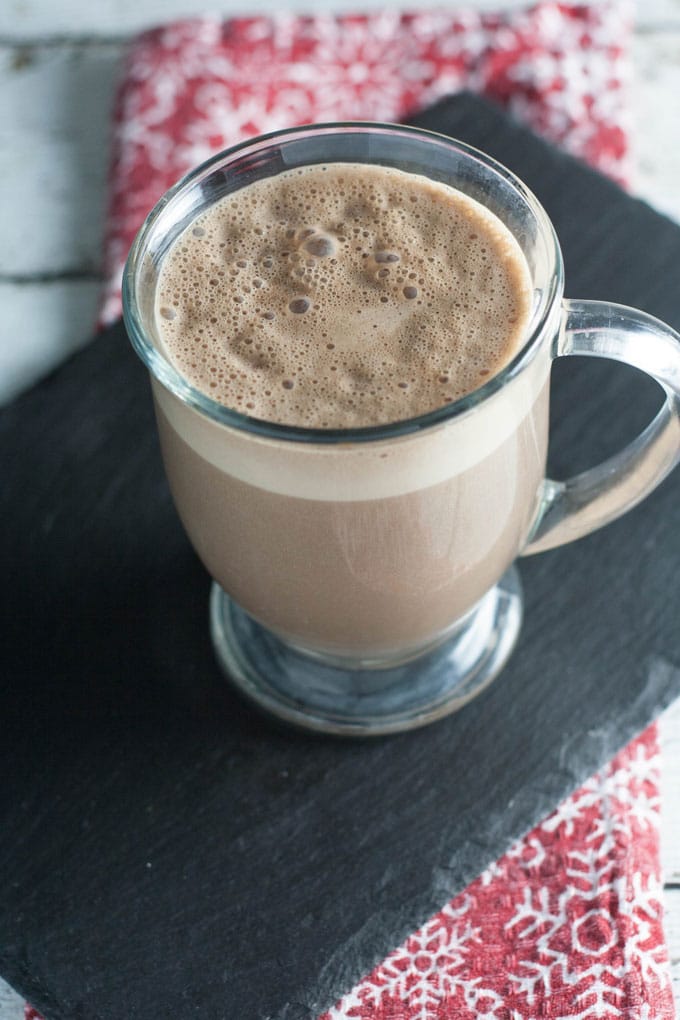 I owe Annie from Annie's Noms a huge thank you! She wrote this amazing post recently about this Biscoff Brownie Milkshake. I'd never heard of Biscoff so I spent some time on the internet (you know when a quick google search ends up taking 30-60 minutes because you just keep jumping links?) and came up with the following:
Biscoff is a brand of speculoos cookies manufactured in Belgium.
Speculoos cookies are basically a spiced shortcrust cookie that was traditionally eaten around the St Nicholas' feast in the Netherlands and Belgium and around Christmas in parts of Germany.
Spices used include cinnamon, nutmeg, cardamom, cloves, ginger, and white pepper.
Delta airlines serve these cookies on their flights – I actually had one recently on a flight from Detroit to Las Vegas. Delicious! I think I even hate my husband's cookie.
Biscoff and Biscoff Spread are both Vegan.
I couldn't find the Biscoff brand spread in Canada but did find a Speculoos Cookie Butter that I can only hope is as good.  I'm going to take my daughter's fingerprints at the top of the cookie butter as a really good sign.
I made this completely in my Vitamix Pro 750 blender using the Soup pre-set. You can make it on the stovetop as well but it won't be as frothy but it will still be tasty.  (This post includes affiliate links which means if you click on one of the product links I may receive compensation from the seller.)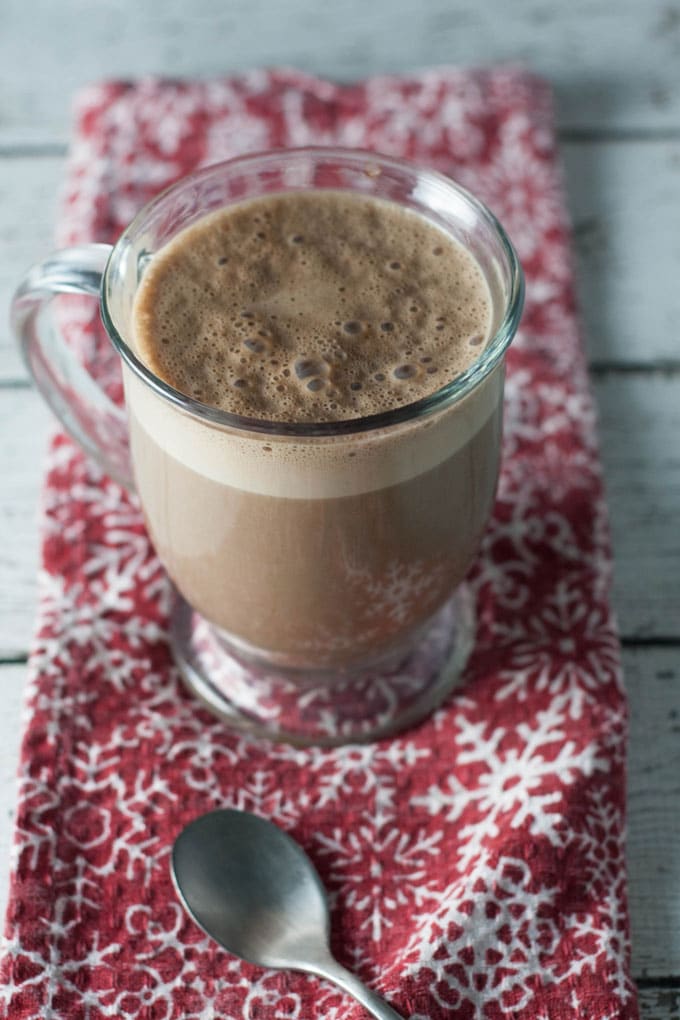 So simple to make: Add milk, chocolate chips, Speculoos spread/cookie butter, espresso (or really strong coffee) to the blender, and turn on the soup preset if you have it on your Vitamix or Blendtec blender.   If not, add the milk chocolate chips and Speculoos cookie butter to a saucepan over medium heat and stir slowly with a wooden spoon until the chocolate chips and Speculoos have melted.  Don't bring it to a boil.  It should take approximately 5-6 minutes in either the blender or on the stovetop.
Once ready, pour into a mug and top with a little extra melted Speculoos cookie butter.  Again, you could also use a little whipped cream and drizzle the Speculoos on top if you prefer.
For a more "adults-only" treat, try adding a shot of Salted Caramel Liqueur. It is a perfect addition as Speculoos has just a hint of caramel flavor.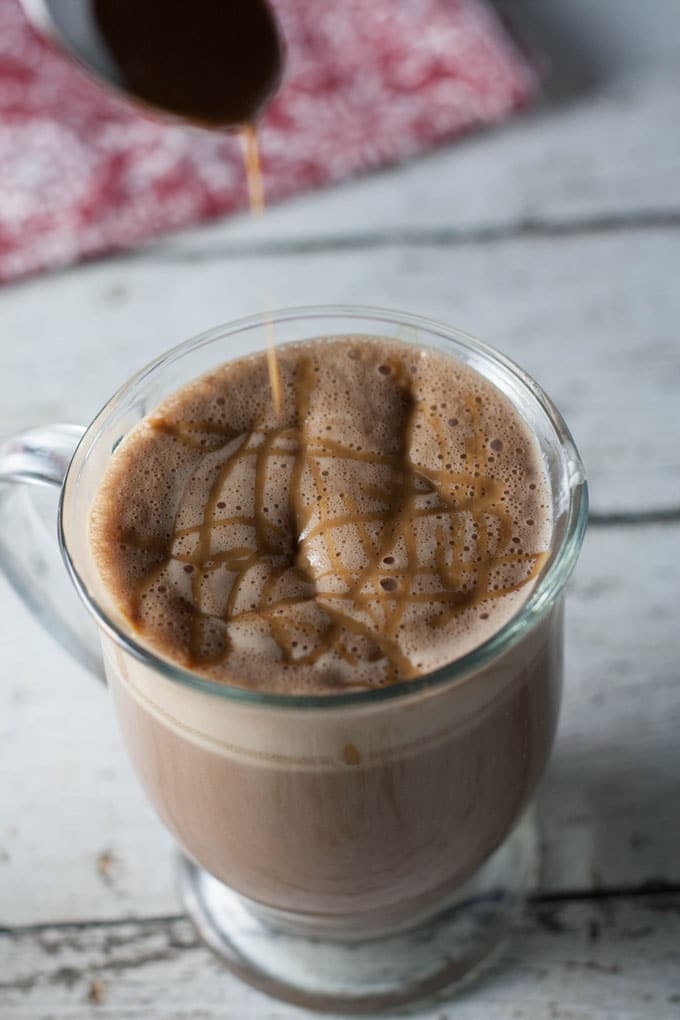 Got the blender going yet? What are you waiting for? This Speculoos Mocha Latte will put you in a seriously good mood. It may even put you into the holiday spirit – I can almost hear holiday music in the background.  Too soon?  C'mon, here in Canada the Holiday music and decorations came out on November 1 since Thanksgiving has already passed for us.