Cherry Banana Coffee Smoothie
Thankfully Friday is finally here. I woke up yesterday morning thinking "it is Friday" only to realize that it was Thursday and I still had two full workdays to go before the weekend. Such disappointment – hate when that happens.
Now for something that didn't disappoint me; I often talk about coffee smoothies because they are one of my absolute favorite combos and today's cherry banana coffee smoothie is surprisingly delicious. Sounds like a really odd combination but I promise it is worth a shot. A shot of really strong coffee or espresso if you prefer.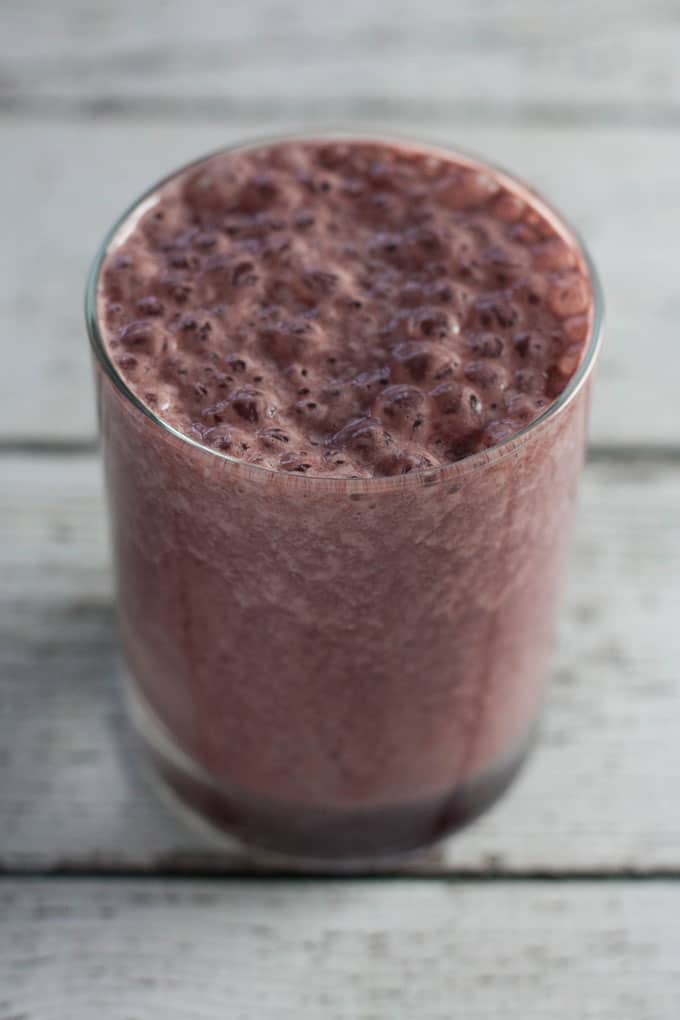 I don't believe in complicated recipes or ingredients that I can't pronounce or understand. This smoothie delivers with just four ingredients: frozen cherries, 1/2 a frozen banana, milk, and coffee. It is as easy as 1, 2, 3…4. I was expecting a muddy-looking mess but it is also a good-looking beverage. Looks do matter.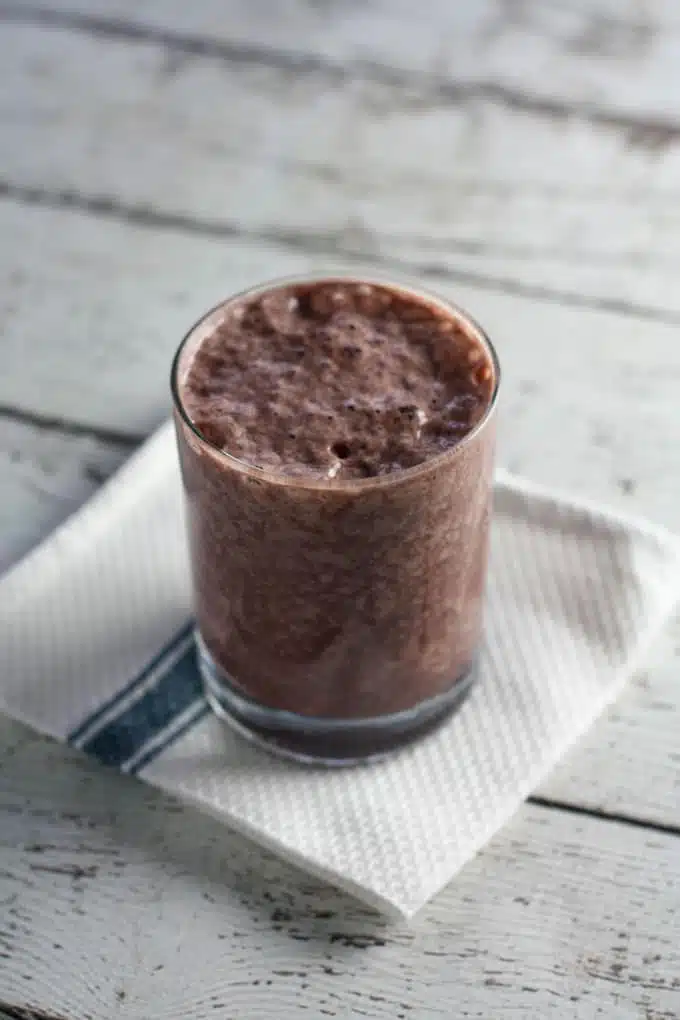 Cherries have lots of health benefits as they are high in antioxidants, Vitamin C, Potassium to name just a few. Check out this article on the benefits of cherries from GettingWell.com. Cherries are a good addition to your smoothie rituals and are often overlooked. Frozen bananas are always a great addition as they provide a little extra creaminess and ensure a nice texture to your smoothie.
For your coffee addiction, you can either brew your coffee and let it cool or use instant coffee. Mix it up a bit and try some different flavored coffee – I've used Vanilla flavored and Hazelnut and both were delicious in my cherry banana coffee smoothie.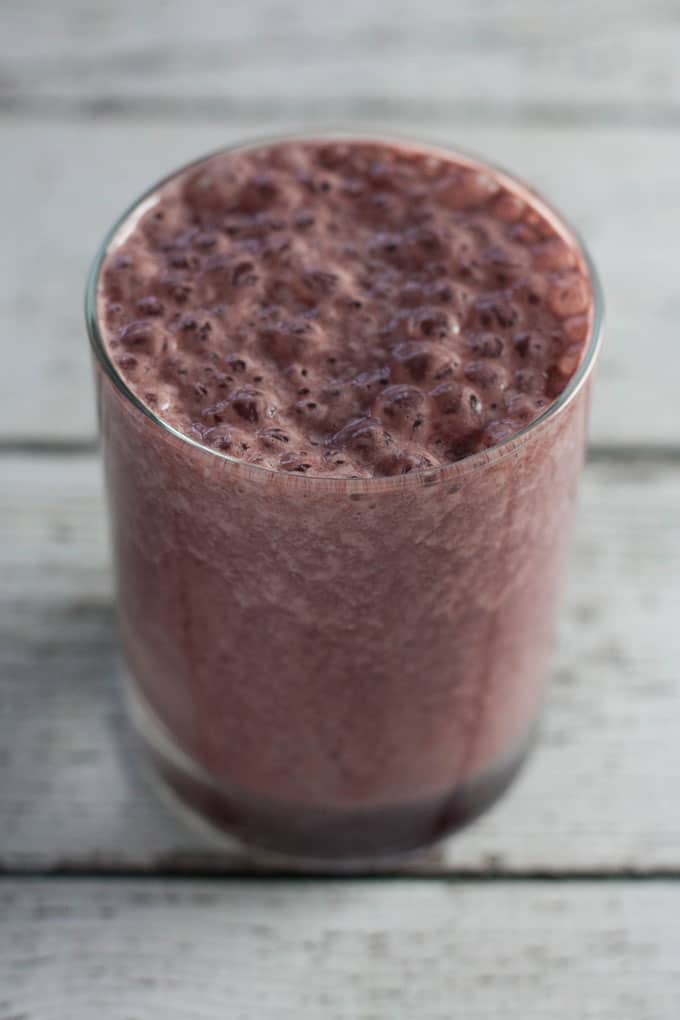 Looking for more coffee smoothies? Try this Chocolate Peppermint Coffee Smoothie or this Nutella Coffee Smoothie.