Whole30 friendly Adobo Sauce Recipe
You know those little cans of chipotles in adobo sauce that help give a kick of heat and smoky flavour to so many dishes? Well, you can make homemade adobo sauce with peppers, much easier than you'd ever expect possible that has no sugar or other strange ingredients and is both Whole30 and Paleo friendly.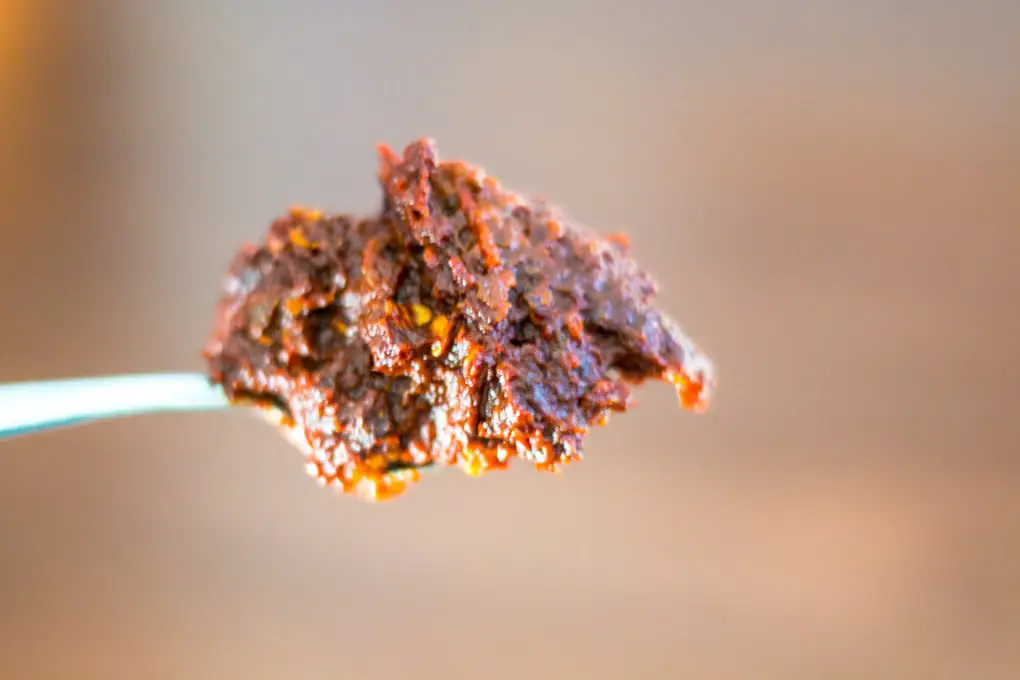 Whole30 Journey
Day 20 and still going strong. I keep joking that I'm on the "no gluten, no dairy, no sugar, no alcohol, no fun diet" but it really and truly hasn't been as hard as I expected. Part of that is I'm just truly committed and absolutely refuse to not make it through the 30 days.  Plus, we've had a lot of fun experimenting in the kitchen with various recipes and variations on some of our tried and true favourites.  The crockpot, blender and food processor have been so instrumental to our success.
I still get a bit frustrated when I need an ingredient only to find that the store bought version has sugar or palm oil or something equally bad on the list.  For instance, a simple savory spice blend seems to have sugar has one of its top 3 ingredients.
Adobo Sauce – A Must Have Staple
We love using our crockpot on the weekend to make up a bit pot of pork or beef that can be used for multiple meals during the week and in the past, we often included a can of chipotles in adobo sauce for a mexican dish.  Well, fast forward to Whole30 and suddenly that can isn't going to cut it.   I think my husband was secretly excited since most brands include onions and he absolutely detests them and so I'm stuck trying to remove as many as possible from the mixture before adding to the crockpot.
If you like a moderately spicy flavour than I recommend using Ancho Chiles for this recipe. Or if you are looking for more heat and more smokiness than you can try substituting chipotle chiles but will likely want to dial back on the number.
This recipe was inspired by a recipe from The Organic Dietitian  with some modifications to account for personal tastes starting with using ancho chiles and removing onions.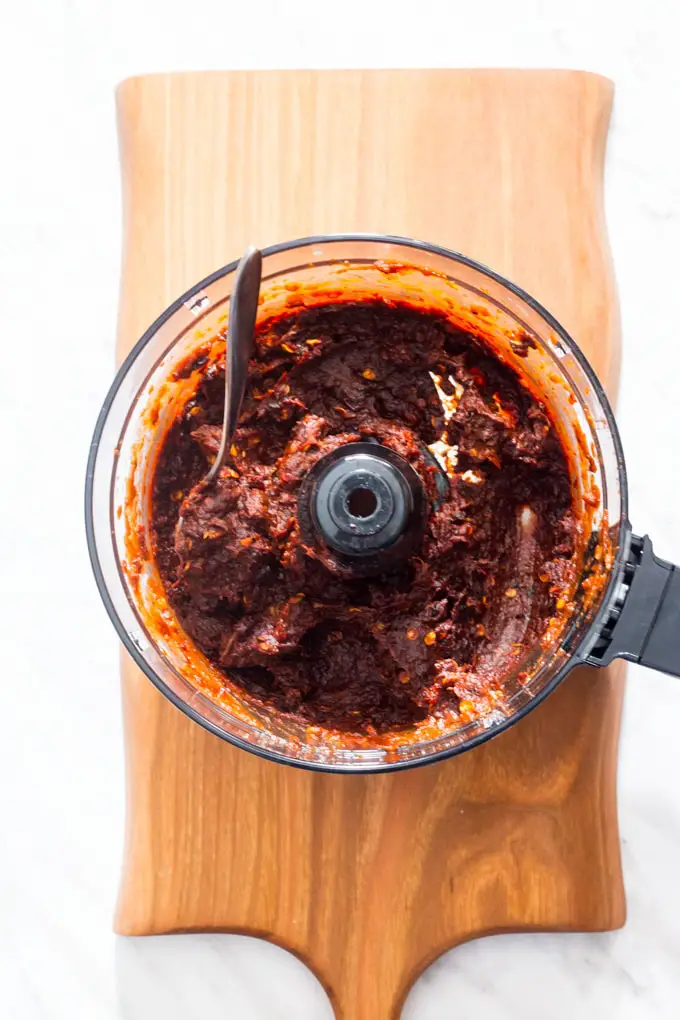 Simple Recipes Rock
The hardest part of making this recipe, depending on where you live, might be finding dried chiles.   We are somewhat lucky as there is a Mexican restaurant near us that also stocks many staples for Mexican cooking.   Otherwise, we'd be out of luck or be on a wild goose chase trying to find these.
This recipe does take a bit of time on the stove to get the peppers rehydrated and soft but doesn't take much effort. I don't think you'll be disappointed. If you like this recipe, you can easily scale it up and freeze the excess to use later.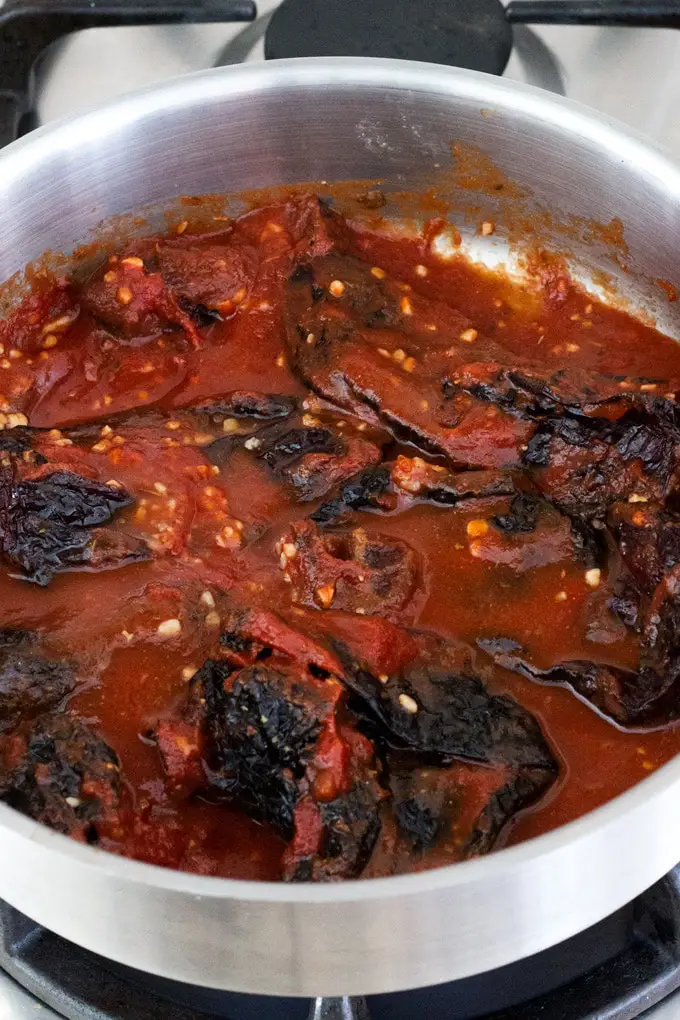 Once the mixture has simmered you can add it to your food processor or blender to puree.   I used my food processor this time because I'm still in my honeymoon phase and trying to figure out all the things I can use it for day-to-day.