Peanut Butter Mocha Energy Bites
Energy Boost Anyone?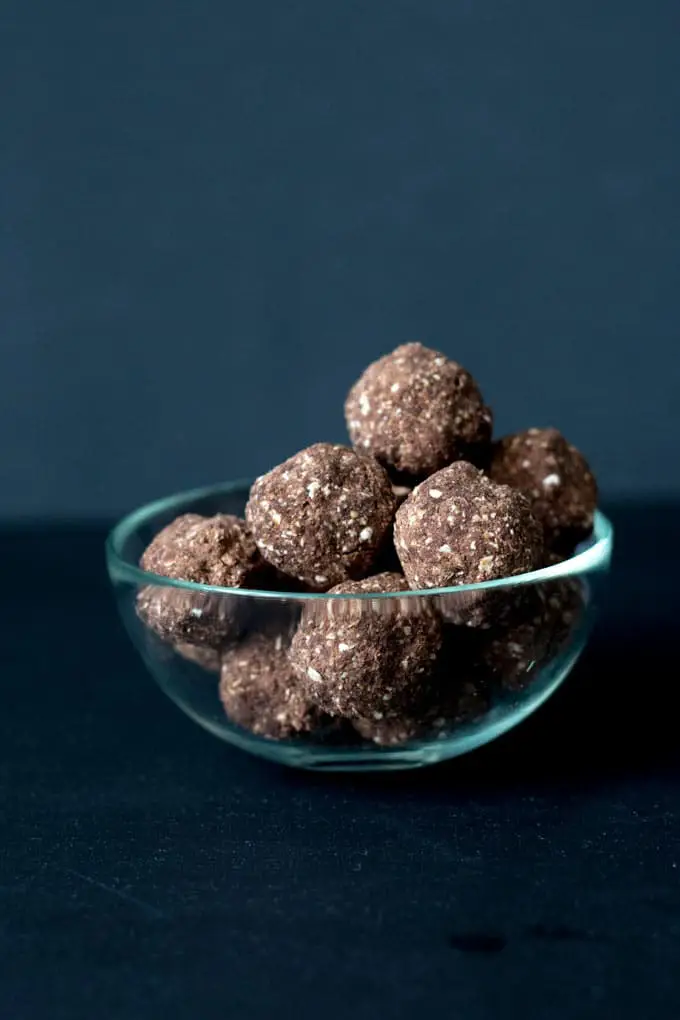 So it is Wednesday – also known as hump day to many. Feeling a little less than energetic wondering how are you going to make it through? Craving a little pick me up? Don't resort to indulging in a chocolate bar that won't deliver the protein boost you need. Instead, try peanut butter mocha energy bites.
Energy bites or Protein bites have been all the rage for quite some time. I usually resort to a protein shake but there are some real benefits to these little bite sized wonders. Make them up ahead of time and keep them in the fridge or freezer and grab them on the go. Have you tried these little bites of magic before? Here are some of my favourites:
In fact, I don't think I've found one that I didn't like. My perfect energy bite gives me a boost of protein and has just enough sweetness to it that it will curb any dangerous cravings that would otherwise have me visiting the vending machine. Some energy bites are "chewy" but the ones I'm sharing today are a bit more crumbly and remind me of these chocolate coconut macaroons that my mom use to make (sans coconut but you could totally add some coconut to this recipe).
I like easy recipes and this is one of these where you just dump stuff in the blender. Blend until its mixed but still crumbly and then roll into little flavourful balls packed with a punch. This also makes clean up a breeze.
I like these so much that today I had the choice between one of these energy bites and a Lindt Chocolate Truffle and I picked the energy bite with zero regret. Now that's saying something.