Lite Frozen Chocolate Monkey Cocktail
A couple of years ago my husband and I spent a long weekend in paradise. After days of drinking mojitos, I told the bartender to mix it up and choose my next drink. He made me a very yummy Chocolate Monkey. One turned to two which turned to three.
For those of you who haven't had one before it is a tasty frozen drink made with creme de cacao, banana liqueur, ice cream, chocolate sauce, and sometimes even topped with whipped cream. I had no idea just how "bad" this really good drink was until I went home and got on the scale. Oh no. Took weeks to drop those extra pounds.
Now, I've finally created my own "lite" frozen chocolate monkey cocktail or it might be better called the chocolate banana monkey drink. There are so many variations on the name: dirty monkey or dirty banana but they all taste yummy. I use different ingredients, and let's be honest, the banana liqueur isn't something I normally keep on hand, but the end result tastes just as good as the resort version with a lot less guilt.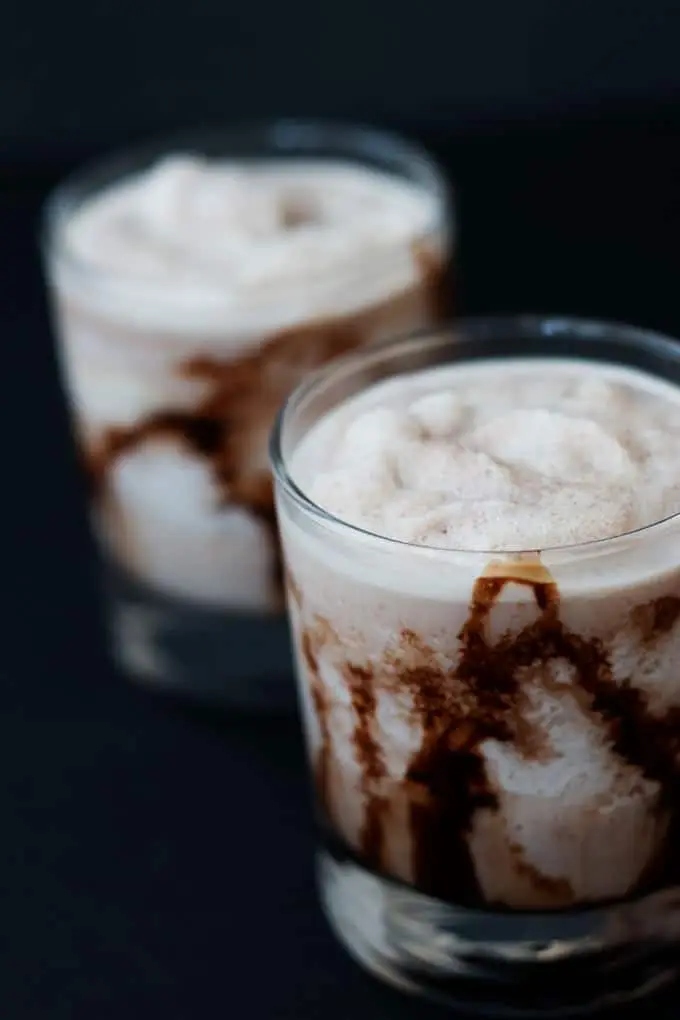 When you've had a tough day or you have been so good that you deserve a treat but don't want to totally fall off the healthy eating bandwagon then this is the drink for you. It will stop you from piling that bowl full of ice cream and slathering it with chocolate sauce and whipped cream (but I won't judge you if you go down that ice cream path).
I promise you won't be disappointed if you give this a try. This drink is just one more reason why I like to keep a whole drawer full of frozen bananas in my freezer. You just never know when you might want a lite frozen chocolate monkey cocktail, some nice cream or a smoothie.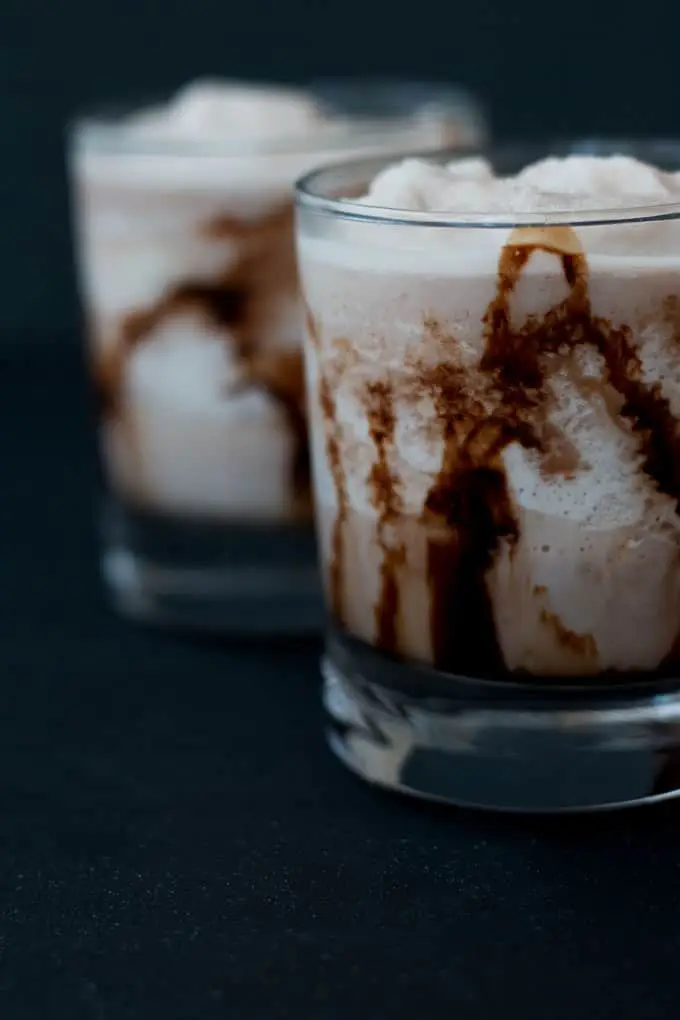 Now, you can be a really great friend or partner and share this batch of yumminess with your loved ones or you can be a little selfish and serve this up in a big old glass. The most important thing is to make sure you give a nice drizzle of chocolate syrup to your glass before pouring the mixture.