Orange Pineapple Margarita
Well Happy Friday to you. Are you as excited as I am? I woke up with a bounce in my step this morning knowing that by 5pm I'd be enjoying an orange pineapple margarita having forgotten that lengthy to-do list at work until Monday.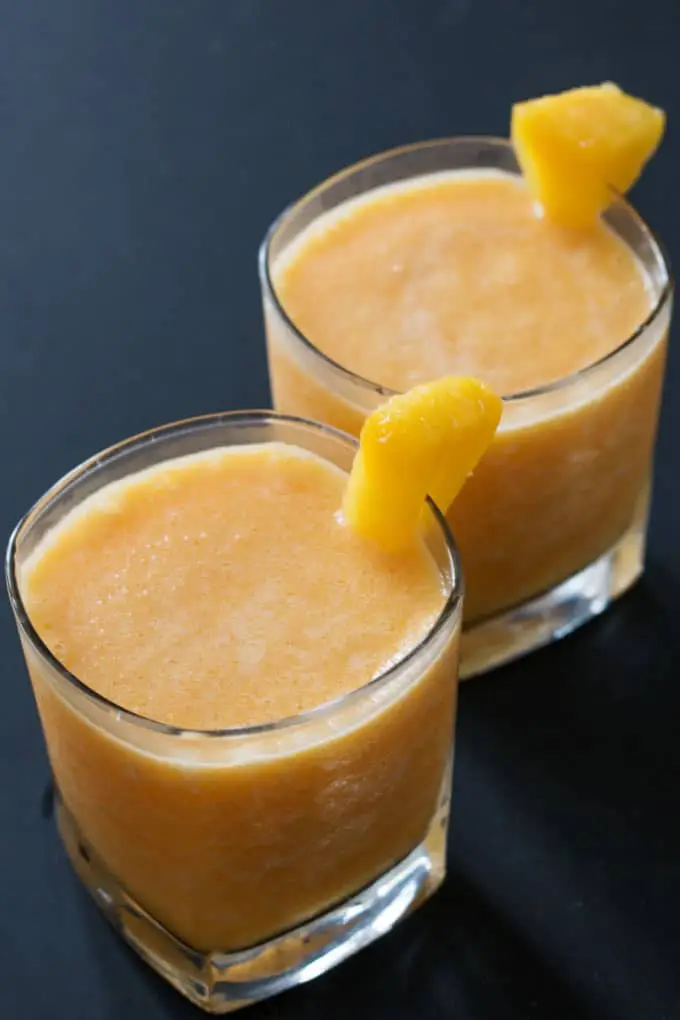 Plus today marks two weeks until we leave on our summer vacation. Yeah! I feel like you can't really start the countdown until you are in the two week range. Now I'm starting to get really excited and a little nervous about taking our daughter on an airplane. Going to try not to worry too much until we get to flight time.
We are headed to Mexico where I will be sipping on Margaritas all week long. I am a big tequila fan and love trying different flavour combinations. This orange pineapple margarita has a nice mild flavour that is sure to please if the traditional lime margarita isn't quite your thing and you aren't a purist who will only drink a margarita on the rocks. I like on the rocks but then I don't get to use my blender and where is the fun in that?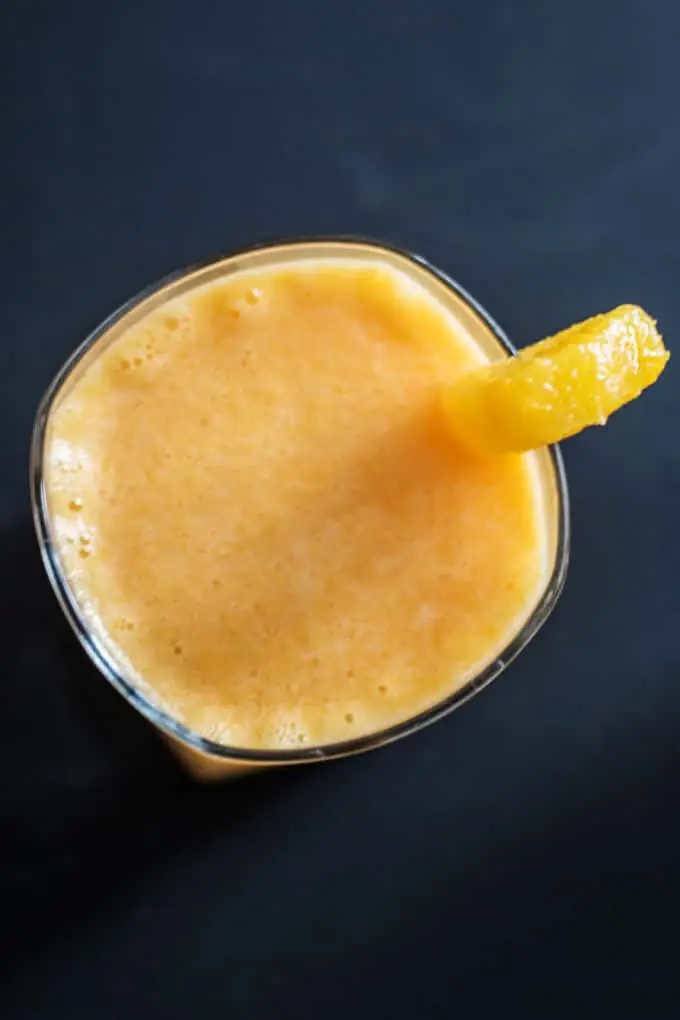 I like to use whole fruit in my drinks rather than fruit juice. Partly because I like to make the blender work hard but also because fruit juice elevates your blood sugar more quickly than whole fruit and strips out a lot of the fiber. Sounds funny though debating nutritional content when making alcoholic beverages. Happy hour calories don't count, right?