Drink up my friends.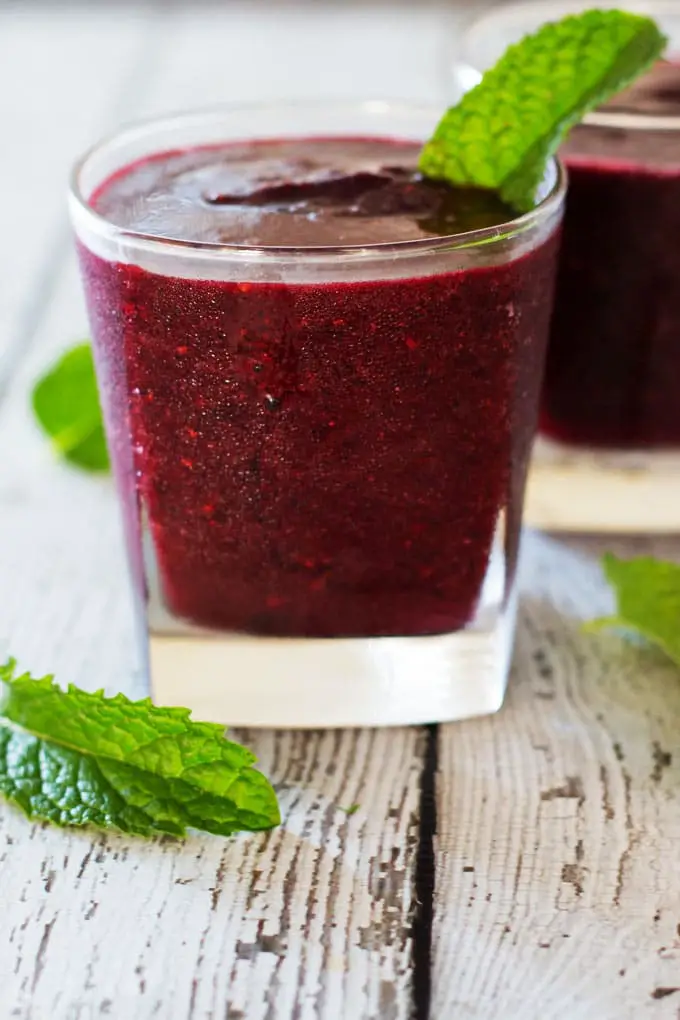 It is Wednesday and you may just need a little motivation to get you through the rest of the week. I woke up today thinking "I'm so glad it is Thursday – it is almost the weekend" only to be disappointed a few mins later when I realized it was only Wednesday. I hate when that happens. Last weekend was so much fun that I can't wait for this weekend especially if the weather holds up.
I made it through a really busy day to come home to a garden that was in need of a little weeding and a whole lot of watering due to the high temperatures and sunshine this week. The only thing thriving in my little garden right now appears to be the mint that I keep trying to get under control. I'm not going to fight it any more. Instead, I'm just going to go with the flow and put mint in pretty much everything I make. Sound good? I hope you approve.
Tonight's creation? A Berry Mint Vodka Slushie that was inspired by a recipe I saw online at Absolut.com. I don't often drink alcohol during the week but I may just have to reconsider. One drink can't hurt.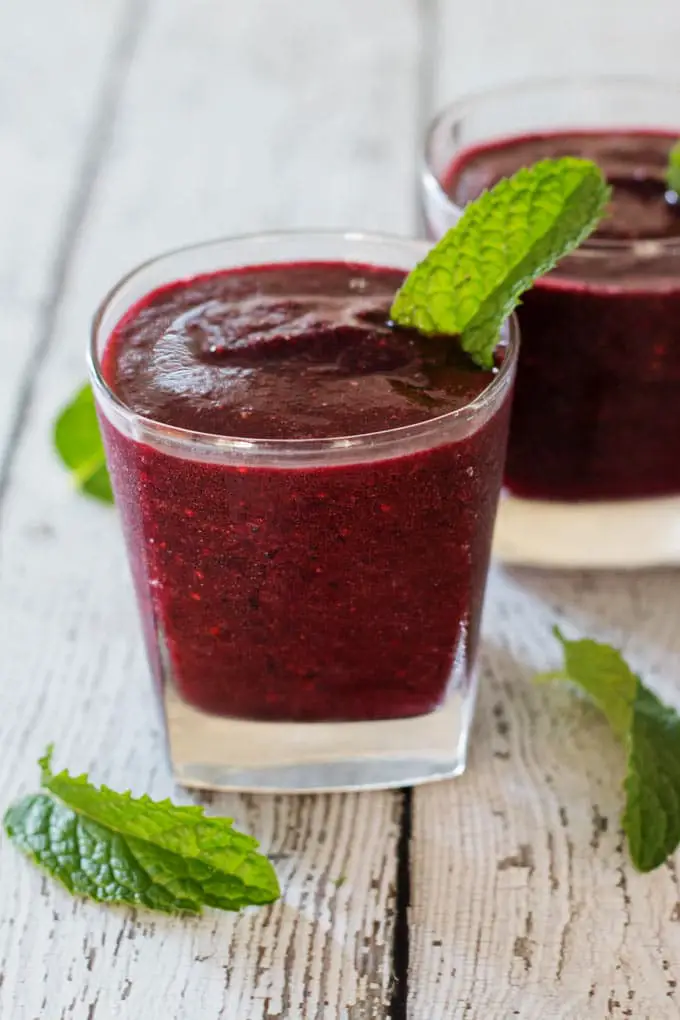 Since I only make easy recipes this one can be whipped up in just minutes all in your blender. Just get your favourite frozen berries (I used a mixed blend), your vodka of choice and add a little mint, lime juice, simply syrup, water and ice and blend away. If you don't have simple syrup you can also use a little bar sugar.
I love using mint in beverages as it bring a bit of freshness to the recipe. Plus I just love the smell of mint. If you like mint but are looking for a non-alcoholic beverage then give this Watermelon Limeade a try. It is one of my favourite summer time beverages.