Easy Spiked Coconut Mocha Frappuccino
So I'm back from my holiday away and I feel like I need another holiday just to recoup. Do you know what I'm talking about? After hours of airport lines and waiting, long flights, land travel and then a week with a cranky kid who didn't want to go to the pool or the beach I am beyond exhausted.  Have you ever met a kid who would prefer to spend 7 days in a hotel room than spend it splashing around the pool? I know it's a bit hard to believe, right? It is going to take a lot of caffeine to keep me going this week especially since I'll be watching EVERY minute of Olympic coverage!
Even though I'm back from holidays, I'm still dreaming of drinks in coconuts. So why not bring coffee and coconut together in a tasty Spiked Coconut Mocha Frappuccino?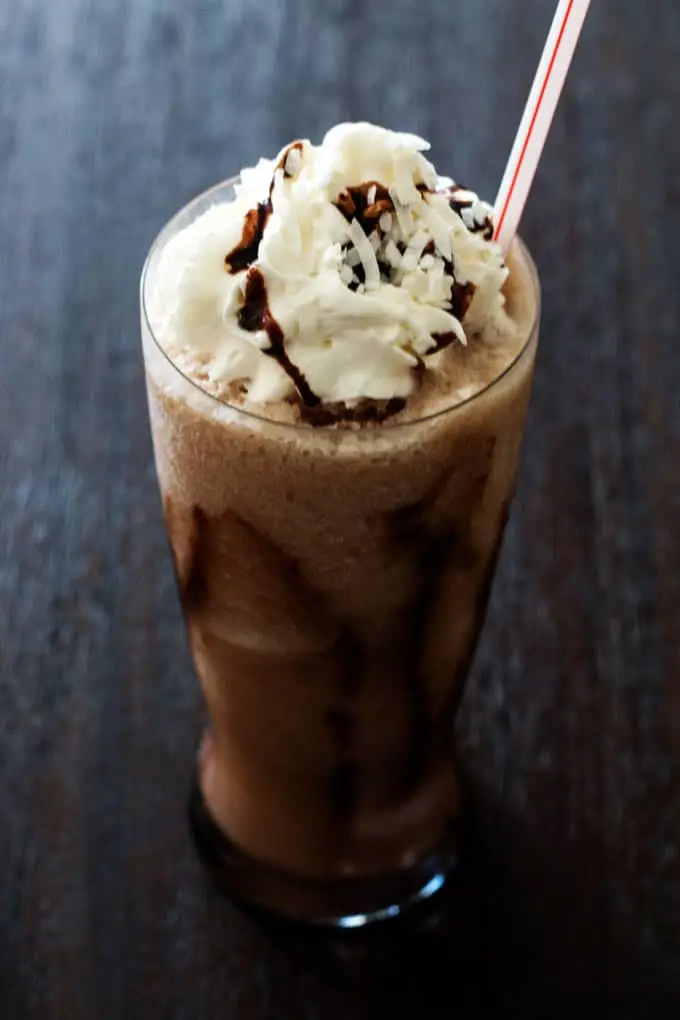 I've made this one with a little extra special ingredient – coconut rum. One of my favourite ways to spice up a drink. If you haven't already tried it you might like my Pineapple Coconut Slush – nothing screams summer to me like coconut and pineapple.
So if you are like me and dreading the end of summer, hold on to it as long as you can with iced or frozen beverages and all the wonderful summer flavours.  The hint of coconut from the rum and coconut milk make this the perfect summer coffee drink.  If you are feeling a little extra indulgent, and heck, why not? Top with a little whipped cream or vegan whipped topping and shredded coconut.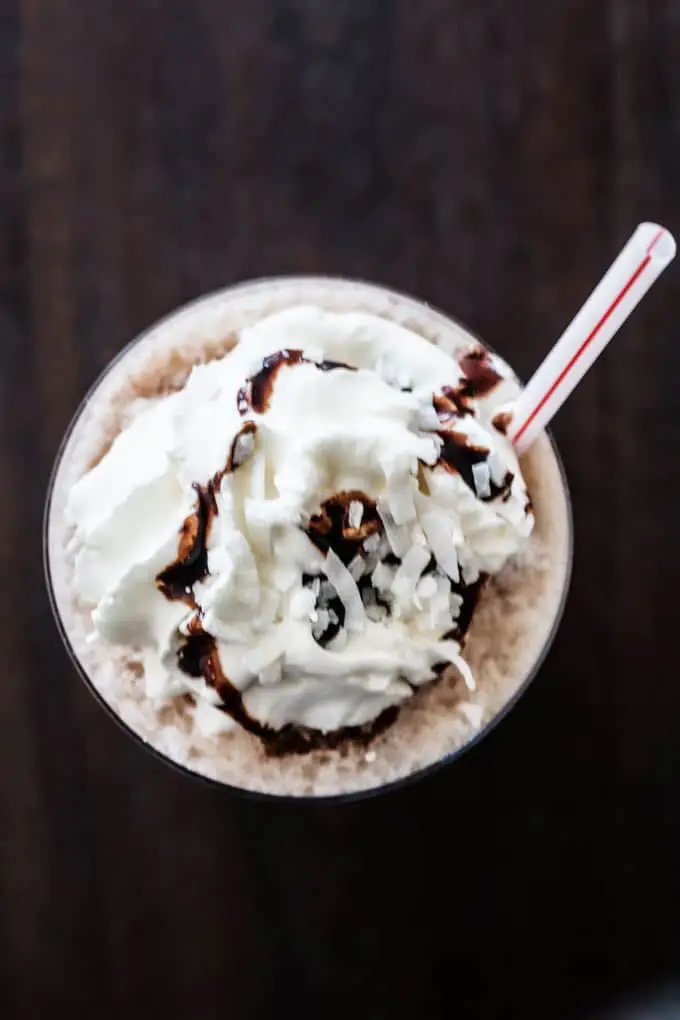 One more week until I'm back to the grind. I'm going to enjoy every last second of this vacation and that includes blending up my favourite drinks and treats.  Keep cool and stay safe!