Summer days
Five days in a row of 20+ Celsius, sunny weather here in Toronto. This calls for a celebration in the form of Pineapple Coconut Slush. Yes! Finally….the patio furniture is uncovered, the garden has been cleaned out and all my favourite herbs and peppers are now nicely planted. Enjoyed a long weekend filled with sunshine, laughter, family time and maybe a few cocktails.
If you are anything like me, you enjoy a nice icy beverage on a hot day. Sometimes my ice maker can't even keep up with me. Blended drinks are so easy to make and they always feel like a treat.
Looking for something that is light tasting and that will remind you of a tropical island (close your eyes) then this Pineapple Coconut Slush is for you.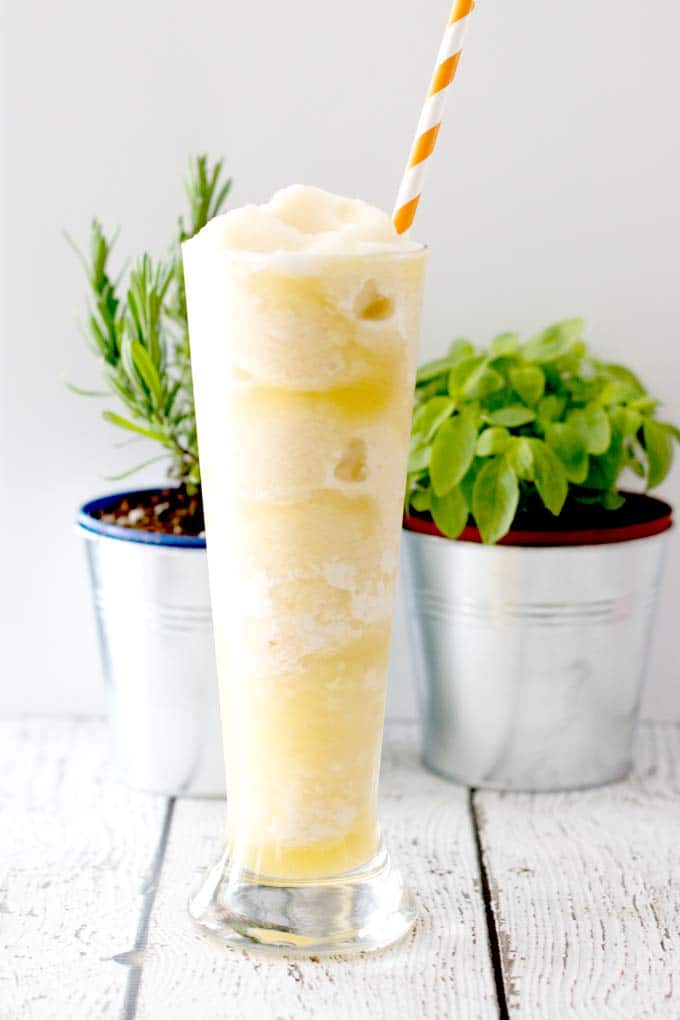 It brings back good memories. Growing up one of my mom's best friends loved to have a "signature" cocktail every summer that she'd serve us as we hung out around her pool. One summer it was orange banana pineapple juice and coconut rum. Simple and delicious. That was the summer I was first introduced to the heavenly smell and taste of coconut rum.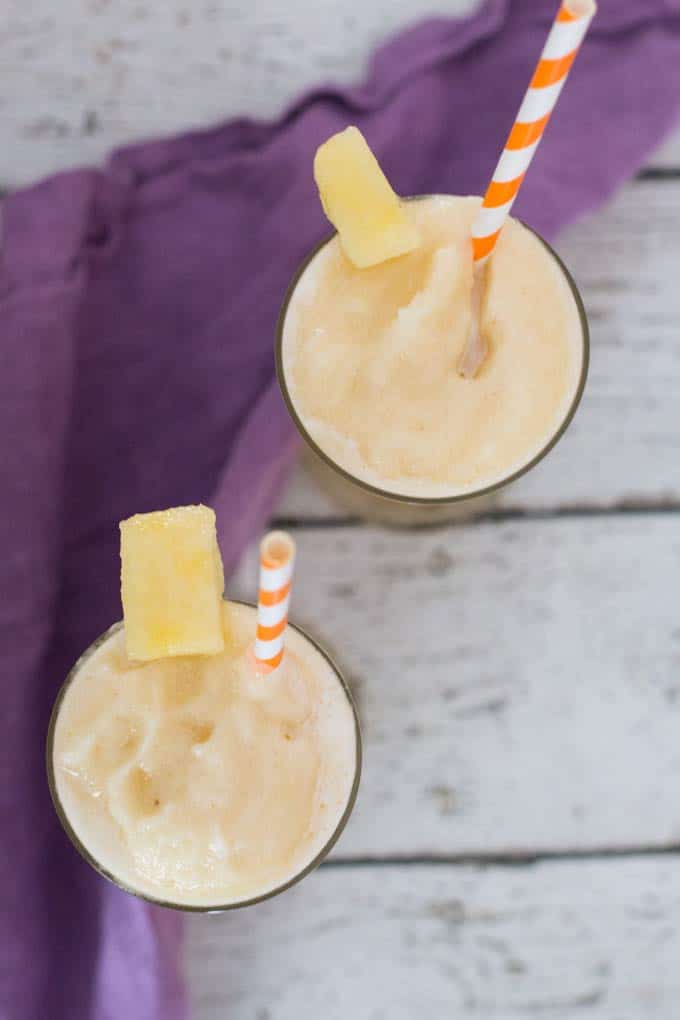 Since I love blending, this is my take on that drink. All you need: frozen pineapple, banana, orange juice and coconut rum. Easy Peasy. C'mon you can make this is your sleep.
Even my picky, beer-loving, rum-hating husband slurped this back while manning the BBQ this weekend. See that hand below…that belongs to him.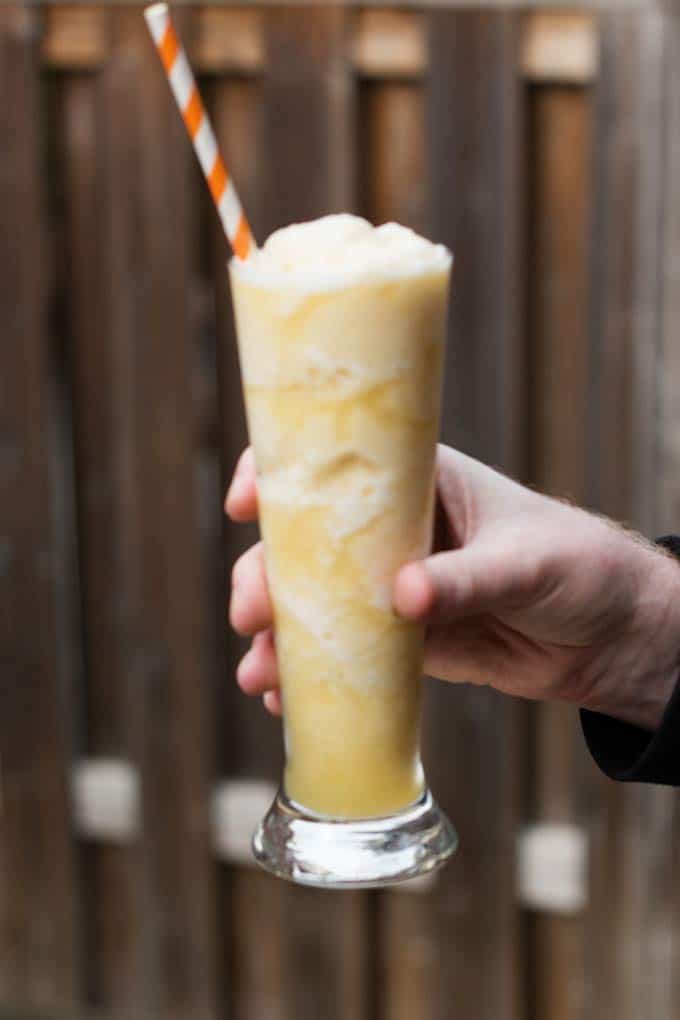 First time he has made a cameo appearance on this blog. We may have had one or two or five batches of these but who is counting? I know you aren't judging.
Form or function?
I do have a question for you all – who "gets" paper straws? They sure do look pretty but they also make me drink much more quickly for fear that my straw will disintegrate? Am I alone in this? Maybe I'm just buying the wrong straws.